The Tuition-Reset Strategy
Large number of private colleges plan tuition resets next year despite many experts' view that the practice is a gimmick. The colleges hope to grow enrollment, contain student costs and prove critics wrong. But it won't be easy.
Presidents and trustees at private colleges are increasingly interested in assuaging student concerns about affordability by slashing sticker prices, with a surprisingly high number of colleges and universities in recent weeks announcing steep cuts to next year's published tuition.
Between Sept. 5 and Sept. 15, at least eight colleges and universities announced such price cuts for next fall. While that's a tiny percentage of the roughly 1,200 degree-granting private nonprofit institutions operating across the country, it's also a significant number in comparison to recent years. Fewer than 30 colleges and universities put such price cuts in place in the dozen years between 2002 and 2014, according to the count of one consulting firm.
On the surface, the increasing popularity of price cuts -- called tuition resets in the world of college enrollment -- would seem to be a clear win for students and their families who have been squeezed for years by published tuition marching steadily higher. It would also seem a blow against colleges and universities, an acknowledgment of diminished pricing power and an admission they will have to charge students less.
Dig deeper and the reality is vastly more complex. Most institutions are actually banking on tuition resets as a way to attract more students in order to raise the overall amount of tuition money they collect. Yet the only guarantee when a college resets tuition is that its wealthiest students will end up paying less.
That's because resets typically aren't being used as a mechanism to cut the net price a private college or university charges -- the net price being what students and their families actually pay after colleges lower the sticker price by offering grants and scholarships. Resets' impact on students' actual tuition bills is blunted by colleges and universities dropping their financial aid offers in step with the sticker-price cuts. So resets are being deployed as a signal to the market that an institution is affordable -- a way to grab students' attention and tell them they really can find a way to pay for a private college.
From colleges' point of view, resets are a risky proposition. They're jeopardizing revenue from a small but important percentage of their student bodies -- the handful of students who pay the full price of tuition without receiving any financial aid. Still, colleges and universities struggling for position in a competitive market are pursuing the strategy in hopes of luring more students who had previously been scared off by published tuition prices few students actually pay.
Any individual tuition reset's success or failure is likely to depend as much on whether a college is targeting the right group of students with the right message, programs and services as it is on whether the college is priced correctly. The price cut is the hook grabbing students' attention. A college's other attributes and strategies are what reel them in.
"If you think marketing rather than pricing, you're on the beat," said Bill Hall, founder and president of Applied Policy Research Inc., an enrollment and pricing advising firm. "How do you turn the affordability, the price of higher education, into something to talk about to attract attention?"
The eight institutions recently announcing resets for next year tackle this question from a variety of angles -- some of them unexpectedly unique. Whether they will be successful, and whether the reset strategy can work generally, remains a hotly debated issue.
Who is cutting prices?
Avila University, Kansas City, Mo.
Cutting tuition plus books and campus fees for full-time, traditional resident undergraduates by 33 percent, to $19,900, in 2018-19.
Fall 2016 undergraduate enrollment: 1,333
Notes: The university is promising students their tuition will not increase by more than 3 percent per year. Avila is guaranteeing an internship or research experience for students. It is also offering monetary travel awards.
*
Birmingham-Southern College, Birmingham, Ala.
Cutting tuition and mandatory fees by 51 percent, to $17,650, for 2018-19.
Fall 2016 undergraduate enrollment: 1,293
Notes: Returning students will have their tuition reset, but financial aid will be adjusted concurrently so their net price should be similar to what they pay this year.
*
Cleveland Institute of Music, Cleveland
Cutting tuition for new undergraduates and graduate students by 15 percent, to $40,000, in 2018-19.
Fall 2016 total enrollment: 431
Notes: Tuition resets for graduate students are unusual. Returning students have their sticker price frozen at $47,200. The institute plans to shrink in size while growing fund-raising.
*
Cornerstone University, Grand Rapids, Mich.
Dropping tuition by 11 percent for traditional undergraduate students, to $24,500, for 2018-19.
Fall 2016 undergraduate enrollment: 1,856
Notes: Returning students will have a one-year net tuition freeze. The tuition reset is being combined with a pricing restructure, charging students a block price for 12-18 credit hours instead of 12-17 credit hours.
*
Drew University, Madison, N.J.
Cutting undergraduate tuition by 20 percent, to $38,668, in 2017-18.
Fall 2016 undergraduate enrollment: 1,521
Notes: Returning students will be covered by the tuition reset but, as is common, will have their financial aid adjusted downward along with the tuition reduction.
*
Mills College, Oakland, Calif.
Cutting base undergraduate tuition by 36 percent, to $28,765, in 2018-19
Fall 2016 undergraduate enrollment: 821
Notes: The college has previously said it is planning a new signature experience for undergraduates. It has promised returning undergraduates will not pay more in 2018-19 than they did in 2017-18, although their financial aid will be decreased along with the sticker price.
*
Sweet Briar College, Sweet Briar, Va.
Cutting tuition, room, board and fees by 32 percent, to $34,000, in 2018-19.
Fall 2016 undergraduate enrollment: 365
Notes: The price cut will apply to both new and returning students. It is being paired with a curricular and organizational overhaul developed around the theme of women's leadership and three centers of excellence.
*
University of the Sciences, Philadelphia
Cutting undergraduate tuition and general fees by 37 percent, to $25,000, for undergraduates enrolling in fall 2018 and freezing rates for cohorts. Students accepted into accelerated six-year doctoral programs will pay a total cost of $190,000, down from higher sticker prices.
Fall 2016 enrollment: 1,344 undergraduates, 1,197 graduate students
Notes: A combined reset and tuition freeze is unusual. Tuition for current students is not being reset but is being frozen.
Colleges and universities have also been cutting their sticker prices in differing amounts. Among eight colleges recorded as announcing tuition resets this month, Cornerstone University in Grand Rapids, Mich. plans the smallest cut for next year, an 11 percent reduction, to $24,500. Birmingham-Southern College in Alabama plans the largest, 51 percent, to $17,650.
Generally, colleges and universities announcing resets over the years have been small, enrolling under 5,000 students. They have also often struggled with finances or to attract students.
A sampling of the colleges recently announcing price cuts proves that point. Birmingham-Southern, Drew and Mills have all been saddled with financial troubles in recent years. So has Sweet Briar College, which is cutting its sticker price by 32 percent next year to an advertised $34,000, a figure that includes tuition, room, board and fees. The University of the Sciences in Philadelphia, which is cutting undergraduate tuition and fees by 37 percent to $25,000, laid off faculty and staff members this spring and cut programs to close a budget shortfall.
This effectively means that financially challenged institutions are putting on the line their biggest source of revenue -- tuition dollars.
"Reduced price is essentially a reduction of the potential to draw money into what is the primary revenue stream for most of these institutions," Hall said.
Why Reset?
Still, small colleges under pressure are increasingly finding reasons to consider a tuition reset. They usually weren't doing particularly well in today's dominant pricing paradigm, in which private colleges raise tuition every year to eke out incremental revenue gains from wealthier segments of their student bodies while jacking up their discount rates so everyone else can afford to enroll.
The higher education world has been wringing its hands about the growth of discounting for years. In 2016, discounting at private colleges and universities reached an all-time high, according to an annual report from the National Association of College and University Business Officers -- the institutional discount rate for first-time, full-time students hit 49.1 percent, and the rate for all undergraduates reached 44.2 percent.
In many cases, resets are being driven by new presidents or ideas from boards of trustees. Birmingham-Southern is a good example.
The president of the 1,300-student college, Linda Flaherty-Goldsmith, took over in June 2016, although she'd worked with the college earlier as a consultant to its trustees and as chief of staff under one of its former presidents. A tuition reset was on her list of initial strategies to pursue, she said.
The college started work on the idea at the beginning of August 2016, studying it for about a year before announcing its reset Sept. 12. It found that 80 percent of students in Alabama wouldn't consider a college with tuition, fees, room and board adding up to more than $50,000. It also found that the South was different from other parts of the country in that more than three-quarters of students preferred public universities to private colleges if the two options cost the same amount.
"They're so steeped in the public climate, they wouldn't even check a private if it was significantly higher," Flaherty-Goldsmith said.
But Birmingham-Southern's tuition discount rate was 60 percent. In other words, the average student isn't paying $35,840 in tuition -- they pay just north of $14,000. Students were passing over Birmingham-Southern because they were looking at the sticker price and never even considering the net price they would pay after financial aid.
"When we started looking at the data, it became clear to us we were missing the opportunity to market to a number of students who could really benefit," Flaherty-Goldsmith said.
The reset won't equalize Birmingham-Southern's tuition with tuition at state colleges. The University of Alabama at Birmingham, for example, charges full-time in-state undergraduates $10,410 to $12,270 annually this year, depending on their program and before any financial aid. But the idea is that Birmingham-Southern will scare away fewer students with its lower sticker price, enabling it to sell itself on its lower student-to-faculty ratio, internships and new programs in order to grow to a larger size of 1,600 to 1,800 students.
Many of those students will hopefully come as transfers from two-year colleges. Birmingham-Southern has been creating articulation agreements with two-year colleges, and it's hoping the tuition reset helps it with those and other students.
"We think that we'll get a lot more transfer students, and they'll be from a lot of different backgrounds," Flaherty-Goldsmith said. "We think that we're going to open it up to schools that are in the inner city who have always assumed Birmingham-Southern is out of the realm of possibility."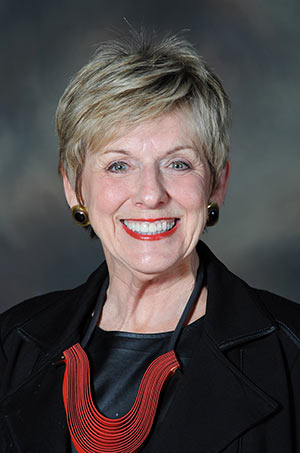 The college is not, however, doing away with discounting. Its tuition and fee discount rate for freshmen entering this year is around 65 percent, Flaherty-Goldsmith said. Next year the rate is expected to drop to between 30 percent and 35 percent. Current students who are returning next fall will be included in the tuition reset, but their financial aid will be reduced by approximately the same amount as tuition. The college anticipates them paying a net cost next year that's similar to what they're paying today.
"The numbers work out for us because we did give so much financial aid," Flaherty-Goldsmith said. "More than 90 percent of our students received scholarships, so it's not as though we had very many full-pay students. I think you'd find that to be true with many small colleges."
A Risky Road
Although most small private colleges enroll a relatively low number of full-pay students, those students' importance to the budget shouldn't be overlooked.
Take, for example, Drew University, which announced its own tuition reset Sept. 11, about a year after admissions leaders and some trustees started discussing the idea. Drew is cutting tuition by 20 percent next year, from $48,336 to $38,668. Returning students will be included.
About 5 percent of Drew students receive no financial aid, according to Robert Massa, senior vice president for enrollment and institutional planning. He has no doubt that in next year's applicant pool, there will be students who will not receive any financial support from Drew because they come from families too wealthy to be judged as having financial need and they do not quality for non-need-based aid.
"For them, it is a real $10,000 savings," Massa said. "It is also a reduction in revenue for the institution, so we need to make up that loss."
Making up for that loss could take many forms. An institution could theoretically use a tuition reset as a way to simultaneously drop its sticker price while nudging up its average net price for all students. Depending on how financial aid dollars are disbursed, that could mean a college or university cuts net prices for its wealthiest students but raises them for other groups of students. Unsurprisingly, colleges are usually saying they'll make up the lost revenue by boosting enrollment instead.
Drew, for example, will be sending returning students comparisons of their sticker price, financial aid packages and the balance they must pay in three different scenarios: this year, next year with a theoretical standard 3 percent tuition increase, and next year with the tuition reset that will actually be taking place. They'll see that they're paying about the same amount of tuition this year and next year under the reset, although the cost of room and board will increase, Massa said.
To make up for lost revenue, Drew will have to bring in 80 new students. This year it enrolled 452 freshmen with a 59 percent discount rate. Next year, it is aiming for 530 new students at a discount of 49 percent on the lower tuition rate.
"Our market research study indicated that we could expect a 20-25 percent bump in applications as a result of this price reset," Massa said. "We have a lot of work to do to make that happen, and we're prepared to do that. It may seem like a lot, 80 new students between first year and transfers, but I think we're poised to achieve that."
Drew expects enrollment growth especially from "middle-class families who may not have qualified for need-based aid," according to an online Q&A about the tuition reset.
A wealthier applicant pool can also help colleges and universities offset the cost of lost revenue from full-pay students. Tuition resets have in the past attracted the attention of well-off families. Concordia University in St. Paul, for example, reset tuition in 2013. It found that the number of freshmen it enrolled judged to have no financial need doubled between 2012 and 2016, to 24 out of 239 freshmen.
Critics Abound
Many attack resets as a strategy prone to overpromising and underdelivering. Among the critiques: they're gimmicks. They're marketing ploys that won't work if more than a handful of colleges and universities try them. They work for a year or two, but then colleges and universities see applications and enrollments tail off. Colleges are putting them in place as temporary measures before they go back to jacking up tuition and discount rates at unsustainable rates.
"They're not changing their model," said P. Jesse Rine, assistant provost at Grove City College in Pennsylvania, who wrote a white paper last year comparing the practice of tuition discounting to a shell game.
"If you're using the same model but just doing it on a smaller scale, the fundamental or inherent flaws in the model remain," he said. "Right now, the model's susceptibility to unsustainable escalation is still a feature of an institution's pricing and financial aid model if all they're doing is resetting tuition."
Rine believes a more straightforward approach for colleges and universities would be to identify the cost of providing an education, use it to calculate a published tuition price, then use endowment resources to lower the cost for some students through financial aid. He thinks the current high-price, high-aid model is unsustainable over the long term and that it has seriously damaged private colleges' credibility with students and families who are dissatisfied with opaque tuition practices.
Tuition resets have often been pitched to the public as being responsive to the market and being transparent pricing, Rine noted. Colleges and universities seem to be trying to address a sense of lost trust.
Others urge caution to any institution considering a tuition reset.
"We don't recommend a tuition reset," said Kathy Dawley, principal at Hardwick Day, the financial aid consulting division of EAB. Instead, she advocates for making every attempt to lower discount rates carefully, with an eye toward how net revenue is affected.
"There are occasions where lowering discount without any check, actually, itself, brings down revenue," Dawley said. "So it has to be managed pretty carefully."
Still, Hardwick Day counted 27 institutions that had put tuition resets in place between 2002 and 2014. They cut tuition on average by $6,000, reducing the average sticker price by 17 percent.
Results among those institutions are mixed, according to Dawley. Some showed improved retention rates initially, only to have tuition revenue and enrollment decline over time.
Remember also the question of whether tuition resets actually translate to students. After the University of Charleston in West Virginia cut its advertised tuition in 2012 from $25,000 to $19,500, its average net price for students from families making less than $30,000 rose 39 percent, The Hechinger Report said in an article published last year.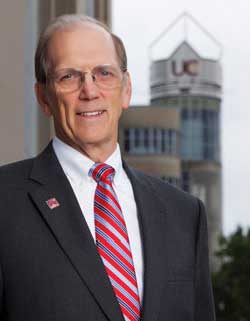 Any increase in net price for low-income students was unintentional, said Ed Welch, Charleston's president. The university cut tuition across the board and decreased financial aid by a corresponding amount because it was not attempting to collect more or less money from students, he said in an interview.
"If anything, we thought the first reset would appeal to more middle-class people, because we thought they might be price conscious," he said. "We just thought that the time was right for people to be more responsive to a lower advertised tuition, rather than having to do tuition plus financial aid. Then we found out that didn't work for our audience, sadly."
A study of eight colleges that reset tuition between 1996 and 2014 found seven increased freshman enrollment the year they put their price change into effect. The 2015 study, by the economist and former Mercy College President Lucie Lapovsky, noted that administrators at the institution that did not increase freshman enrollment said they did not provide enough attention to the reset and executed it poorly. That college experienced a 42 percent drop in freshman enrollment in its reset year.
Lapovsky was able to analyze net tuition revenue per first-year student at the seven colleges that increased enrollment in the year of their resets. Three increased net tuition revenue per student the year they reset tuition, by 0.5 percent, 4.2 percent and 4.3 percent. Four saw net tuition revenue per student decrease, by 2.6 percent, 11.3 percent, 13.9 percent and 16.4 percent. But because of enrollment gains, five of the seven colleges increased net total tuition revenue. Net total tuition increases ranged from 8 percent to 57 percent, while losses were 1 percent and 9 percent.
Four institutions had reset tuition long enough in the past that Lapovsky was able to analyze enrollment over several years since their resets. All four institutions were still reporting higher freshman enrollment than they were the year before they reset tuition. Three of those colleges had grown enrollment since the reset was put into effect.
Lapovsky is in the process of updating the study, she said in an interview. In the meantime, she is a strong advocate of resets in the right circumstances.
Institutions that are candidates for resets are those giving aid to almost all of their students and any with a discount rate above 50 percent, she said. They also include institutions with excess capacity.
"I think that there's a feeling that the spread between the published price and the average price has just grown far too wide," she said.
Lapovsky pushes back against the idea that a tuition reset is a failure if an institution goes back to raising tuition rates in subsequent years. Unless colleges are able to expand enrollment every year, it is a given that they will have to increase the sticker price to keep up with cost growth, she said.
"I never had an assumption that when you do a tuition reset you do a tuition freeze," she said. "It just means you are starting from a much lower base."
Colleges and universities also often continue to raise charges for room and board during and after tuition resets.
Although she backs resets in some cases, Lapovsky isn't blind to their potential drawbacks. Colleges could turn off students if they price themselves incorrectly for how they are positioned. They could communicate the reset poorly. They could miss with their financial modeling.
"You have to redo your leveraging matrix without any data, because you don't have a history to base it on," Lapovsky said. "That's a challenging thing for schools, so schools are scared. There is risk involved."
The risk spans multiple years. Backers of tuition resets say institutions that have done the best job of implementing them used them as long-term strategies instead of just short-term shots in the arm.
Their strategy includes how future tuition increases will be put in place.
"They've mapped out what those smaller increases on a smaller starting base would look like over time, and they prepared for it," said Carole Arwidson, vice president and director of market research for the Lawlor Group. "The reset, in their minds, was never a one-year strategy. It's a five, 10-year model."
The Lawlor Group is, along with Lapovsky, generally seen as one of the leading advocates for tuition resets in the consulting world. It has argued resets can succeed if institutions are operating from a position of strength, those with a valuable educational experience to offer to students, and those that are willing to respond to the higher education marketplace.
Resets in other circumstances can be more problematic, according to John Lawlor, the firm's founder and principal.
"We've had clients that explored doing this, and our recommendation was 'your brand equity isn't strong enough,' " he said. "If we did this, it would be a case of cheap just got cheaper."
In that light, it is worth reiterating that many of the institutions announcing tuition resets for next year have faced financial struggles recently. Some skeptics believe a wealthy institution like a Williams College or Amherst College would have to implement a tuition reset before the practice is taken seriously. That would signal prices had grown out of alignment with demand throughout the market, they said. Because of their prestige, it would also be harder for rival institutions to try to poach their applicants by dangling eye-popping financial aid packages to offset high sticker prices.
Of course, a wealthy institution implementing another controversial pricing strategy, tuition freezes, didn't validate that practice for many in the broader market. Princeton University froze tuition in 2007, but the freeze didn't last. Even as some try tuition freezes and other similar plans, like fixed net price tuition plans keeping student cohorts' tuition level for all of the years they enroll, many view them with suspicion.
Otherwise, many likened tuition resets to a strategy tried by the retailer J.C. Penney. Several years ago the chain, which traditionally tagged items with high sticker prices and drove traffic to stores with coupons and flashy sales, attempted to change to a model of fair and square prices without the markups and deep discounts. Sales plummeted, the store's stock price crashed and CEO Ron Johnson was fired less than two years after he was hired and implemented the strategy.
Some, including Johnson, have argued that J.C. Penney should have stuck with the strategy longer. Others said he put it in place before its time. But others feel he simply misread the chain's market position, trying to make J.C. Penney something it could never be.
Many would point out that college is not clothing. Paying for a pair of Dockers is very different from deciding where to try to earn a diploma.
Resets can be part of returning a college to solid financial footing, said Elizabeth Hillman, president of Mills, which had to make cuts as it faced a several-million-dollar deficit in its $57 million operating budget heading into this year -- but the college is still cutting its sticker price for undergraduate tuition by 36 percent next year, to $28,765. (This paragraph has been updated to clarify the size of the operating deficit and budget Mills faced earlier this year.)
"I think moving from a tenuous financial position to a really thriving and robust space requires a lot of steps," Hillman said. "This is an important step that really clarifies what costs are going to be and hopefully energizes some of the people who come to our campus, say it looks great, but then they look at the sticker price and they say, 'It's not for me.' We want to make clear this can be for them."
Per-student net tuition is likely to stay the same at Mills as its discount rate drops along with sticker price -- from more than 60 percent for incoming students this fall to below 50 percent next year. But the college can increase revenue by growing enrollment, Hillman said.
That growth can come from both high school students who are writing off Mills based on price and from transfer students.
"No private college in California fails to compete with our public university system," Hillman said. "So we do hope that we can actually work to make a more seamless transition from the community colleges to Mills because of this."
Unusual Resets Unfold
Several institutions announcing resets this year stand out as particularly unusual, either because of their recent history or because of the details embedded in their plans.
In Virginia, Sweet Briar's tuition reset will come just three years after it went through another high-profile reset of a different sort. The women's college's former board attempted to close it because of concerns about its long-term sustainability as a going concern, only to have alumnae wrest away control of the college and run it under new leadership.
The new president of Sweet Briar, Meredith Woo, who started at the college this year, brought up the idea of a reset, according to Teresa Tomlinson, who chairs the college's board. She also put several other structural changes on the table. In addition to the reset, Sweet Briar is adopting a new core curriculum focused on women's leadership, reorganizing its academic departments and revamping its academic calendar.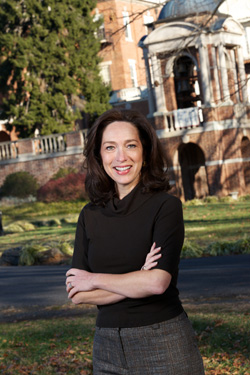 The timing of Sweet Briar's tuition reset announcement might seem strange to the outside observer, given that it has gone through so many other major changes of late. But the college needed to stabilize its core operations before it could plot its way forward, according to Tomlinson.
"When you're restructuring a college like this, you have the national reputation and a brand and the potential to be exactly what you want to be -- which is a formidable women's liberal arts college -- you're going to have to spend some time remaking things and getting your house in order," Tomlinson said.
The Cleveland Institute of Music has its own unique take on the tuition reset. It is cutting tuition with an eye toward shrinking, not growing, its student body.
"We have set a new threshold of tuition from which we are going to work down," said Paul W. Hogle, the institute's president and CEO. "Most people do this to increase applications in order to increase matriculation. We're increasing applications so we can be more selective."
The institute is cutting tuition by 15 percent, to $40,000, for 2018-19, a year after holding tuition flat for the first time in more than 50 years. Its freshman tuition discount rate is expected to drop accordingly, from north of 60 percent to the middle or high 50 percent range.
Currently, the institute has 400 students. Next year it will have 350 to 375, and in the next 10 years Hogle wants enrollment to drop to the low 300s.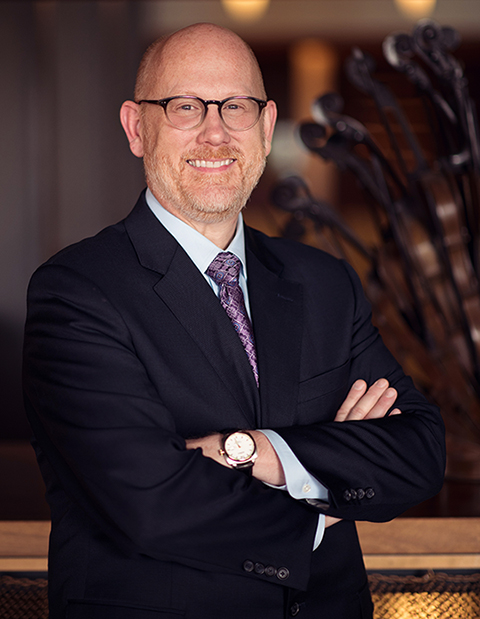 One way to make the math work is through fund-raising. For the last 20 years, the institute has raised about $1.4 million annually in nonrestricted gifts, Hogle said. Over the last several years, that has climbed to $2 million. He thinks it will be $2.25 million this year and grow to $3 million in the future, raising money for scholarships.
The Cleveland Institute of Music is using a tuition reset toward a different end because it plays in an entirely different space than the four-year undergraduate institutions that usually deploy the mechanism. As a conservatory, it competes against top names like the Juilliard School and the Colburn School. The most sought-after students don't pay to attend conservatories.
"The gold standard in my category is 100 percent," Hogle said of the tuition discount rate his institution is competing against. "In an orchestra world, you would love to think it is the Tchaikovsky who sold the program. It is often the other things."
Also standing out is the University of the Sciences in Philadelphia, which is pairing a tuition reset and tuition freeze. The university is cutting undergraduate tuition from $39,994 per year to $25,000 next year. The university is also guaranteeing that undergraduates will not pay more than $25,000 per year in tuition and fees until they complete their degrees. It is also guaranteeing students accepted into its six-year doctoral programs will pay a total cost of no more than $190,000. That's down from a sticker price typically over $300,000, according to administrators.
Current students will not see a tuition reset, but their tuition will be frozen for the rest of their time on campus.
Currently, the university's first-year undergraduate class numbers 358. It aims to grow to 387 next year and 400 the following year, said Patricia Vanston, vice president for business development and enrollment management.
"Our target student is who we are going after now -- students in the tristate area, the Mid-Atlantic part of the country," she said. "We're going aggressively after smart science kids who want to go to a science school."
The sticker price cut comes on the heels of layoffs and program cuts as the university sought to close a $4.5 million hole in its $90 million budget earlier this year. Its enrollment had also been slipping even as its discount rate increased.
"What's happening now is unsustainable," Vanston said. "I looked at our trajectory. What are we going to have, an 80 percent discount? I felt like I'd rather be on the front end of this [reset movement] because I feel like it's going to be much bigger."
The other institutions announcing a tuition reset in September are Cornerstone University, a Christian institution in Michigan, and Avila University, a Catholic university in Kansas City, Mo. Cornerstone is cutting its sticker price next fall from $27,520 to $24,500. The cut is being paired with a one-year tuition freeze for returning students and an expansion of the college's block tuition. Instead of paying one price for taking 12 to 17 academic credit hours, students will be able to take between 12 and 18 credits for the same price. That change starts in January.
Cornerstone expects to decrease its discount rate and keep its net price per student similar to what it is today, according to Bob Sack, vice president for advancement. It anticipates enrollment growth as more students see the lower sticker price and believe the university is affordable.
Avila, meanwhile, plans a 33 percent cut in its listed price, to $19,900, starting next year. The price includes books and campus fees. Avila is promising tuition protection, keeping tuition from increasing by more than 3 percent per year in the future.
The university is also taking steps to ensure students graduate in four years, guaranteeing students an internship or research experience, and making students eligible to apply for a $1,000 travel award. Current students have already received information about the new pricing. The university says incoming freshmen in 2018 will see the "full benefit" of the new model but that all students will receive a reduction in tuition pricing.
Today's News from Inside Higher Ed
Inside Higher Ed's Quick Takes