You have /5 articles left.
Sign up for a free account or log in.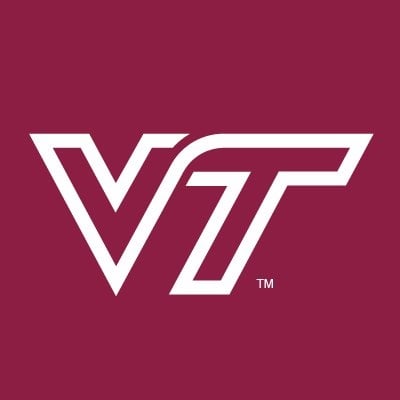 Virginia Tech is facing demands that it fire a graduate student teaching assistant who is accused of being a white supremacist, although officials are keeping mum while some students start to lose patience.
At his State of the University address Friday, President Tim Sands was interrupted by protesters demanding the firing of the alleged white supremacist -- and pushing the accusations into the public eye.
An anonymous blog posted screenshots said to belong to a Tech graduate student in late September. Local publications, including The Roanoke Times and the student newspaper, have covered the dispute but have not named the accused white supremacist for lack of official confirmation that he is linked to an anonymous blog post with screenshots of racist social media and forum posts purportedly made in his name. Inside Higher Ed is also not naming the person in question, for the same lack of confirmation.
"President Sands! Why do you employ a white supremacist?" one of the protesters said, according to the Times. Others unfurled a banner with the phrase "Nazis get off our campus."
In an interview with the Times, Tori Coan, one of the protesters, said she had filed an official complaint with the university and complained that there hadn't been action despite "a month talking to the administration."
Mark Owczarski, a university spokesman, told Inside Higher Ed that Tech is aware of the accusations against a graduate student teaching assistant. He declined to confirm whether a report had been filed and said that a report couldn't be shared even if it had been submitted. (Virginia law protects personnel files from public-records laws.)
An email from Inside Higher Ed to the graduate student named in the blog post was not returned.
The anonymous blog post shows screenshots of the graduate student appearing to post on white nationalist forums, proclaiming himself a white supremacist, sharing memes about Holocaust denial and making other anti-Semitic statements on social media.
The chair of the alleged supremacist's department was "aware of the situation" but referred media requests back to the university.
Though the reports and accusations come at a time of heightened sensitivity around white supremacists and their presence on college campuses, the path forward isn't necessarily clear cut. This also wouldn't be the first time that white supremacists, racists or anti-Semites have come up against the First Amendment or measures of academic freedom.
At Northwestern University, Arthur Butz, an electrical engineering and computer science professor, published a book of Holocaust denial shortly after he was tenured. Every few years, attention on him has resurfaced as new students discover his views. Although Northwestern is a private university, and the First Amendment therefore doesn't prevent the university from taking steps to curb Butz's speech, the university has kept him employed, citing academic freedom principles.
In 2006, when Butz's views flared up again, Henry S. Bienen, then the president of Northwestern, issued a statement denouncing Butz but defending his continued employment. Butz had recently praised the then president of Iran, Mahmoud Ahmadinejad, for his public statements calling the Holocaust a myth.
"While I hope everyone understands that Butz's opinions are his own and in no way represent the views of the university or me personally, his reprehensible opinions on this issue are an embarrassment to Northwestern," Bienen said at the time.
However, Bienen said, Butz wasn't going to be fired, in an effort to grant all professors the freedom to explore controversial topics.
"Like all faculty members, he is entitled to express his personal views, including on his personal webpages, as long as he does not represent such opinions as the views of the university," Bienen said. "Butz has made clear that his opinions are his own and at no time has he discussed those views in class or made them part of his class curriculum. Therefore, we cannot take action based on the content of what Butz says regarding the Holocaust -- however odious it may be -- without undermining the vital principle of intellectual freedom that all academic institutions serve to protect."
Northwestern has also deployed a strategy to keep students away from Butz's classes if they ever feel uncomfortable, although students said he hasn't brought up the Holocaust in the classroom. If Butz were ever teaching a course required for graduation, Northwestern offers a different section with a different professor. A spokesman said the policy is still in place today.
"If any student expresses a concern about taking a course from Professor Butz, the student can take that course from another engineering professor or take a different course needed to meet a requirement," spokesman Alan Cubbage said via email. "Any student who expresses a concern would not be forced to have him as [a] professor."
"Professor Butz is a tenured professor. The university has made very clear that he may not discuss his views on this issue in his classes, and he has not done so."
While Owczarski, the Virginia Tech spokesman, didn't delve into First Amendment or academic freedom issues, he did list ways that students could potentially deal with an instructor about whom they had concerns.
"That student has access to and can go to the department head and voice her/his concern," Owczarski said in an email. From there, he said, the department head would talk to the instructor, and if additional steps needed to be taken, the department head would recommend a "peer review" of the instructor, which could lead to more action.
For students who felt that they couldn't continue their work with the instructor, the dean of students' office would work to "find an alternative to the current situation."
Hank Reichman, a professor emeritus of history at California State University, East Bay, and chair of the American Association of University Professors' Committee A on Academic Freedom and Tenure, said that academic freedom was probably in play in the Virginia Tech situation, especially if the student in question never brought his alleged views into the classroom.
"Because they have yet to prove their professional competence, graduate student instructors generally enjoy fewer protections than do tenured or tenure-track faculty members. However, all who teach in higher education, including graduate students, should have academic freedom," Reichman said via email. "In this case, unless a determination is made through ordinary processes of faculty supervision of graduate teaching that this instructor has improperly injected personal political views into the classroom, including into grading practices, it seems to me that his/her alleged opinions or associations, however odious they may be to me or most others, should be irrelevant to any employment decision."
An important factor in the Virginia Tech case is that the person in question is an employee, and generally, there are legal protections for employees of public institutions who -- as private citizens -- express political opinions that don't have to do with their job duties. But there can be limits if the person's ability to do their job might be hindered by particular views or actions.
Take, for example, when the University of Toledo fired a human-resources administrator in 2008 over her views on gay people. Crystal Dixon, the administrator, challenged her firing, which came after she wrote a newspaper column questioning whether gay people could be considered victims of civil-rights discrimination, arguing that their sexual orientation was a choice.
Despite the fact that Dixon was employed at a public institution, the judge ruled that the nature of her position trumped her First Amendment rights: as a top human-resources administrator, she was in charge of upholding university policies barring discrimination based on sexual orientation.
"[Dixon's] interest in making a comment of public concern is outweighed by the university's interest as her employer in carrying out its own objectives," a federal judge wrote in his ruling on the case.