You have /5 articles left.
Sign up for a free account or log in.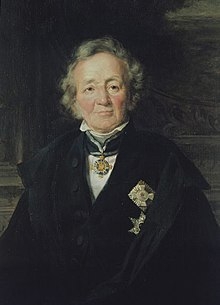 David Greenberg often receives more emails than he knows what to do with. And as a history and journalism professor specializing in American politics, he often gets emails from high school and middle school students, who are sometimes required to contact historians for projects.
Yet a recent email, received at the end of last week, seemed too peculiar to let go without a response.
"It was odd," said Greenberg, who teaches at Rutgers University.
The email in question, sent from a Gmail account, was from someone who said she was a high school student considering pursuing an undergraduate degree in history. She told Greenberg how she had been reading the German historian Leopold von Ranke and wondered what Greenberg thought about the objectivity of history -- an area von Ranke wrote on in the 19th century -- and whether history could be "a scientific and objective discipline," according to a copy of the email.
Greenberg thought it was unlikely that a high schooler was reading original work from von Ranke, and the question struck him as odd in general. In an effort to be "polite, but brief," he directed her to other reading on the matter, much like he would assign reading to a student.
"This is a question I have thought a lot about, but to give you an answer that fully reflects my thinking would take more time than I have right now," he wrote. "Suffice it to say that it is an important and complex question, and I urge you to read the many great historians who have weighed in on this question over the centuries."
It turns out, however, Greenberg wasn't the only one to receive the email. Professors and graduate students at at least six institutions received correspondence from the same email address. Some professors and historians even think the student might be a fictitious character made up as part of a right-wing trolling scheme, or part of an effort to catch "liberal professors" in an embarrassing trap. Even if the student in question -- who did not respond to multiple requests for comment at the Gmail address used to contact the professors -- is just an kid doing research, in an age of "fake news" and partisan tension, historians are treading carefully.
James Grossman, executive director of the American Historical Association, said that his organization had become aware of the emails over the holiday weekend, and was planning a review of the situation -- and what to do when members are approached by unverified students and members of the public -- when staff returned Tuesday.
"This is one more reminder of the caution with which everyone should approach email and social media," he said in an email. "When I receive a query from someone claiming to be a student but without an institutional address, I ask the name of their school and teacher. If I do not receive a satisfactory response I end the conversation."
It was on Facebook that Greenberg noticed his peers had received similar emails. In one instance, the student had even sent graduate students at Harvard a link (which, as of Monday evening, was available here) to a survey asking for more detailed responses.
"At first one of my [Facebook] friends who is also [University of Texas, Dallas] faculty and I were wondering if this email might have originally come from someone at UTD, since we both got the email, but then when I learned of all the other schools getting it, it seemed to me that someone elsewhere must be casting a wider net," Lora Burnett, a teaching fellow in history, said in an email to Inside Higher Ed.
What's even more curious, Burnett pointed out on her blog, where she wrote about the incident, is that the University of Texas, Dallas, doesn't have a formal history major, instead offering "historical studies." So why would Burnett be of interest to a prospective history major, which the student claimed to be, Burnett thought. Unless, of course, the email is "fishing/trolling by a [right-wing] outlet looking to create a fake-scandal headline: 'Liberal Professors Don't Believe in Objective Truth About Past' or some such nonsense."
"I wasn't altogether sure how to read this email," Burnett wrote. "It's an unusual inquiry for a prospective student, and it seems odd that it's coming to me in particular. Even though my last name starts with a B, I'm not the first faculty member on the departmental directory listed as a history prof. Did the person send a customized email to every single historian? And if so, why?"
Despite her reservations, Burnett answered in earnest, thinking about her duties as a professor and her wish to help anyone who comes knocking.
"In the strict sense, science requires empirical observation/reporting of an experimental result that can be replicated or duplicated in identical conditions by another set of observers," she wrote in an email to the student. "Since historical events cannot be recreated in the identical conditions [in] which they first occurred, it would be a mistake to consider history a nomothetic science. However, history is still deeply concerned with veracity, fidelity to facts and so forth."
It was after Burnett posted about the episode on Facebook and on her blog, however, that she started to think that student wasn't who she said she was.
"This was most definitely an insincere inquiry from someone who is emailing history profs and history grad students across the United States to get their views on objectivity," Burnett wrote in an update to the original post. "Also, who reads von Ranke for fun?"
Other historians commented on her Facebook post as well, expressing their suspicion about the email.
"I got an email from [the student], as did the other graduate students in my program I mentioned it to," John Gee, a doctoral candidate at Harvard, told Inside Higher Ed via email. "It's different from the other email, though, in that it doesn't mention Ranke and includes a link to a survey with questions about objectivity in the study of history. I think the basic idea is the same, though."
Gee said he couldn't be 100 percent sure if the email was malicious; he recalled a time when he and several graduate students had received a similar, though not suspicious, email out of the blue. At the same time, however, it wouldn't be the first time graduate students got emails from less than well-meaning people, either.
"I don't know if the email is a scam or not," he said. "It certainly could be, but Harvard grad students might have received an email either way."
Of course, some noted, it could just be an eccentric student doing research for a project. The only one who could perhaps answer the questions raised by the emails -- which were sent to institutions such as the New School, the University of Wisconsin at Madison and Indiana University at Bloomington -- would be the student herself.
"I have no problem with a high school student or conservative group wanting to engage with scholars on their conceptions of objectivity, and if they believe we are wrong … so be it," Greenberg said. "That's a legitimate debate to have."
"If there's a false pretense, if someone is pretending to be someone they're not, that's dishonest."