You have /5 articles left.
Sign up for a free account or log in.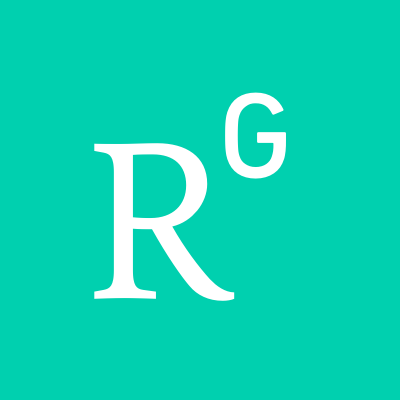 ResearchGate, a popular tool used by scholars to share their work, is taking down many researchers' work, apparently in response to demands from publishers.
Last week a group of scholarly publishers signaled that they had had enough of ResearchGate.
The networking site, which enables researchers to easily upload and share their (sometimes publisher copyrighted) research papers, has been the target of publishers' ire for some time, but now it seems the situation has escalated, with some publishers threatening legal action.
In a statement on Oct. 5, the Coalition for Responsible Sharing said that the publishers had been "left with no other choice but to take formal steps to remedy the illicit hosting of millions of subscription articles on the ResearchGate site" after their attempts to find a compromise with ResearchGate failed.
The Scholarly Kitchen, which interviewed James Milne, senior vice president of the American Chemical Society and chair of the coalition, about these "formal steps" reported that more than 100,000 take-down notices would be issued to ResearchGate by the group in an "initial batch." The coalition noted however, that sending millions of take-down notices was "not a viable solution," adding that "sending large numbers of take-down notices on an ongoing basis will prove highly disruptive to the research community."
In addition to the take-down notices, two members of the coalition are exploring their legal options. Science reported that ACS and Elsevier had sued ResearchGate in a regional court in Germany, where ResearchGate is based.
By Tuesday, it seems that ResearchGate had responded. The coalition published a statement saying that it had noticed a "significant number" of copyrighted articles had been removed from public view on the site. "ResearchGate has not shared any information with the coalition about this change," said a statement. "Nonetheless, we welcome this if it is a first step towards operating ResearchGate's service in copyright compliance."
Asked how many papers had been taken down, a representative of the coalition said that its members didn't know specific numbers, and repeated that ResearchGate had not provided the coalition with any details. ResearchGate declined to comment for this article.
Lisa Hinchliffe, librarian and professor at the University Library, University of Illinois at Urbana-Champaign, who has been blogging about the publishers' battle with ResearchGate, said it was not surprising that the site responded quickly to the take-down notices. "I imagine this is a relatively regular event for ResearchGate, as it seems to be for any content platform -- whether it hosts popular content (e.g., YouTube) or scholarly (e.g., the Social Science Research Network)."
Hinchliffe said that she had not yet heard from any researchers who had their work taken down but said she expected those who discovered their work missing to speak out. "Given how vocal scholars have been whenever take-down notices resulted in removal of content from other platforms like SSRN or Academia.edu, I would expect to see reports from scholars if their content was being affected." On Twitter late yesterday evening, some scholars started to report that their work had been set from public to "private share mode" rather than being removed completely. One researcher asked if it was time to panic.
Kevin Smith, dean of libraries at the University of Kansas, said that he would expect researchers to receive a formal notice from ResearchGate before any articles were removed from the site. He added that many researchers may have uploaded the final copyrighted version of their research without realizing they were in violation of their publishing agreement. "Many researchers just think of their research as theirs," he said. Often publishers only allow researchers to share original versions of their manuscripts after an embargo period; the sharing of final published versions of articles is typically restricted.
Rick Anderson, associate dean for collections and scholarly communication at the J. Willard Marriott Library of the University of Utah, said that the question of whether ResearchGate is in the wrong for allowing researchers to share their work "is complicated." While few could object to the idea of creating a platform for sharing research, Anderson noted that often authors do not have the legal right to decide to make their work freely available on sites like ResearchGate, as in many cases they have assigned their copyright to the publisher.
Daniel Himmelstein, a biodata scientist at the University of Pennsylvania who is an advocate for open access, said that he hoped that ResearchGate removing researchers' papers from view might force academics to "understand the consequences of signing away their rights" to publishers. While Himmelstein said he didn't want individual researchers to face legal consequences for sharing copyrighted material (as has happened to Colombian researcher Diego Gómez) he said he had encountered "many researchers who are apathetic regarding open access." He also noted that researchers should not become too reliant on one system of sharing research, as "access can be cut off overnight" when publishers start enforcing their intellectual property rights. "It's important that researchers don't have a false sense of ease regarding the work they abdicate rights for."
Looking forward, Anderson said that a simple solution to the problem would be "for everyone involved to respect each other's copyrights … There's no reason why ResearchGate can't operate lawfully and be used lawfully by authors. Unfortunately, using it lawfully takes effort, whereas using it unlawfully is super easy." While it's unlikely that researchers would be held personally liable for breaching copyright by sharing research articles on ResearchGate, Anderson warned that researchers "should be careful not to make work publicly available without permission."