You have /5 articles left.
Sign up for a free account or log in.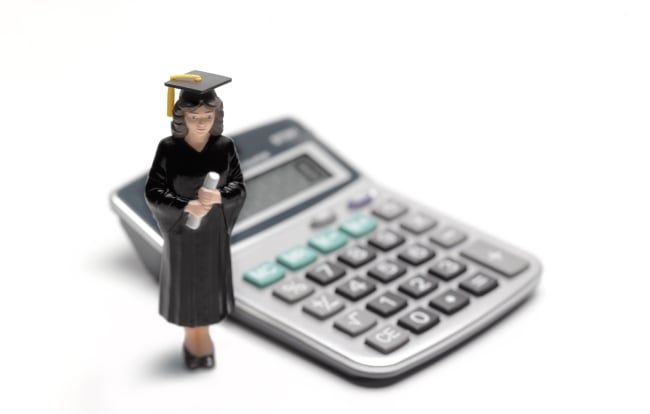 When a student encounters a serious financial emergency midsemester, such as a family medical emergency or sudden loss of income, Heather Boutell has often turned to the Perkins Loans.
Boutell, director of financial aid at Bellarmine University, in Kentucky, said despite the additional debt, students are happy to find additional resources to keep them in college.
"It makes a difference for them to be able to stay in school," she said.
Most other aid programs can't be tapped midsemester in the same way. But that flexibility -- and the ability to fill gaps in aid at the beginning of the year -- will likely vanish after this year, barring last-minute action by Congress. The Perkins program expired at the end of September, after a two-year extension in 2015. And despite broad support in both parties in the House and Senate for extending Perkins for another two years, the chances appear slim.
Senator Lamar Alexander, the Tennessee Republican who chairs the Senate education committee, is a longtime opponent of extending the Perkins program and has argued keeping it only maintains an overly complex financial aid system. Alexander blocked a Perkins extension bill from Senator Tammy Baldwin, a Wisconsin Democrat, from advancing last month.
But aid administrators who use Perkins, among a number of aid options, to meet student need say letting the program die outside a comprehensive overhaul of financial aid will make their jobs more difficult without leading to greater simplicity. Alexander has argued students would benefit from having one grant and one loan program. But critics note he has effectively killed Perkins without adding to existing aid programs.
Those administrators say should the program go away for good, as many increasingly expect, they will look to fill the gap with other campus-based grants or loans. At smaller institutions with fewer resources, they'll likely look to work with private loan companies to meet students' financial needs. That's less preferable to financial aid officials than keeping Perkins, because private loans lack many of the protections for borrowers of federal student loans.
Perkins is unique among federal financial aid programs because colleges and universities act as the lender and the servicer of the loans, which have a maximum value of $5,500 for undergraduates. Congress hasn't paid into the program since 2004, so new lending is paid for when colleges collect on existing loans. The loans are used to cover remaining gaps in the cost of attendance after a student is awarded federal aid. (While some colleges will likely transfer outstanding Perkins loans to the Department of Education in the event the program expires, others will opt to continue servicing the loans.)
Although critics have labeled Perkins as a program primarily of elite Northeast institutions, many of the roughly 1,400 participating colleges and universities -- like Bellarmine -- are located elsewhere and don't have the ability to cover the loss of the loans on their own.
Wrestling With Options On Campuses
At Bellarmine, the Perkins portfolio is about $100,000, with a typical loan size of $1,000, Boutell said. Emergency Perkins loans are much smaller.
"We're not a big player, obviously. Some of your larger publics -- it's going to mean more to them," Boutell said. "But that $1,000, while it may not seem like a lot, it makes a difference for students to attend here."
She said the administration at Bellarmine will have discussions about whether the university has the resources to launch its own campus-based loan program. Barring that, the financial aid office will have to resort to directing students to private loans, Boutell said.
At the University of San Francisco, the size of the Perkins program is about $1.1 million and serves about 250 students. Mary Booker, assistant vice provost for student financial services at the university, said the end of Perkins is causing discussions there about whether San Francisco will still be able to admit as many low-income students as it has.
"Can we still afford to bring in low-income students, knowing they may have to go into a private loan option? And is that the right thing to do?" she said. "That's probably going to be the first decision we have to make."
Booker said the university will also look into whether it can find institutional funds -- hopefully through grant aid -- to cover the gap in need for students. If that's not possible, San Francisco's only option would be reaching out to private lenders, she said.
The university would attempt to find lenders who would be willing to modify their loans as well as repayment options -- a task aid administrators think they are better prepared for than individual students navigating financial options on their own.
One solution to the quandary posed by Perkins' expiration would be to grant colleges flexibility in the maximum amount of Federal Direct Loans they award to students, Booker said.
The University of Michigan has one of the largest Perkins portfolios, at $13 million -- although only about $9.9 million in loans was awarded in the last academic year. Students typically receive loans between $4,000 and $5,000, said Pam Fowler, executive director of financial aid at the university.
Michigan charges varying tuition rates based on division level and college. Students taking upper-level courses in engineering, business, kinesiology and art in particular will see a hole in their financial aid packages without Perkins. Fowler said the university has the funds to cover that gap -- but they're spread across 400 different campus-based loan funds.
"I can't just throw it into a big pot and make an award," she said. "I have to match up the student with the fund before I can make an award."
That process promises to create a big headache for financial aid administrators at the university. And students themselves would still be making separate loan payments after graduation to the federal government and their college -- one of Alexander's complaints about the system now.
Fowler said many times discussions of financial aid at the federal policy level lose sight of the fact that colleges and universities aren't fully covering student need in the first place. She agreed with Booker that the simplest way to address that reality without adding complexity to the financial aid system is to lift borrowing limits on Federal Direct Loans for some students to give them the amount they need for a full academic year.
"Right now, most schools are giving students Pell, the Supplemental Education Opportunity Grant, Work-Study and Direct Loans, and it is not meeting the cost of education," she said. "What happens is they start to work more, their grades suffer and they end up taking fewer credit hours per semester -- which means they're in school longer and borrowing more."