You have /5 articles left.
Sign up for a free account or log in.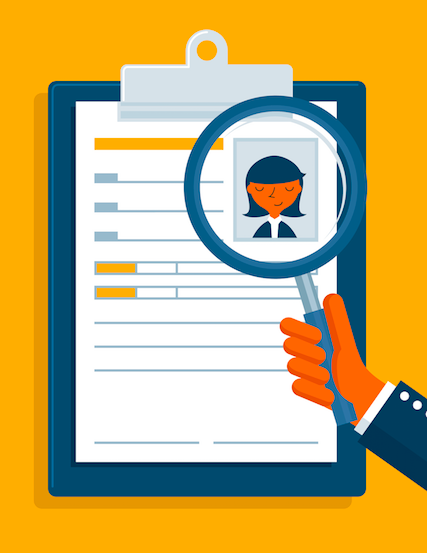 The search committee chair said of a job candidate, "She seems to have the highest potential based on limited information."
The other search committee members agreed -- with regard to her qualifications. But other issues quickly came up. One committee member said, "Some people think it's unlikely she'd come because of her boyfriend. He's a [names the boyfriend's occupation], and [the city where her other offer is] is really the best for that."
Another committee member, incorrectly assuming the job candidate was married, said, "I want to put the [acceptance] probabilities on the board. She told me that we are better than [her other offers]. But we need to work out her husband. If it were up to her, she would come here."
These quotes come from a paper (abstract available here) just published in American Sociological Review by Lauren A. Rivera, associate professor of management and organizations and of sociology at Northwestern University. Rivera observed all meetings of three search committees for junior faculty members in different disciplines at an unnamed but prestigious research university.
She found that search committee members considered "relationship status" when evaluating female candidates but not male candidates. And the underlying assumptions of this consideration hurt the female candidates. Search committees assumed that those with boyfriends or husbands might turn down the offer -- even though they were considering candidates who had already been through a substantial portion of a search.
Committee members made "assumptions that such male partners were not 'portable' or 'movable,'" writes Rivera. "By contrast, committees infrequently discussed the relationship status of shortlisted male applicants. When they did, members considered all female partners to be portable, irrespective of their employment status or occupation."
The search committee members generally focused on these partner issues at a crucial stage in the search: after finalists had been selected and the panel was down to a small number of candidates.
Rivera was able to observe the committees by granting them and their institution anonymity. As they demonstrated this form of discrimination, they seemed aware that it was wrong, sometimes even joking about it.
One committee chair said of a candidate, "I asked her if she would move. She said her husband [he looks directly at me] --- she mentioned it because we cannot ask. Her husband [an academic] is in [another country]. The commute is hard …"
Or consider this quote from a female search committee member: "But is she movable? I don't trust people who are married [laughs]. I thought she was pretty, by the way. [Says to group] I can't say that."
In another exchange in which committee members were suggesting how to finalize a decision on a female candidate, a male committee member said, "It may depend on where her husband [an academic] is going to go … The next step is finding out what her husband will do. We are not going to get her if we can't get her husband."
Rivera acknowledges in the paper that her sample size is small but argues that the patterns she saw do not appear to be unique to any discipline or institution.
She said via email that she did not see any cases where candidates being considered had same-sex partners, so she is not sure if the bias would show up in evaluating such candidates.
Part of the problem, Rivera writes, is lack of support for dual-career issues facing many academics.
But many times, when she asked search committee members about the issue, she said that they focused on it out of fear of a failed search, which could result in a lost faculty line.
"The faculty I spoke with believed that considering a candidate's likelihood of acceptance was a valid criterion of evaluation," she writes. "I argue that the resource-intensive nature of screening processes in academia, combined with the sequential and limited way in which job offers are typically made, can contribute to fears of failed searches. This, in turn, can contribute to heightened emphasis on factors that committees perceive as associated with offer rejection, including relationship status."
And this in turn, Rivera writes, creates an "all or nothing" approach to hiring that may encourage the kind of bias she found.
"Abstract fears of search failure were compounded by the sequential and limited way in which job offers were typically made," she writes. "Academic departments often have a very small number of jobs (frequently, only one) they can fill per year. Chairs described how departments within a given discipline typically hire around the same time to remain competitive."
The bottom line, she adds, is that she saw real bias.
"Even if women do 'everything right' according to individualistic narratives of choice -- pick the correct major, excel in school, pursue desirable and demanding work, and find a supportive, accommodating partner -- this may not be enough," Rivera writes. "Hiring committees may still treat them as if their careers are secondary and exclude them from top jobs."