You have /5 articles left.
Sign up for a free account or log in.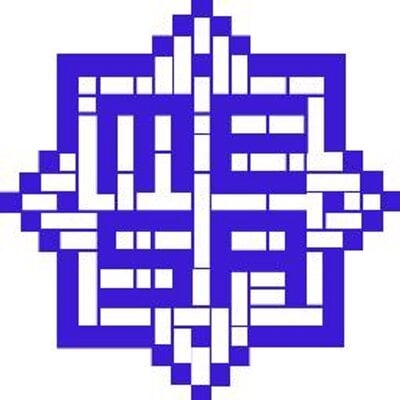 WASHINGTON -- At the Middle East Studies Association's annual meeting, several panels focused on the tensions scholars of the region are navigating in the classroom in these intensely polarized times, with perhaps few issues as contentious as the Israeli-Palestinian conflict.
A roundtable session Monday afternoon focused on navigating Jewish campus and community debates on Israel. Speakers at the session raised a number of issues, ranging from the ways in which the Jewish campus organization Hillel International has defined the terms of debate to the influence of external groups that promote a certain view about the Israeli-Palestinian conflict to the growth of donor-funded Israel studies chairs on U.S. campuses and the uneasy relationship between Israel studies and the broader field of Middle East studies.
Also on Monday, MESA's board approved a resolution condemning what it described as "intimidation of students and faculty" by groups like the David Horowitz Freedom Center and Canary Mission, organizations that have coordinated poster or social media campaigns that single out individual students and scholars who are identified by the groups as being anti-Israel or supportive of the boycott, divestment and sanctions (BDS) movement. The David Horowitz Freedom Center is behind poster campaigns on campuses that link faculty or students involved in Palestinian activism to Hamas and terrorism. Canary Mission's website, which includes profiles and photos of individual students who are affiliated with groups like Students for Justice in Palestine as well as professors, has a stated aim of exposing "those who promote lies and attacks on Israel and the Jewish people."
"We urge academic administrations to repudiate and condemn in no uncertain terms these efforts to defame, intimidate and silence members of their communities," MESA's board said in a statement. "We also call upon administrators to reaffirm unequivocal support for the principles of academic freedom and free speech, and to take prompt action to fulfill their responsibility for establishing and maintaining a safe, inclusive and diverse campus environment."
David Horowitz said the activists identified by his group should stand behind their beliefs. "What these people don't want is to be held accountable," he said. "What is the big deal about identifying people who are standing up for terrorists?"
"The MESA statement is the height of hypocrisy," Horowitz added. Referring to tactics by Palestinian activists to establish mock checkpoints or "apartheid walls" on campuses or distribute mock eviction notices meant to draw attention to the expulsion of Palestinians from their homes, Horowitz asked, "Posters are 'intimidation' but checkpoints and apartheid walls and eviction notices and chants of 'Zionists off campus' are not?"
Panelists at the Monday afternoon MESA session on navigating campus debates on Israel described an increasing polarization, and ways in which what happens outside the classroom can affect what goes on inside the classroom.
Benjamin Schreier, a literary scholar who directs the Jewish studies program at Pennsylvania State University, argued that Hillel International, the largest student group that supports Jewish student life, seeks to simplify the discourse on Israel, with opinions being divided into two spheres, those that are more or less critical of Israeli policies and those that are more or less supportive -- and to overlay onto this difference of opinion a characterization of being anti-Israel or Israel friendly. "A difference of opinion becomes a difference of what kind of person you are," Schreier said.
As Schreier wrote in the abstract for the presentation, "Claims of position are increasingly legible as -- and only as -- claims of identity. It's getting too easy to see in a scene of discursive antagonism conflicting kinds of irreconcilable people rather than conflicting sets of arguable claims."
Hillel did not immediately respond to a request for comment Monday afternoon. The organization, which has been criticized for its policies that preclude partnering with groups that support BDS, says on its website that it "welcomes a diversity of student perspectives on Israel" and that its "goal is to inspire every Jewish college student to develop a meaningful and enduring relationship to Israel and to Israelis."
Another panelist at the session, a professor of history and Jewish studies at Vassar College, Joshua Schreier, described the pressure on the college that came from a group of pro-Israel alumni who alleged a lack of balance in campus discussions of the topic. He suggested that outside groups are using professors' publicly stated political opinions as proof that Jewish students are being cowed without having knowledge of what goes on inside the classroom.
As such, Joshua Schreier raised the question of how faculty members can take positions on contentious political issues while at the same time making "it very clear to students from a wide variety of groups that we're their professor too. There's not one group of students that claims a particular monopoly on us. What I've been thinking about is how we present ourselves as professors to everyone but [also] very clearly as people of conscience who are not afraid to speak out."
Much of the session focused on the growth of positions in Israel studies funded by donors and the relationship of positions funded by Israel advocacy groups to the broader Middle East Studies field. One audience member spoke of a case at Case Western Reserve University where a local Jewish community organization was represented on the search committee. (The case was recently covered by The Chronicle of Higher Education.)
"There's been some pretty insidious activity on some of our campuses with regard to donor intervention," said Shira Robinson, a panelist and an associate professor of history and international affairs at George Washington University. "In other institutions, and I'm not naming names here, where there were failed searches [for Israel studies chairs], not only have the searches failed once, the searches have failed multiple times because of either donor intervention or the refusal of the faculty to accept the candidates that the donors wanted."
Robinson, who teaches on the modern Middle East and the Israeli-Palestinian conflict, also discussed a trend after the establishment of an Israel studies chair at her university for Jewish students to migrate toward courses under the Israel studies umbrella, while other students who see themselves in solidarity with Palestinians migrate to her classes. Robinson described this as a kind of "Balkanization" that she thinks is very unfortunate.
The discussion was at times quite contentious, as when panelists clashed with an audience member who represented an external organization that promotes U.S.-Israeli cooperation and funds visiting faculty and graduate students over who it funds and whether they're expected to hold certain views on Israel.
Ilan Troen, an Israel studies professor at Brandeis University, said there is a great demand for Israel studies and for the study of subjects other than the conflict and that the influence of donors was much exaggerated. "The good universities, the Jewish donors might try and shove and push, but they're not on promotion committees," Troen said from the audience.
"Efforts to constrain searches ideologically come from the right and the left across campus. They come from a dozen or more different disciplines; they really are an equal opportunity effort to bias search procedures," Cary Nelson, an emeritus professor of English at the University of Illinois at Urbana-Champaign who has written extensively opposing the BDS campaign, said, also from the audience. "You put yourself at risk if you assume that you are always and only the better angel of our nature, that you are interested in objective critique and that there are other folks out there who are ideologically motivated." He suggested there was "no lack of ideological motivation" to go around.