You have /5 articles left.
Sign up for a free account or log in.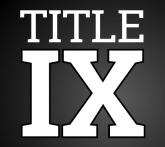 The proposed update to the Higher Education Act introduced in the House Friday would allow colleges to refrain from investigating sexual assault allegations while a criminal inquiry is under way if police or prosecutors request such a delay.
Advocates for survivors of sexual assault say that proposal would undermine federal requirements that colleges thoroughly investigate sexual misconduct and lead to slower remedies for victims. But some observers say in practice the language would likely mean little change from current policy, which allows colleges to briefly hold off on investigations when police gather criminal evidence.
That provision is among several affecting campus policies handling sexual assault and harassment that angered advocates for survivors last week.
Some of those, like a mandate governing standards of evidence in campus proceedings, would enshrine into law recommendations from interim guidance issued by the Department of Education in September. Others provisions involve campus climate surveys to be conducted by colleges.
But advocates have focused in particular on language that appears to suggest colleges would face no penalty for holding off on pursuing campus sexual assault complaints at the request of law enforcement.
Education Secretary Betsy DeVos in September announced she was rescinding 2011 and 2014 federal guidance on campus sexual assault policies. She then introduced new interim guidance that will be in effect until the department writes a new federal regulation governing campus policies.
That interim guidance said colleges could choose to set either a preponderance of evidence standard for findings of campus-based proceedings or a clear and convincing standard that requires a higher burden of proof. Survivor advocates argue that the preponderance standard, which was backed by the Obama administration in its 2011 guidance, should be used for findings of civil rights violations like gender-based discrimination. But groups like the Foundation for Individual Rights in Education argue that a higher standard of evidence should be used absent additional protections for students accused of misconduct.
The House bill backs the additional flexibility for campuses that the department included in its interim guidance. Nothing in the subsection, the language states,
may be construed to prohibit an institution of higher education from delaying the initiation of, or suspending, an investigation or institutional disciplinary proceeding involving an allegation of sexual assault in response to a request from a law enforcement agency or a prosecutor to delay the initiation of, or suspend, the investigation or proceeding, and any delay or suspension of such an investigation or proceeding in response to such a request may not serve as the grounds for any sanction or audit finding against the institution or for the suspension or termination of the institution's participation in any program under this title.
Survivor advocates say the proposal goes even further by granting campuses the ability to delay proceedings at the request of law enforcement agencies.
And they say it potentially sets up a dilemma for survivors between reporting an assault to the police and getting full remedies from their campus.
Alyssa Peterson, an organizer with Know Your IX, said the current state of play on campuses recognizes that victims of assault have a need for remedies from both the criminal justice system and their campus system. But language in the Republican proposal for updating the higher ed law suggests that colleges would face no penalty for delaying campus proceedings at the request of law enforcement for any reason.
"It basically imposes no safeguards on the process," Peterson said. "It would allow schools to do nothing at the expense of survivors."
That could create a disincentive for survivors to involve police at all, she said, if they sense their college might use law enforcement as a reason for making slow progress on addressing an allegation. Potential remedies go beyond a finding of misconduct and include interim steps like making sure a complainant doesn't have to stay in the same dorm or attend the same class sections as the alleged assaulter, Peterson said.
Scott Schneider, a lawyer who specializes in higher education law at the firm Fisher Phillips, said that he expected in practice delays citing law enforcement requests would be extremely infrequent.
"At least in my experience, it is exceptionally rare for a prosecutor or a police department to say, 'stop, do not do any investigation until we are done with the prosecution of the case,'" he said.
Schneider said if it came to that, a campus could choose to suspend an accused student in the interim.
Brett Sokolow, president of the Association of Title IX Administrators, said the language of the House bill potentially represents a significant change in the requirements on campuses when a law enforcement investigation is open.
"While the bill does not specify how long the delay may be, a short delay would be consistent with current law," he said via email. "However, longer delays would be a big change and could result in a decreased emphasis on the campus resolution process, especially if prosecutors decide they want to use this provision to keep the campus response in limbo."
The Republican proposal also calls for annual campus climate surveys, but observers say they would have limited value. Because colleges would be allowed to choose appropriate questions, the surveys would be meaningless for any comparisons, said Laura Dunn, the executive director and founder of SurvJustice.