You have /5 articles left.
Sign up for a free account or log in.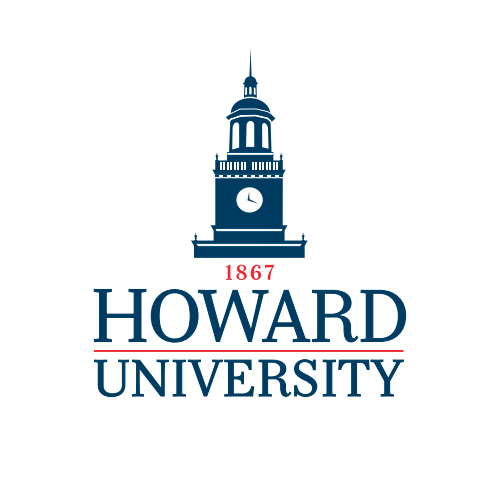 Howard University, a revered historically black institution, allowed two students, alleged serial rapists, to remain on campus, according to a federal lawsuit that claims administrators failed in their handling of sexual assault reports.
While the university doesn't explicitly have a legal obligation to remove any student, activists and experts interviewed said when such a pattern emerges, institutions can act, and should do so. Some say that historically black colleges and universities have notoriously been slow to respond to sexual misconduct.
The lawsuit coincides with a national debate over the federal gender discrimination law Title IX of the Education Amendments of 1972. Critics of the Obama administration have said his Education Department's interpretation of Title IX was overzealous and resulted in accused students being treated unfairly on campus. Education Secretary Betsy DeVos has since pulled the Obama rules on Title IX, dating back to 2011, and is in the process of revising them.
In May, five women, current or former students at the Washington university, filed the lawsuit under the pseudonyms Jane Doe 1 through 5, all asserting they had been sexually assaulted and that administrators generally ignored them or lagged in their responses. Their cases dragged on for many months, when Howard's policy (and previous federal rules) required a 60-day timeline, according to the complaint.
Right after Thanksgiving, a sixth Jane Doe joined the lawsuit, with details about how her case has not been resolved eight months after she reported her rape, and her suit said that she still sees around campus her alleged attacker, who has multiple reports of sexual assault against him.
"The university's actions have exacerbated and extended, rather than corrected, the resulting interference with the educational opportunities of each woman," the lawsuit states.
No court case has definitively concluded that an institution needs to bar a student from campus once he or she is reported for sexual assault, said S. Daniel Carter, president of Safety Advisors for Educational Campuses, which consults with colleges on matters of sexual misconduct.
The Title IX standard colleges must meet is eliminating a hostile environment, Carter said.
"But when you get accused of multiple offenses or criminally convicted, it becomes harder and harder to make the argument that anything short of removal is sufficient," he said.
But with the Howard case, the punishment seemingly wasn't even a question -- administrators allegedly did so little that they weren't even considering suspension until apparently more than seven months or so after one report had been filed, Carter said.
Spokeswoman Crystal Brown said in a statement that Howard does not comment on Title IX cases or pending litigation.
"Howard University takes very seriously all allegations of sexual assault, sexual harassment, domestic violence and gender-based discrimination occurring on the university's campus or involving the university's students. Our commitment is evidenced by our rigorous enforcement of the university's Title IX Policy on Prohibited Sexual Harassment and Gender-Based Discrimination in Education Program and Activities. The university has been, and remains, committed to diligently investigating any such allegations to ensure a safe and healthy community for our faculty, staff and students."
According to the lawsuit, Jane Doe 2 reported her rape to administrators in October 2015, expressing concerns that her alleged assailant was a resident assistant in her dormitory and thus had access to her room key. He had stalked Doe 2 since the beginning of that semester, the suit states, but Howard's Title IX coordinator, Candi N. Smiley, told Doe 2 he could not be moved until an investigation had finished.
Doe 2 provided Smiley that October with text and email messages that allegedly proved that she was being harassed and that the rape occurred, but she did not hear any response until December, when Smiley asked Doe 2 to resend them.
She tried to drop out at the end of fall 2015 semester after hearing no response for the rest of that year -- the lawsuit states Doe 2 was on "the brink of losing her scholarship" and depressed and fearful she would encounter her rapist. Doe 2 had moved out of the dormitory where he was a resident assistant, but found later she had been charged for doing so when administrators had assured her she would not be. The university also removed her Pell Grant and need-based scholarship from her transcript, charged her for that amount of money, and sent her multiple notices threatening to send her to collections, the complaint states.
Doe 2 didn't hear anything from Howard until March 2016, right after she had reached out to Doe 1, who had gone on a "storm" on Twitter how the university had similarly botched her report of rape -- against the same man who allegedly assaulted Doe 2. He had transferred from University of California, Los Angeles, after being accused of sexual misconduct there, the suit states.
For a third time, Smiley asked to see the text messages Doe 2 had sent twice, the complaint states. In April 2016, Smiley informed Doe 2 that the university had suspended her alleged attacker for two years.
But no one notified Doe 1 of the outcome. She reported her rape in February 2016, but after she met with Smiley, Doe 1 didn't hear anything from her from March 1 through March 21, except for Smiley contacting Doe 1 to ask if she had been discussing the rape in text messages with her friends -- she had not, the lawsuit states. Doe 1 called Smiley four times during that period with no response.
Frustrated, Doe 1 posted to Twitter in late March 2016, identifying her and Doe 2's attacker -- that's how she connected with Doe 2.
This prompted Howard to release a statement: "There has been an allegation of sexual assault committed by a Howard University student against another Howard student. The university administration is aware of the allegation and took immediate action as soon as we learned of this matter."
By that point, Doe 1, who was also a resident assistant, had been fired from her position based on a report her alleged assailant gave to residence life.
No one ever told Doe 1 that her rapist was kicked off campus.
In a similar set of circumstances, Doe 6 reported her sexual assault in April 2016, but largely did not hear from administration until a full year later, when a dean told her the attacker had raped someone else and that the university was "reopening her case." Doe 6 also discovered before she reported her alleged assailant he had multiple cases of sexual violence already open against him -- but he still is permitted on campus to this day, according to the complaint. BuzzFeed first reported details of the amended complaint.
Though institutions can't weigh character evidence when adjudicating a Title IX complaint, they can factor in multiple reports with a pattern, said Laura Dunn, founder of SurvJustice, which advocates for sexual assault victims.
The job of Title IX coordinators is not only to respond to reports, but also track these patterns of discrimination on campus, Dunn said. In theory, a college or university can flag an individual even without a complaint to work from, she said -- or, in the event of a dead end to an investigation, a person can be removed from a position of power. In the Howard case, the alleged rapist could have been fired as a resident assistant during the investigation.
"It's pretty clear Howard University was not proactively engaging," she said.
The prevalence of repeat offenders has been challenged in recent years. One 2015 study, led by then Georgia State University assistant professor of psychology Kevin Swartout, now an associate professor, purported that only 25 percent of the men who reported committing acts of rape did so multiple times.
This went against oft-cited research in 2002 by David Lisak, then a professor of psychology at the University of Massachusetts that cited the number as high as 63 percent.
In light of the newer study, colleges should act more carefully, said Brett Sokolow, president of the Association of Title IX Administrators and the NCHERM Group, a consulting firm for institutions.
"In a situation in which serial offenses are alleged -- but a pattern may not yet be proven -- I think colleges would be well advised to bring their behavioral intervention or threat assessment teams into play," Sokolow wrote in an email. "Colleges don't want to suspend anyone without reasonable cause, but often they're really only speculating as to pattern and the potential to reoffend when all they have are allegations."
Not all the plaintiffs in the Howard case allege that their attackers raped multiple people.
After Jane Doe 3 began a relationship with a campus police officer, he sexually and physically abused her: according to the lawsuit, he "hit her, pushed her, strangled her and threw things at her." She told Howard officials she was suicidal and requested solo counseling, not group therapy, as had been suggested, but they ignored her calls. Because her grades slipped, Doe 3 was worried she would lose her Reserve Officers' Training Corps scholarship, and she found that administrators were either indifferent or unhelpful in helping her make up course work or register for new classes.
After Jane Doe 4 was raped, administrators and professors did not assist her in rescheduling her exams, and, she said, her alleged assaulter essentially ignored the no-contact order against him. She often encountered him on campus, and administrators did not help her set up a schedule to avoid him in common areas such as the gym or dining halls as she had requested.
Doe 4 then learned she might share a dormitory with her alleged rapist, which administrators had promised her would not happen. Administrators acknowledged this was an error but did not confirm with Doe 4 that he would not live on campus until days before campus move-in, the lawsuit states.
Her alleged assailant was then suspended for a semester, but Doe 4 spotted him at a homecoming pep rally in October 2016. She told campus police he was blocked from campus, but the cops were unaware of this -- the complaint states that the Title IX office never told the police the man was restricted from campus and did not remove him until Doe 4 showed an officer proof of the ban on her phone.
Jane Doe 5 reported her rape to campus officials in April 2015, a month shy of her graduation. She did not feel safe enough at Howard to finish her credits, and requested to do so on another campus. After she took summer classes, the university waited seven months to let her know if the credits would actually count. The alleged assailant in that case was suspended for two years, and the lawsuit states he was later criminally convicted in the District of Columbia for a separate sexual assault.
Howard in July filed to dismiss the complaint, citing the fact that an institution only violates Title IX when an official is aware of, but willfully ignores, ongoing harassment. The university said once it learned of the alleged assaults, it took action: even if the women "disagree with the particulars of Howard's response, Howard did not subject plaintiffs to intentional gender discrimination," it wrote in the motion to dismiss.
Black Colleges and Sex Assaults
Howard is a prominent historically black college, but some say the issues there reflect broader problems for HBCUs. One challenge at these institutions is that most lack sufficient resources for all kinds of needs, including investigating sex assault accusations. Such scant resources can result in little investment into combating sexual violence, said Venkayla Haynes, a survivor and a representative of advocacy group Know Your IX. She said HBCUs are also very focused on their images, fearful that reports about sex assaults could hurt them.
Already, too, black men and women are often disproportionally criminalized, so some survivors are hesitant to report and reinforce that image, she said.
Haynes, also a regional adviser for the It's on Us campaign launched by the Obama White House, said she has dealt with many HBCUs that simply disregard issues of sexual violence. She said she's sat with victims while they tell their stories to administrators but that they're never officially recorded.
But just blaming the historically black institutions for deficiencies in sexual assault reports is unfair, said Felecia Commodore, assistant professor of higher education at Old Dominion University, who studies HBCU leadership and governance. Many other institutions have permitted serial offenders to remain on campus, she said.
What tends to happen is when a predominately white institution is found to have dealt with a report of sexual assault poorly, it's treated as an institutional issue only. When an HBCU does, it's characterized inevitably as an issue among all of them, and thus a racial problem, Commodore said.
Black students, particularly black women, face unique challenges in reporting. HBCUs promote a "family atmosphere" and sometimes victims will struggle to tell someone when they know their attacker well, Commodore said. Black women often fear, because of stereotypes, being cast as hypersexualized, and some believe they won't be taken seriously, she said.
"I think it's really important that we take seriously when any student comes forward saying they've been sexually assaulted," Commodore said. "In the case of HBCUs, I think there is a tendency to underreport, and we need to take seriously supporting [survivors] and making an environment where they don't feel like they have betrayed people."
HBCUs have not always accomplished this, though.
Recently, signs appeared on the campuses of both Spelman College and Morehouse College, both members of the Atlanta University Center Consortium, along with Clark Atlanta University. They accused the colleges of "protecting" rapists. The Martin Luther King Jr. Chapel at Morehouse was spray-painted with "Practice what you preach Morehouse [and] end rape culture."
Alongside this, a Twitter account, @WeKnowWhatYouDid, was opened, using the hashtag #weknowwhatyoudid and posting the names of alleged perpetrators, identifying some as serial rapists.
While some HBCUs claim to support programs to curtail sexual violence, they are not always realized, though they are advertised publicly, said Haynes of Know Your IX -- Howard promotes such resources on its website.
"But the real change comes when a survivor reports and is actually being taken care of in the way they should," Haynes said.