You have /5 articles left.
Sign up for a free account or log in.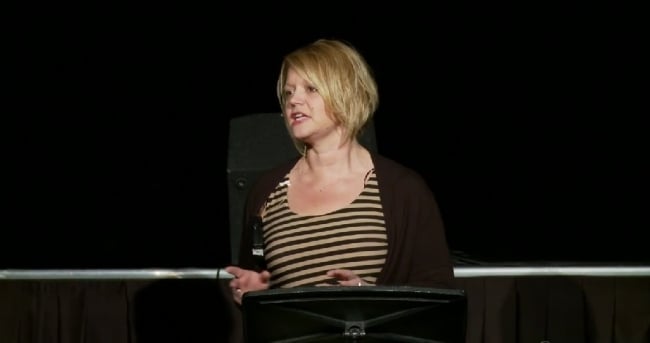 North Park University, a Christian institution, has suspended its pastor after the Evangelical Covenant Church temporarily took away her credentials for officiating a same-sex marriage.
Pastor Judy Peterson was placed on paid sabbatical, according to a statement from North Park. The university confirmed Peterson had her ordination credential suspended by the church, but redirected questions on why to Evangelical Covenant officials, who did not respond to request for comment.
"North Park University welcomes conversations around the topics over which there are differences of viewpoint," the university's statement reads. "The role of the academy is to foster thoughtful, respectful discussion which allows for difference and accepts people regardless of viewpoints. Our campus ministries staff and others in student engagement and elsewhere in the university will continue to foster such an environment in the months ahead as we engage in intelligent discourse on difficult issues."
The Evangelical Covenant Church sent an email Dec. 29 on officiating same-sex marriages.
The email said the church was "saddened" that LGBTQ people have been "pained" by the actions of Christians.
"Even so, we believe that a loving God lovingly instructs us, even through cautions and limitations. That belief informs the Covenant's position on human sexuality and the marriage ethic," the email reads.
Peterson detailed her suspension of her credentials and her university duties in a lengthy letter obtained by Mission Friends 4 Inclusion, a group that supports lesbian, gay, bisexual, transgender and queer rights in the evangelical church.
The organization said Peterson was unavailable for comment and had not given permission to publish the letter, but that the letter had already been widely circulated and her story publicized.
The group had posted an email address where the public could send encouraging notes to Peterson. No one at the address responded to a request for comment.
Per the letter, Peterson had been asked in fall 2016 by a North Park alumnus to officiate his wedding. Knowing the church does not support same-sex marriage, Peterson asked the advice of a high-ranking Evangelical Covenant official who oversees and can discipline Covenant pastors, the executive minister of the Board of Ordered Ministry.
The executive minister warned Peterson her credentials could be jeopardized, the letter states.
She officiated the wedding in April 2017, writing in the letter that she felt it was her duty to stand with those who had been marginalized by both the church and the world.
"This was not a flippant decision done with disregard for religious rules, but rather a discerned decision to stand with my brothers in the same way Jesus has stood with me; in everything and at all times, no matter what," Peterson wrote.
Nothing more happened until September, when a new executive minister asked to meet with Peterson. The church had discovered a photo of Peterson on the internet officiating the wedding.
While Peterson acknowledged that the church did not allow it, she said she was somewhat confident given the church's history of not punishing dissenters.
"For this reason while I recognized that my decision would cause great tension with those who deeply disagree with LGBTQ marriage I had good reason to believe that my colleagues in the ECC would navigate a dissenting interpretation/practice within our historic conviction that we are 'better together,'" Peterson wrote.
Over the following weeks, Peterson met with the interim president of North Park, as well as church officials, who asked her to give up her credentials -- she refused to do so, but the church provisionally took them away in November.
She also struggled with the university, which, she said, wanted her to resign from her position at the end of the 2017-18 academic year, under pressure from the church.
Peterson met with the interim president of the university and the chair of the Board of Trustees in December and asked to keep her job. Later that month, she was told because her credentials had been revoked, she could not continue her work.
Peterson said she is now waiting for a hearing with the Board of Ordered Ministry later this month to find out her fate. If her credentials are restored, North Park will consider whether to reinstate her, according to its statement.
"As I am sure you can imagine I am deeply grieving at many levels," she wrote. "I am grieving that I will not be allowed to pastor my congregation through this transition. I am grieving that many of you may feel abandoned and other students marginalized by this decision. I am missing already the profound ministry we have done together towards a Kingdom vision."
Peterson was officially named campus pastor in 2007. According to her letter, she has worked with LGBTQ students on campus frequently during her tenure. The president of the LGBTQ student group Queers and Allies recommended a reporter reach out to the email address Mission Friends 4 Inclusion had posted.