You have /5 articles left.
Sign up for a free account or log in.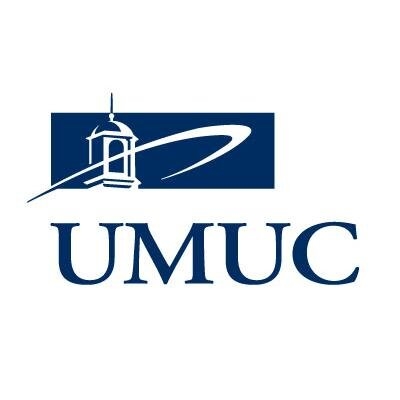 The University of Maryland University College, one of the oldest distance education providers, was created after World War II with a mission to educate veterans and those in active service. The university stationed faculty members at military bases overseas, and ran correspondence programs, before becoming an early adopter of online learning. Serving the military, UMUC says, is "in its DNA."
In recent years, however, holding on to those military students has been difficult. Military drawdown, particularly overseas, combined with increased competition from other online providers, has created a challenging climate.
In 2014, the university told Inside Higher Ed that if it couldn't increase enrollment by 5 to 7 percent per year, it would be forced to raise its tuition. The university's worldwide enrollment had shrunk to its lowest level since 2006. Additionally, enrollments from students based in Asia and Europe declined rapidly as the U.S. military downsized its presence abroad. UMUC recognized a need to change to survive, but how to achieve this without departing from its mission to provide affordable education to military service members, as well as local Maryland residents and working adults nationally, was unclear.
Fast-forward to today, and UMUC is reporting record enrollment of U.S.-based students. The university announced last month that 52,987 new and returning U.S.-based students enrolled in the summer and fall terms of 2017 -- the highest in the university's 70-year history. The number of new U.S.-based students enrolling reached record levels, with 4,300 new students in the summer term and more than 9,200 in the fall term -- an increase of 10 percent and 8 percent, respectively, over the previous year.
In addition to enrolling new U.S.-based students, UMUC has upped its retention rate for both undergraduate and graduate students by more than five percentage points over the past five years. The one-year retention rate, which refers to the percentage of students who enroll again within a year of their first term, is currently around 80 percent for graduate students and 75 percent for undergrads.
Javier Miyares, UMUC president, said that the increased U.S. enrollment had been the result of a multipronged strategy involving investment in open educational resources, improvements to the student experience, targeted digital marketing, more effective use of data analytics and the introduction of new scholarship programs for Maryland residents. At the heart of these changes was a desire to keep UMUC degrees accessible and affordable to working adults, Miyares said.
In 2013, UMUC created a scholarship program enabling any graduate of a Maryland community college to transfer to UMUC and earn a bachelor's degree for under $20,000. To date, UMUC has awarded 4,829 of these scholarships. The university also recently announced a pilot scholarship program with Prince George's County Public Schools and Prince George's Community College. This program enables high-achieving high school students to earn a bachelor's degree for $10,000 or less by letting them take dual credits toward an associate's degree before transferring to UMUC for a bachelor's degree.
The university has also reduced student costs by moving away from traditional textbooks and transitioning fully to open educational resources. In the 2013-14 academic year, UMUC reported its average books and supplies cost was $1,000 per student. In 2014-15, it was $600. And in 2015-16, it was zero. UMUC was one of the first in the nation to complete this institutional transition, the result of significant investment, said Miyares.
Erika Orris, the university's chief enrollment and marketing officer, said UMUC has taken a new approach to marketing in the past 18 months. "So many colleges are offering online programs now that are targeting working adults and the military," she said. "It's become very competitive."
Orris said that UMUC conducted "an extensive marketing study" over the past 18 months and selected two firms -- one specializing in branding and the other specializing in digital marketing -- to work with to improve the university's messaging. Using algorithms and data, UMUC is able to customize its advertising to prospective students and rapidly change approach if something isn't working. "We were able to increase our inquiries and the quality of our inquiries pretty substantially," Orris said.
"There is a sea of sameness in higher ed," said Orris. UMUC's new marketing strategy aims to communicate that UMUC is unique. It tells the story of how UMUC was created for working adults and maintains strong connections with the military, and mentions the university's 20 years' experience in teaching online. "Our mission hasn't changed in 70 years," said Orris.
Data analytics have also been important in attracting and retaining new students, according Miyares. In 2015, UMUC spun its Office of Analytics off into a for-profit company called HelioCampus. It has since done the same with its IT department, creating a company called AccelerEd.
Speaking at a summit on education reform at the Department of Education in December, Michael Roark, chief executive officer of UMUC Ventures, described how the university's strategy of spinning out for-profit businesses from former university departments generated profits to fund UMUC's various scholarship programs. UMUC Ventures, a nonprofit, functions as a holding company for the spinouts.
Miyares said HelioCampus has been "pretty successful" since its inception, working with clients such as the University of North Carolina System, George Mason University and the University System of Maryland. Peter Smith, Orkand Chair and professor of innovative practices in higher education at UMUC, said that he believed UMUC Ventures was an "extremely innovative" idea, which "so far, is going extremely well." While other institutions may not be able to copy the model, Smith said, other universities are paying attention to the model and could look to "approximate it."
But not everyone agrees that the university's spin-out strategy is a good one. George Kroner, a former UMUC IT employee, wrote in February that he was concerned the university's strategy was risky. "The direction that the university is heading is deeply concerning and squarely focuses the institution on the business of educational technology rather than its academic mission," he wrote, adding, "I don't want to see the great work of UMUC privatized."
Albert Nekimken is an adjunct associate professor at the UMUC undergraduate school and a member of the steering committee of the UMUC Adjunct Professionals United, which is affiliated with an organization that represents part-time faculty members at universities and colleges in Maryland and Washington called SEIU Local 500, 
Nekimken said that he and many other faculty members at UMUC were uncomfortable with the increasingly "corporate" direction in which Miyares is taking UMUC. Like Kroner, Nekimken worried that the university's strategy of spinning out departments was risky and lacked accountability.
"UMUC seems to be targeting the student who wants a degree at the lowest cost; we're all worried that eventually this is going to erode the quality of education," said Nekimken. "Yes, enrollment has increased, but at what long-term cost?"
Worldwide, UMUC now has 90,891 students, the university reports. This is up from 82,555 in fiscal year 2015 and 85,122 in 2016, according to university data. While worldwide head count has picked up in the last two years, it is still lower than the 2012 peak of 97,001 students.
U.S.-based student enrollment has grown, but overseas enrollment, which was largely military, has diminished significantly. In 2012 UMUC had 36,256 students overseas; in 2016, it had just 8,927. Historically, UMUC had many faculty members stationed at bases overseas, but in 2014 it began to lay off these staffers. UMUC's 2015-18 strategic plan described how the institution had made "painful but necessary" reductions in personnel and budgets to streamline its overseas operations.
Around 56,000 of UMUC's current students are active duty, veteran or military affiliated, the university said. Orris said that the number of military students at UMUC is growing, and while it continues to have contracts with the Department of Defense, UMUC has been really trying to grow its "direct to consumer" market this year, she said.
UMUC has long competed with the American Military University, part of the American Public University System, for students. But Miyares notes that now "almost everyone is going after the military and veteran markets." UMUC is facing strong competition from Southern New Hampshire University, Western Governors University, Arizona State University and other large public and nonprofit institutions.
But Miyares isn't as troubled by competition from the for-profit sector. "The for-profit sector has taken a big hit in enrollments," he said. "We don't see the for-profit sector as our main competition when we look to the future. What we see is nonprofit privates and publics that are moving into the same space. In this business you will always have competition, but the players may change."
Russell Poulin, director of policy and analysis at the WICHE Cooperative for Educational Technologies, said that it was great to see UMUC growing, particularly as some other longtime distance education leaders have struggled to maintain their enrollments. He noted that more interesting than enrollments is the increased attention the institutions seems to be paying to retention. "Enrollments are fine. Completions are better," said Poulin.