You have /5 articles left.
Sign up for a free account or log in.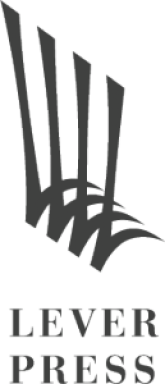 Librarians have been talking excitedly about Lever Press, an open-access publisher for digital scholarship led by liberal arts colleges, for several years. While interest in the press remains high, progress has been slow. Early discussions about the project began around six years ago, and despite the press launching in January 2016, it has yet to publish any works.
This year, however, that looks set to change. The press hired a senior acquisition editor in August and now has several works under contract, pending approval from the press's editorial board. Though the press said it could not yet reveal authors or titles, it did share some details of works in the pipeline -- which cover topics such as silent film in Japan, black women singers, feminist presses and digital memorials.
Mark Edington, director of Amherst College Press and publisher at Lever Press, said that he expects the press to publish its first titles this year, and it is on schedule to meet its goal of publishing 60 titles by 2021. Edington added that in the last year, the press has transformed from a start-up idea into "a press that is actually doing its work."
The work that Lever Press has set for itself is ambitious. A collaboration between Amherst College Press, the University of Michigan Library and liberal arts colleges, Lever Press aims to "push existing boundaries" in digital scholarship. In a statement of values published last week, the press said it wants to "lead the way in establishing best practices for born-digital, peer-reviewed, open-access monograph publishing."
With financial support from 54 libraries at liberal arts colleges (many belonging to the Oberlin Group) in the shape of five-year pledges, Lever plans to operate a fully open-access model that it describes as "platinum." Works will be made immediately available at no cost to the reader, and neither academics nor their institutions will incur any charges. The press said it anticipated that print versions of more "traditional" titles (with fewer digital elements) would be made available, but more innovative works may be offered as print on demand only, for a fee.
Because of the significant investment made in each publication, Lever says that it wishes to publish only the "highest-quality scholarship." Each work will be subject to a vigorous peer-review process and must meet the approval of the press's editorial board. The focus is on cutting-edge scholarship in the arts and the humanities, but because the press is funded by liberal arts colleges, it is also looking to publish works that will be of particular interest and benefit to these institutions. To that end, Lever has solicited works on the impact of study abroad, social justice pedagogy, pipeline programs, approaches to teaching and the use of special collections in courses.
As Lever is new and trying to do something different, Beth Bouloukos, senior acquisition editor, said she frequently has to reassure academics that the works they produce with the press should be taken seriously and counted toward tenure, as the peer-review process at Lever Press is just as rigorous as that of traditional publishers.
Despite some trepidation, Bouloukos said, many academics were excited to explore how they might present their work outside traditional print confines, particularly those who work with multimedia content such as video games, graphic novels or street art. Bouloukos added that scholars in disciplines such as gender and sexuality studies were eager to see their research become more accessible to practitioners out in the field, and "not stuck in a cloth-bound book."
Lever Press is working with publishing platform Fulcrum, currently under development by the University of Michigan Press and Michigan Publishing, to present its works, which will allow works with digital content to be displayed as ebooks.
Charles Watkinson, director of University of Michigan Press, said Fulcrum was created in response to calls from authors in the humanities and social sciences to find a new way to present digital research objects such as video, images, 3-D models, etc., in monographs.
Durability and discoverability are two key priorities for Fulcrum, and in turn for Lever Press, Watkinson said. Each multimedia item presented on Fulcrum will receive a permanent digital identifier that allows it to be cited. Content published through Fulcrum will also appear in library catalogs -- ensuring that academics will be able to use impact metrics to show the reach of their work.
Kathleen Fitzpatrick, director of digital humanities and professor of English at Michigan State University, said that assuring sustainability and discoverability were some of the biggest challenges for presses looking to work with "born-digital" scholarship. Not only do such presses have to continue to support and maintain the platforms they work with, they also have to ensure the works they produce can be properly indexed and preserved.
Fitzpatrick said that recent demise of Vine, and shortly Storify, illustrates how fragile work that scholars do digitally today can be. Nonetheless, Fitzpatrick said, she is very eager to see how Lever Press progresses, and praised its statement of values. "The scholarly publishing landscape needs more experiments like this, and I think many presses will benefit from the path that Lever carves out."