You have /5 articles left.
Sign up for a free account or log in.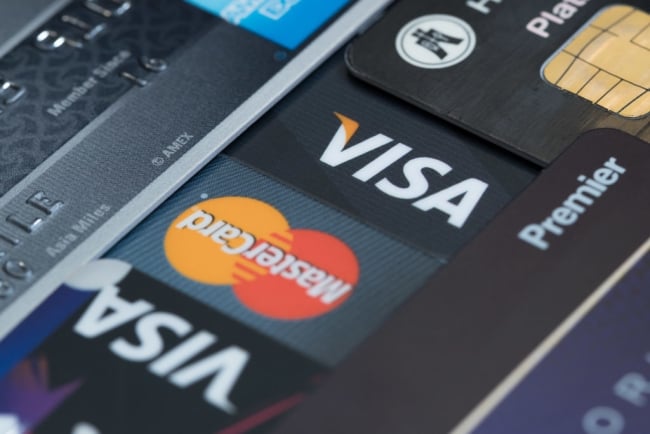 The Office of Federal Student Aid's plans for a prepaid student aid card would position the office -- and the contractor it selects -- for a long-term, even lifelong, relationship with student borrowers, according to documents released this week.
The prepaid card is one of several new initiatives pushed by A. Wayne Johnson, who became FSA's chief last fall. Johnson has promised that the card, which is essentially a debit card for student aid funds, would allow the Education Department to add better customer service and help students understand the implications of their spending and how it affects their student loan debt. Combined with a new mobile app the department is developing, students would get proactive reminders about spending and account balances.
But some consumer advocates say Federal Student Aid's ambitions to occupy functions of a traditional bank go beyond its mandate. They also are troubled by the potential for student data to be marketed to private entities or for FSA to restrict where students spend their federal aid money.
In the midst of a broader discussion of student loan debt and the cost of college, the payment card is part of a push by FSA to reshape both the service it provides to students and the behavior of aid recipients themselves. Those efforts also signal a shift in the office's traditional role, from an entity that simply disburses student aid to a quasi financial institution with an intense interest in how students spend their funds.
FSA late last week posted a notice of a February solicitation for outside companies to handle a pilot program for the prepaid cards. The test run would begin this spring at up to four colleges and involve as many as 25,000 students at each institution.
Student borrowers would be able to apply for the card online or at their campus, load it with student loan money and use the card to cover college costs. The card would come with no fees and would allow a student to issue checks from their account and monitor transactions. 
"Where does FSA begin and end? Traditionally we thought it begins and ends with disbursing financial aid dollars and paying back loans. And even that has been an evolution," said Justin Draeger, president and CEO of the National Association of Student Financial Aid Administrators. "I think it does raise questions." 
But consumer advocates are concerned about details of the proposal -- and question why the department is devoting time and energy to the prepaid cards when it has significant resources devoted to other ambitious projects. FSA also is developing a mobile tool for applying for federal student aid, which is expected to launch by the spring, and a restructuring of its contracts with student loan servicers is underway that promises significant changes to the handling of student loan payments.
Students currently receive student loan funds directly from their institutions via check, direct deposit or a debit card issued by the college. Those cards are backed by banks and have come with fees for a variety of activities. U.S. PIRG, a consumer group, in a 2012 report scrutinized the high fees of many of those cards. The Education Department under the Obama administration later issued a rule restricting card fees and regulating the relationship between colleges and banking companies.
Chris Lindstrom, the higher education program director at U.S. PIRG, said that thanks to the rule, the department already has broad power when it comes to consumer protections for campus banking accounts.
"There is not a banking account offered on campus right now that [the Education Department] doesn't have the authority to go in and rein in any problem," she said.
Given that authority, Lindstrom questioned why the department felt it necessary to pilot a new debit card program that would presumably replace those campus-based products.
But some groups said the solicitation did a lot to address concerns around consumer fees with existing campus-based financial products. 
"We are intrigued by this proposal and are eager to learn more about it, as many of the features are not common in most debit and EBT cards that exist today," said Richard Hershman, vice president of government affairs at the National Association of College Stores. "The presolicitation appears to be sensitive to many student concerns with various bank fees and the negative impact swipe fees have on students and higher education institutions."
Lauren Saunders, associate director of the National Consumer Law Center, said she was troubled though by the prospect of a contractor that is selected to handle the prepaid card selling student data or using the prepaid card relationship to market other financial products to students. Under the instructions laid out in the solicitation document, students could receive those offers only if they gave permission.
"It could be that there are companies that would find this attractive, not so much for the card itself but for the opportunity to pitch other products or try to develop brand loyalty from customers," Saunders said.
Johnson said in an emailed statement that data sharing will not be permitted. Although students could consent to cross-promotion of financial products, they could not provide blanket permission for offers, he said.
The proposal has also taken criticism over suggestions that student spending would be restricted at certain kinds of retailers. In an interview last fall, Johnson said the card would have controls over "when and where and how much" students could spend at certain businesses. 
"We will have controls," Johnson said. "It will have real-time coaching for people in terms of, 'you're about to spend this money on this particular matter -- it's going to have this effect on you student loans.'"
Colleen Campbell, associate director for postsecondary education at the Center for American Progress, called the notion that students should be told where to spend their aid funds "incredibly paternalistic."
She said spending restrictions issued by the department or a student's college may not account for all of the costs associated with attending college that have nothing to do with tuition or room and board -- anything from food and rent to transportation or the purchase of a computer to do schoolwork.
"There could be serious ramifications for low-income and what are typically considered nontraditional students," Campbell said.
And she said students with unsubsidized loans also are accruing interest from the moment their loan is disbursed, so restricting students' spending at certain retailers wouldn't have much effect on the loan debt and the interest they're obligated to pay back.
"If they're borrowing to their max limit, it's not like they'll be able to go to the financial aid office and say, 'I need to borrow more,'" Campbell said. The proposal, she said, is "assuming students are going to make impulsive purchases over purchases they need to make for school."
Although the presolicitation document spells out the ability to restrict payments among the desired features for vendors seeking the pilot program contract, Johnson said via email that "FSA does not currently envision restrictions being placed on the use of funds."
Senate Democrats have been seeking clarifications about those kinds of details in the rollout of the card. Earlier this month, Senator Dick Durbin, an Illinois Democrat, along with four other Democratic colleagues, sent a letter to Johnson with 19 questions seeking details on the rollout of the card and the kinds of protections it would include for students. The letter also asked if experts at the Consumer Financial Protection Bureau would be consulted. (A CFPB spokesman on Tuesday declined to comment on what role the agency might play.)
"While we support efforts to improve the financial aid distribution process, we have serious concerns about your proposal given the poor track record of such cards in the past," the Democrats wrote. "History shows that in the absence of strict oversight and safeguards, these card programs can leave students and taxpayers vulnerable to exploitation."
The group of Democrats included a Jan. 30 deadline for a response to the letter from FSA. They have yet to receive answers to those questions, although the presolicitation document did provide some details they sought in the letter.
While the pilot program develops, it's possible that Democrats will put a spotlight on the card program in ongoing hearings over the reauthorization of the Higher Education Act.