You have /5 articles left.
Sign up for a free account or log in.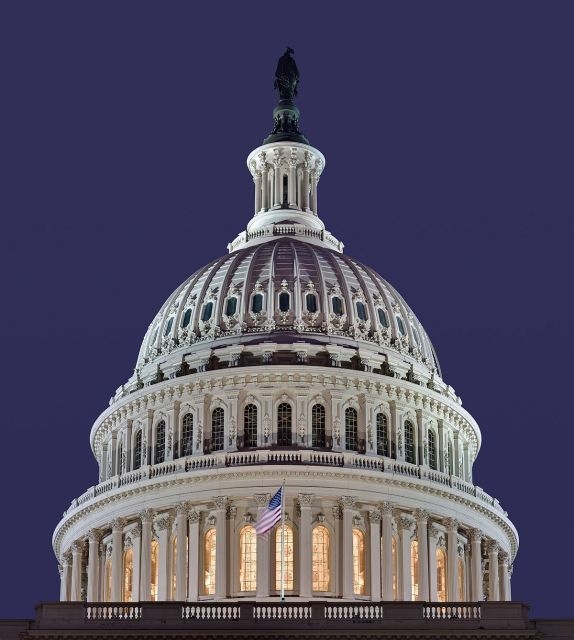 Tucked into last week's U.S. Senate budget deal was $4 billion for student-centered programs that aid "college completion and affordability."
Congressional leaders who struck the deal kept that language vague to avoid another prolonged government shutdown. As result, it's up to House and Senate appropriators to determine the specific uses for that money.
A summary document describing the funding -- it mentions steering the money toward programs "that help police officers, teachers and firefighters" -- hints that one specific intended purpose could be a fix for eligibility issues encountered by borrowers expecting to get Public Service Loan Forgiveness.
But the amount needed to make that fix is unclear, and various higher education groups are offering their own ideas for how the funds should be spent.
Senator Elizabeth Warren, a Massachusetts Democrat, has made oversight of student loan servicers a top priority. Along with Senator Bernie Sanders, a Vermont Independent, she's pushed for federal money to be spent on addressing eligibility issues for borrowers who expected to qualify for the Public Service Loan Forgiveness program but did not, she said, because of poor servicing and other bureaucratic obstacles.
"Congress promised nurses, teachers, police officers and other public servants a future without crushing student loans. Bad loan servicing, program technicalities and bureaucratic nonsense are no excuse for going back on our commitment," Warren said in a written statement. "I'm going to keep working to make sure funding I fought for in the budget is used to honor that promise."
The U.S. Department of Education said this week that, as of last month, it had received about 7,500 applications from borrowers for the forgiveness program. But fewer than 1,000 borrowers are expected to be eligible for loan discharge this fiscal year, in part because of the limited number of income-based repayment programs available in the early years of the program -- a requirement to make qualifying payments -- and the lengthy 10-year timeline to become eligible for loan forgiveness.
Well before the first students formally sought the relief on their loan debt, higher ed groups expressed concern about the number of borrowers who would actually qualify this year. Others have said subpar guidance from servicers and capriciousness by the department have created doubt among borrowers who for years expected to qualify.
The American Bar Association filed a lawsuit against the department in 2016 over the denial of PSLF to several attorneys. ABA argued that the borrowers relied on information from their loan servicer and "had the rug pulled out from under them" when the department said their employers did not qualify for the program.
It's those kinds of eligibility issues that Warren has made a priority of addressing, although she's talked about public-sector workers like teachers and police officers more often than the lawyers represented by ABA.
Other Options for the Money
Sen. Patty Murray, the Washington Democrat who serves as ranking member on the appropriations subcommittee for education spending, said in a written statement that she is pleased GOP members have agreed to new federal investments "to get students and borrowers much-needed relief." 
"Students should be able to earn a college degree -- especially low-income students and those who have dedicated their careers to public service, including teachers and first responders -- without crushing financial burden," she said. "This budget deal is a step in the right direction to addressing our country's massive student debt crisis, and I look forward to continuing to work with my colleagues to ensure we're spending this money in the smartest way possible to truly help struggling students."
Appropriators will have a number of other higher ed priorities to juggle as they decide where to spend the funds before a March 23 deadline and how much money, if any, goes to Public Service Loan Forgiveness.
Several advocacy groups said new funding for higher education should go to traditional priorities like a more generous Pell Grant, which for the 2017-18 academic year topped out with a maximum award amount of $5,920. Jessica Thompson, policy and research director at the Institute for College Access and Success, said the group is focused on ensuring that Congress revisits prior proposals in the House and Senate to cut money from the Pell Grant reserve fund. The group is also pushing for an increase of $100 for the maximum Pell Grant, a measure Senate appropriators agreed to last fall.
"A modest yet meaningful one-time increase will help offset -- for at least one year -- the loss of the grant's annual inflation adjustment after this year," she said. "While we are still thinking through the many productive ways Congress could invest that money, we commend leaders in both the House and Senate for recognizing the urgent need for new funding to help struggling students better afford college or more effectively manage their debt."
Mamie Voight, vice president of policy research at the Institute for Higher Education Policy, also backs a Pell increase. But she said the funding is an opportunity to help students in new ways.
"Instead of using new funds only to reverse a prior rescission to Pell Grant program funds," she said, "lawmakers should keep Pell money for Pell and increase the buying power of this cornerstone of federal student aid."
Others have floated ideas about how Congress could amplify new funding by using it as an incentive for additional state support of public colleges.
"You could use it to increase the Pell Grant, or to index the Pell Grant to inflation for a couple of years. Or you could use it some other way, for some version of need-based or campus-based aid," said Clare McCann, deputy director of higher education policy at New America. "Or you could also invest in a state-federal partnership, to get some ripple effects from the additional funding."
David Deming, a professor of education and economics at Harvard University, suggested in a blog post this week that Congress make grants directly to institutions and require matching state funding. Such a measure, he wrote, would help push back on a trend over the last decade in which state investment in higher education has declined even as federal support has grown in the form of direct financial aid to students.
Deming said using the $4 billion to fund a matching grant program could provide a template for a successful national program. 
"Ideally a smaller matching grant program could act as a pilot -- perhaps to collect evidence on how the matching funds get spent and what (if any) implementation problems arise," he said in an email.