You have /5 articles left.
Sign up for a free account or log in.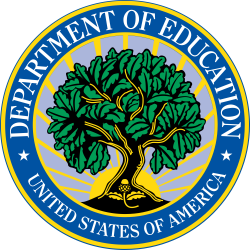 A Department of Education reorganization plan whose broad themes were shared with employees last week would collapse multiple units with higher ed functions into one office whose leader would answer directly to the secretary.
The plan also calls for eliminating the office of the under secretary, which has played a key role in shaping higher education policy during the previous two presidential administrations.
Those moves would be part of a larger shake-up of the department that officials say is intended to make lines of decision making more clear, improve policy coordination and reduce the total number of political appointees. It would also be Education Secretary Betsy DeVos's clearest imprint yet on the agency after spending much of the last year reversing Obama administration initiatives.
"You can view this as a vision document," a department spokeswoman, Liz Hill, said via email. "It's the beginning of a conversation with staff, the public and Congress about the secretary's vision to make the department more efficient and responsive on behalf of students, parents, educators and taxpayers."
The overhaul plan came about after President Trump last year issued an executive order directing the Office of Management and Budget to propose a reorganization of the federal government to "eliminate unnecessary agencies, components of agencies, and agency programs."
To comply with the order, the Department of Education last May set up an internal committee to take advice on potential changes and outline how to overhaul the agency. A separate committee within the department has, meanwhile, met to identify regulations to propose for elimination.
Some of the changes being proposed by the department would require congressional approval. Others, such as the elimination of the office of the under secretary, the department could accomplish on its own.
Perhaps just as critically as that step, the plan calls for rolling the Office of Postsecondary Education and the Office of Career, Technical and Adult Education into one Office of Postsecondary Education and Lifelong Learning. The assistant secretary heading that office would answer directly to the secretary. That would mean going from three top political appointees down to one. 
Jared Bass, senior counsel for education and strategy at New America and a former senior policy adviser at the department, noted that the White House budget released last week cited administrative capacity as its rationale for proposals to eliminate several programs within the department. Yet at the same time the department is seeking to cut political staff positions, he said.
"That seems counterintuitive to me," he said. "Political and career staffers by design work together." added quote here - ak
But two former high-ranking officials at the department said that taking the step to consolidate postsecondary offices may serve the department well.
Vickie L. Schray, former acting deputy assistant secretary for higher education programs under President George W. Bush, said that consolidating the two postsecondary offices would send a clear message about the need to recognize and value multiple pathways to student success -- and would be consistent with the administration's stated priorities.
"Bringing these two offices together could create some new efficiencies in the awarding and administration of grants and better align efforts to increase access to postsecondary education and improve programs and services," she said.
David Bergeron, a senior fellow at the Center for American Progress who previously served as acting assistant secretary for postsecondary education under President Obama, said it was hard to judge the proposal without seeing the full plan. But he said combining the Office of Postsecondary Education and the Office of Career, Technical and Adult Education wasn't necessarily a bad idea.
"What OPE has long lacked is a strong relationship with state government actors, which OCTAE has long had. Using that as a lever to strengthen relationship with states would be helpful," he said. "Therefore, eliminating the assistant secretary for CTE isn't necessarily a bad thing. It would, however, eliminate a voice specific to career and technical education and potentially for states in policy decisions."