You have /5 articles left.
Sign up for a free account or log in.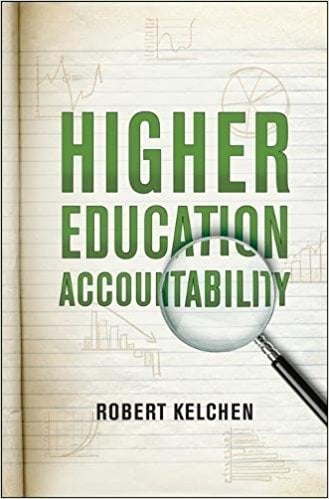 Colleges are facing more pressure to prove that the credentials they issue are worth the time, money and effort students put into earning them. Robert Kelchen, an assistant professor of higher education at Seton Hall University, attempts to make sense of this building pressure in a new book from Johns Hopkins University Press, Higher Education Accountability.
Kelchen takes a wide scope that tracks the history of efforts to prod colleges to do better, while also looking at the current environment and giving clues about what's to come. We interviewed him via email about the book, which resulted in the following exchange.
Q: What's driving the accountability push you describe in the book? Will the scrutiny continue to increase?
A: Colleges are facing tougher accountability pressures for two main reasons. The first is due to the rising price tag of higher education. Tuition and fees have increased far faster than the rate of inflation, overwhelming state and federal efforts to increase grant aid for students -- $1.4 trillion in student loan debt has gotten the attention of both politicians and the general public. The second reason is because of concerns about the quality of higher education. Colleges are under pressure to demonstrate that their students learned material that is valuable after college, and there is also a growing amount of skepticism about whether college is a worthwhile use of time and money. The growing political polarization around higher education also plays a role here. I see this scrutiny increasing over the next few years, as tuition looks unlikely to decrease and most colleges have not done enough to demonstrate their value to much of the public.
Q: Are there common weaknesses, or strengths, across accountability efforts at the state, federal, accreditor, private sector and institutional levels?
A: Most accountability policies make sense in isolation, but colleges have to deal with multiple pressures at the same time. This makes some accountability policies less relevant as colleges choose to focus on policies that are financially important and/or align with their mission. For example, consider a public research university that is facing a performance funding system that ties a small percentage of funds to the number of state residents who graduate, but [the university] also wants to move up in the U.S. News rankings. The university may make a very rational choice to focus on moving up in the rankings in order to attract more out-of-state students who can pay full freight over serving more in-state students.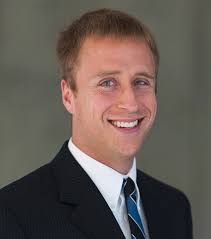 A concern with some accountability policies (particularly from accreditors and the federal government) is that they are all-or-nothing propositions. Either the college crosses the threshold to receive federal financial aid or it falls just below and is suddenly at risk of closing. Politicians are generally sympathetic to colleges that are at risk of closing, so they will back down and try to waive sanctions. This is a bipartisan impulse -- Mitch McConnell got a rider in the budget bill to protect a Kentucky community college's funding, while Nancy Pelosi tried to close down an accrediting agency that tried to sanction a California community college.
Q: Can state policy makers create performance-funding formulas that adequately address equity issues and unintended consequences while also prodding colleges to do better?
A: Early performance funding systems at the state level incentivized colleges to increase the number of graduates, which then encouraged colleges to simply become more selective. Newer performance funding systems, supported by some of the large foundations, have included bonus funds that reward colleges for graduating more students from traditionally underrepresented groups.
Some of my forthcoming research, as well as some great work by Denisa Gándara of Southern Methodist University and Amanda Rutherford of Indiana University, shows some encouraging findings on this front. But in general, performance funding policies haven't done a lot to increase the number of college graduates to this point, although I still think they may have some potential going forward.
Q: What caused the Obama administration's college ratings system idea to collapse? And do you think the federal government at some point will, or should, tie aid to performance metrics like completion rates or wages?
A: I think that most higher education researchers and policy folks expected the ratings system to fail spectacularly. The federal government tried rating colleges back in 1911, and colleges were able to squash the effort. History has a way of repeating itself. The federal government has generally focused its accountability efforts on setting a minimum performance threshold, which has generally affected only tiny for-profit colleges. Putting the funding of public and private nonprofit colleges at risk was an obvious political nonstarter.
With that being said, the result of the ratings effort was the College Scorecard -- a tremendously useful data source that made information on student debt, earnings and loan repayment rates more available to the public than ever before. This has led to efforts in Congress to tie at least a portion of federal funding to outcomes, particularly through risk-sharing proposals regarding student loan repayment. Democrats and Republicans have both shown at least some interest in the idea as Higher Education Act reauthorization begins, but the two parties appear to be far off on the details. So I don't expect tougher new federal accountability efforts in the near future even though it's reasonable to tie at least some federal funding to colleges that do a good job serving the kinds of students they currently enroll.
Q: Are critics right when they argue that accountability policies often are about cutting public funding for higher education?
A: Whether this is fair or not, I think that tougher accountability policies are the only way that public funding for higher education doesn't get cut. Policy makers have many other ways to use taxpayer dollars, and higher education isn't necessarily in the good graces of all legislators at this point. Colleges have to demonstrate their value in order to get more money -- or at least to avoid cuts. The higher education community should work to make sure that accountability policies come with potential rewards as well as penalties and that colleges with fewer resources get assistance in developing capacity to meet their performance goals.
Q: Can outcomes-based funding formulas and other accountability systems work well without better data about how students fare after college?
A: One of the reasons why state governments have been able to implement more nuanced accountability policies (such as outcomes-based funding with bonuses for graduating at-risk students) is that they have the data systems to track individual students without undue burden to colleges. At the federal level, the National Student Loan Data System does a nice job tracking earnings and loan repayment outcomes of students who received federal financial aid -- about 70 percent of all students. But this system doesn't do a great job tracking completions, and the Integrated Postsecondary Education Data System only tracks college completions for certain groups of students.
Lifting the federal ban on student unit record data systems would be helpful in creating better accountability systems, but improvements could be made through requiring colleges to report more data through IPEDS. But it's also worth noting that existing data are probably good enough at the federal level (and definitely good enough in the states) to identify the absolute lowest-performing institutions.