You have /5 articles left.
Sign up for a free account or log in.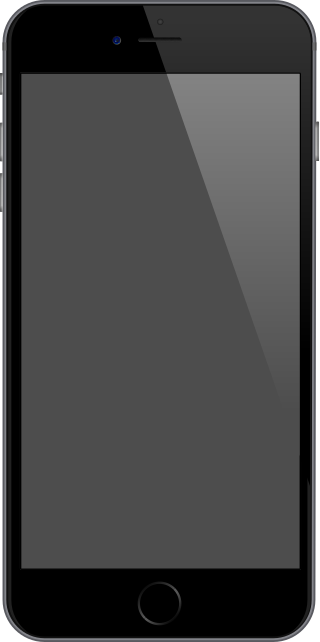 Few universities have closer ties to Silicon Valley and more love for technology than Stanford University. Walk around its beautiful campus and it's hard to find a student who isn't using or carrying a smartphone. But students there -- computer science majors, no less -- have started a protest movement urging Apple to help its customers put down their phones.
The student group, called Stanford Students Against Addictive Devices, recently held demonstrations outside Apple's headquarters and its Palo Alto, Calif., store to draw attention to the issue of smartphone addiction.
The students held signs such as "Honk! If you're addicted to your iPhone."
Led by four computer science majors, the group said they were inspired to act after taking a mandatory course in ethical issues in computer science.
Though the class encouraged students to engage with the public, the students said they weren't protesting for credit.
"We realized that we ourselves, and many of our friends, have issues with device dependence," said Cameron Ramos, one of the students leading the group. "We thought that reaching out to Apple and engaging with consumers directly would be the best way to raise awareness about this issue."
On the SSAAD website, the students point to research that shows excessive use of smartphones can have serious implications for people's mental and physical health.
"It's an important public health issue, and something that we think needs to be addressed," said Ramos. "We want people to start talking about this in Silicon Valley and beyond."
Divyahans Gupta, another SSAAD leader, said the issue was not unique to Apple but the group chose to target the company because where they lead, other companies will follow. He noted that the group's intention is to be friendly rather than aggressive. They want to start a conversation. "We're reaching out to Apple to say, 'Hey, you could help on this,'" said Gupta.
Part of the group's request to Apple is that the company make it easier for users to track how much they are using their phones. "We want Apple to include something like the Health App on every iPhone, except instead of counting steps, it could track how much time you spend on Snapchat or Facebook," said Evan Sabri Eyuboglu, another group leader.
The group also wants to see the introduction of an "essential mode" that would limit phone use to just basic functions, and a way to give users more fine-grained control over their notifications.
Though the group is looking to Apple to help its users tackle excessive phone use, the students said there are steps that people can take on their own -- including tracking how long they spend on their phone and switching to view the phone in grayscale, so that the screen is less stimulating.
The students said that the reception to their demonstration outside Apple HQ was positive. Apple engineers were empathetic to their cause and took home their leaflets. Some even suggested the group come back with bigger signs. "It was great," said Gupta. Apple officials did not respond to requests for comment for this article
Earlier this year, two of Apple's largest shareholders wrote an open letter to the company urging it to take steps to curb how much time children and young people spend on devices.
This letter referenced research by Jean Twenge, a professor of psychology at San Diego State University and author of a book called iGen: Why Today's Super-Connected Kids Are Growing Up Less Rebellious, More Tolerant, Less Happy -- and Completely Unprepared for Adulthood. Twenge's research has shown links between excessive smartphone use and anxiety and depression.
Twenge said that the students' suggestions to Apple to help limit phone use were sensible, but her No. 1 suggestion would be to automatically shut phones down at night to encourage better sleep -- with exceptions such as permitting emergency calls.
Whether someone can truly be addicted to their smartphone is debated by academics, said Twenge. "In my view the negative effects of spending too much time on these devices are considerable, whether we call it addiction or overuse," she said.
Apple, perhaps more than other cellphone manufacturers, is aware of the dangers of smartphone overuse and is working on solutions, said Twenge. But she notes that getting social media companies to engage on the issue will be a "tougher sell," as their revenue model is dependent on keeping people on their apps.
"Hopefully, they'll start to take action for the health of their users," said Twenge.