You have /5 articles left.
Sign up for a free account or log in.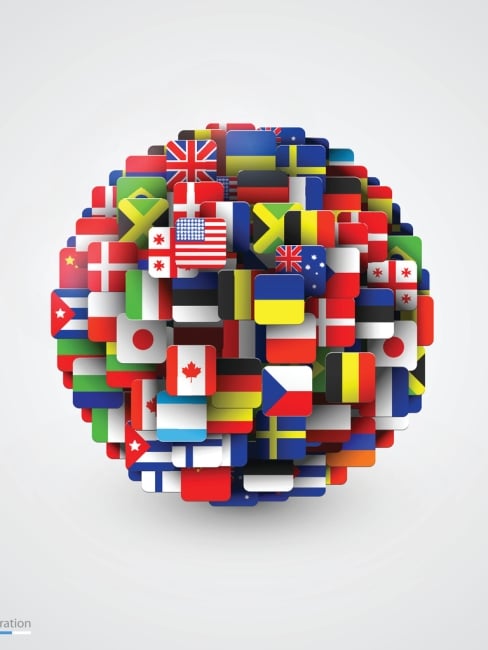 Foreign language enrollments dropped 9.2 percent from fall 2013 to fall 2016, according to new data from the Modern Language Association. The drop is the second largest since the MLA started tracking such information in 1958.
Decades of increases ended after 2009, the MLA found. Since 2009, enrollments are off more than 15 percent. These findings, a report from the MLA says, suggest that the declines reported in 2013 were "the beginning of a trend rather than a blip."
In recent years, many smaller language programs have found themselves targets of elimination at private colleges without significant endowments and at regional public universities that are lacking in consistent state support. Just this week, the University of Wisconsin at Stevens Point, as part of a retrenchment of many liberal arts programs, announced that it was eliminating its majors in French, German and Spanish.
While Spanish remains, by far, the most widely taught foreign language, it saw declines from 2013 to 2016. All of the 15 most widely taught languages in 2016 saw declines from 2013 except for Japanese and Korean. The top three foreign languages are the same as in 2013: Spanish, French and American Sign Language. But there have been some changes in these ranks. Japanese is fifth, jumping ahead of Italian. Korean is now 11th, having passed ancient Greek, biblical Hebrew and Portuguese.
The following table from the MLA report shows how enrollments were going up in most languages until 2009, only to then start dropping.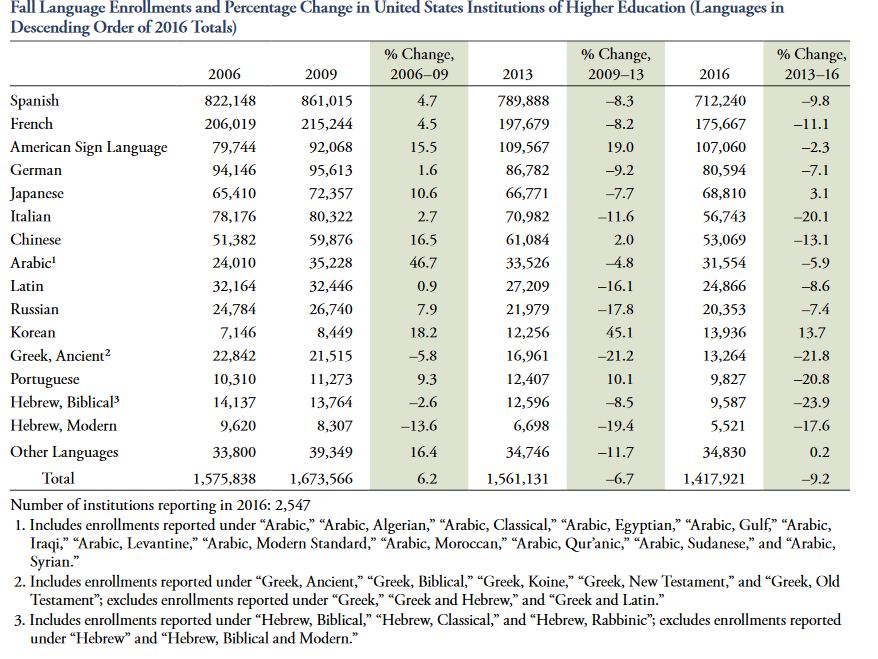 More than three times as many students study foreign languages at four-year colleges as at two-year colleges. But the decline from 2013 to 2016 was greater at community colleges (a drop of 15.9 percent) than at four-year institutions (a decline of 7.3 percent). The MLA report urges more study of why this was the case.
Another data point that the MLA views with alarm is the sharp decline in enrollments per student in American higher education.
The MLA found only 7.5 foreign language enrollments per 100 students enrolled in American colleges in 2016. That was down from 8.1 three years prior, 9.1 in 2006 and figures over 10 in the 1960s and 1970s.