You have /5 articles left.
Sign up for a free account or log in.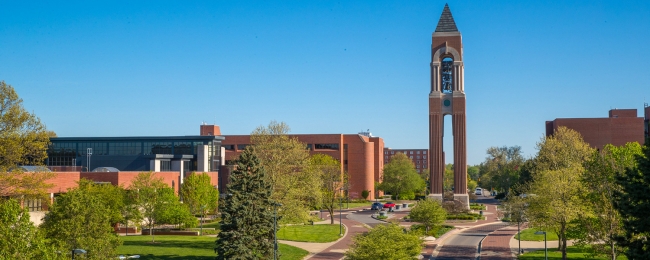 Muncie Community Schools enrollment peaked at 19,808 students in 1967, a time when the shine had yet to wear off the rust belt and manufacturers were near the apex of their power as employers hiring in Indiana.
School enrollment has declined since then as the region's manufacturing jobs moved away, population fell and students shifted to other schools. Today, the school system enrolls 5,215 students.
Despite the declines, the school system has built two new high schools, another middle school and a new elementary school since its heyday. As of 2017, the district's facilities were less than 75 percent occupied. By some estimates, their occupancy rate was on track to fall to 68 percent by 2030. In that case, the school system would have 100 excess classrooms.
Just three school buildings were labeled in good shape in an assessment of facilities performed in 2015. Six needed significant maintenance. But $10 million from 2014 general obligation bonding intended for school repairs was spent instead on operating expenses, drawing the ire of state legislators. Last year, the state put emergency managers in place to address the district's finances. Then in December, the state decided to take full control of Muncie Community Schools, giving the emergency managers full control of academic and financial operations.
Now Ball State University is poised to take control of the embattled school district in its home city.
Legislation advancing through Indiana's General Assembly would permanently replace Muncie Community Schools' five-member elected board with a seven-person board appointed by Ball State, giving Indiana's fourth-largest public university full control of the school district. The idea, advanced by Republicans and likely to pass in Indiana's GOP-controlled state government, has drawn support from Ball State's administration.
University leaders hope to reverse a long financial slide at the school district, boost its academic offerings and attract new students in a state where laws allow for neighboring public schools and charter schools to compete fiercely with each other for enrollment. They point to the university's roots as a teachers' college and connections Ball State already has with Muncie schools, arguing the new arrangement would allow them to do more to help students.
The proposal remains rife with risks. Area politicians have howled about the pending loss of voter control over Muncie schools. Teachers' unions objected because Ball State would not be required to recognize collective bargaining, and the university could face conflicts of interest related to its newfound taxing power.
The idea of a university controlling its local public school district is also nearly untested. One point of comparison might come from the private Boston University, which ran Chelsea Public Schools for 20 years ending in 2008. The partnership ended with mixed results.
Only one thing can be said for certain: Ball State is about to test the limits of optimism about higher education's power and role in society.
Why Wade In?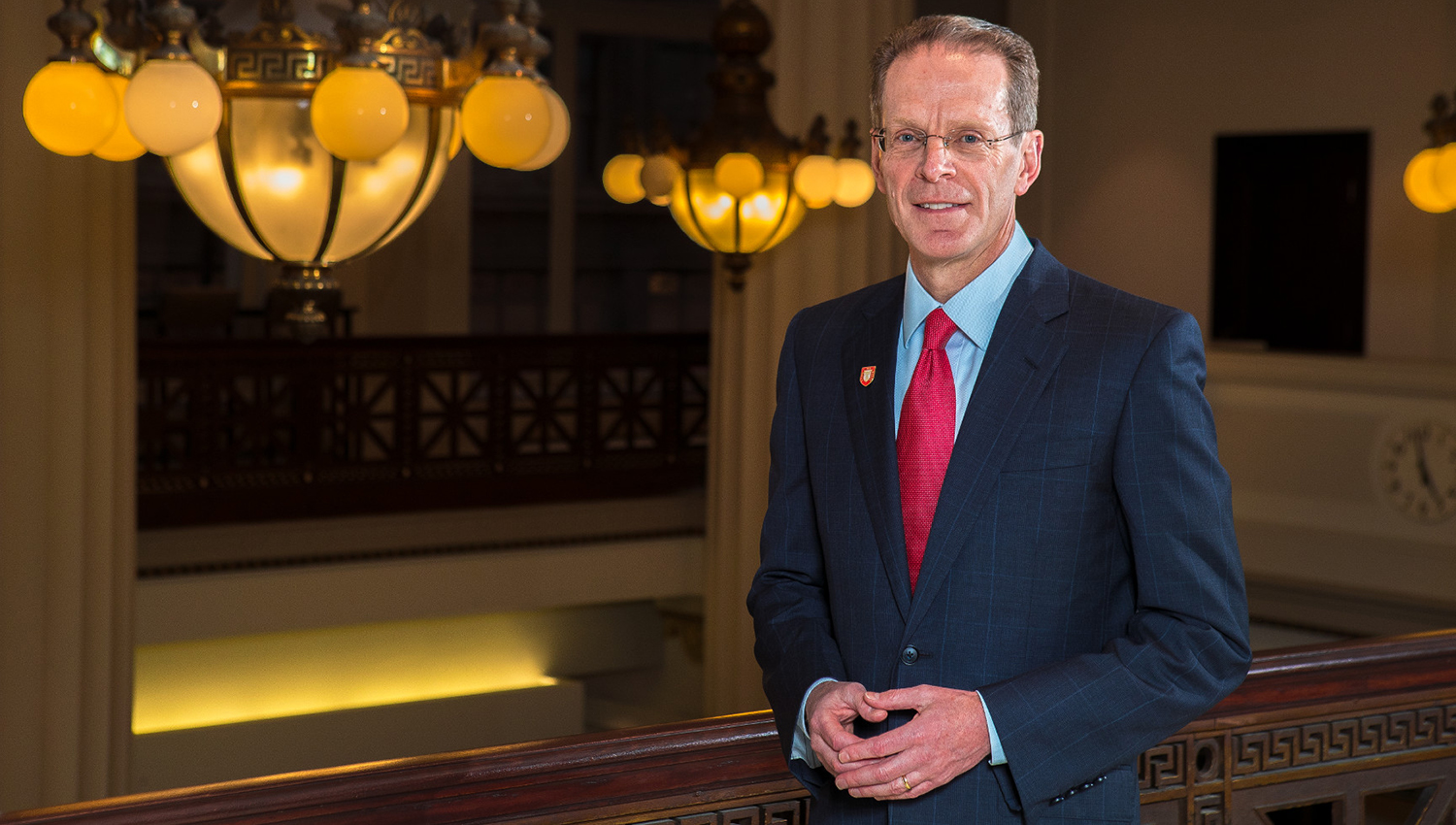 Ball State's first-year president, Geoffrey S. Mearns, walks a narrow path when it comes to talking about the university taking over Muncie schools. The university has resisted labeling the idea a takeover. Mearns tries to cast the decision at hand not as a choice between a local school board controlling the district or Ball State running it, but as a choice between the university operating Muncie Community Schools or the schools being run by an emergency manager.
"We are local, as opposed to an emergency manager, who is in it pursuant to a contract and may or may not be local," said Mearns, who joined Ball State in May after five years as president at Northern Kentucky University. "Another fundamental difference is we have a long-term interest that the emergency manager doesn't."
Ball State's fortunes are intertwined with Muncie's, Mearns argues. As a public university, Ball State also has an obligation to support its surrounding community.
Although the local schools are not in academic distress at the moment, Mearns said, academics will deteriorate if the school district's financial struggles continue indefinitely. If such a paradigm plays out, struggling schools would hurt the local economy as employers struggle to attract talent. Ball State would feel the pain, too, if faculty members choose to live in another district so their children can be closer to strong schools -- or if employees decide not to come to the university at all.
Nonetheless, the legislation would keep certain firewalls between Ball State and Muncie Community Schools. The two entities would be legally and financially independent. The university would not be managing the schools in the way it manages two other schools it directly runs, the K-12 Burris Laboratory School and a residential high school for gifted juniors and seniors called the Indiana Academy for Science, Mathematics, and Humanities.
Instead, Ball State would appoint a seven-member board that would in turn be charged with running the school district. Five of those members would be nominated by the university's president and appointed by Ball State's governor-appointed trustees. The president would also appoint one board member from a list of three people nominated by Muncie's city council. And the president would appoint the final member from a list of three people nominated by the mayor of Muncie.
The particulars of the appointments have changed as the bill worked its way through the legislative process and lawmakers raised concerns about a potential lack of local voices running the school district. Many pointed out that board members would not have to live within the district.
In the latest version of the bill, at least two of the five board members appointed by trustees would have to live within the Muncie Community School Corporation district. So would the two people appointed by the president. Starting in 2022, the presidential appointments would be replaced with two board members elected from within the school corporation boundaries on an at-large basis.
Appointments should "strive to" reflect the "geographical and socioeconomic composition" of the district, the proposed law says. Current school board members would also become members of an advisory board with no governing power existing until their terms expire.
If the legislation passes, Ball State trustees would still have to vote to assume control of the school district. It is too early to say who might be appointed to the board afterward, Mearns said.
"I've received some suggestions, some self-nominations and some nominations of others," he said. "If the bill passes and if our board accepts this responsibility, we will develop a process by which we will consult with the community to receive nominations and evaluate those nominations."
If the university doesn't know whom it would have running the schools, it's worth asking why administrators think they can change the schools' trajectory. In response, Mearns and faculty members in Ball State's Teachers College say the university is already deeply involved in local classrooms. If Ball State can scale existing programs or start new ones, it can build an innovative academic environment to attract students.
And attracting students is of the utmost importance in Indiana, where local taxes go toward capital and transportation costs but the state pays school districts for operating costs on a per-student basis. Indiana pays districts an average of $6,500 per student. But students can choose to attend public charter schools, and the state also pays for vouchers for private schools. Perhaps most critically for Muncie, students can also choose to attend other public school corporations in the state. Between 2005 and 2015, Muncie Community Schools' enrollment fell by 26.1 percent. About half of that drop was students choosing to attend other local public schools, according to a 2017 report by Ball State's Center for Business and Economic Research. University administrators say neighboring school districts send buses into Muncie to pick up students.
In other words, optimists at the university hope their involvement stops a death spiral at Muncie's public schools and turns them into an in-demand destination. Doing so would bring students, money and, hopefully, the ability to climb out of decades of decline.
"The thinking is that this presents an opportunity to design some innovative programming in the district that would attract families and potentially increase the extent to which faculty at Ball State are more likely to live in the community, which is a significant population," said Eva Zygmunt, a professor of elementary education at Ball State.
Zygmunt and others can point to the university's heavy existing involvement with Muncie Community Schools. In 2016-17, 688 Ball State students volunteered a total of 11,300 hours for agencies serving the schools. Over three years, Ball State has placed a total of 159 student teachers there.

Pat Clark is a professor who chairs Ball State's Department of Elementary Education. She is also on the Board of Directors for BY5, a nonprofit organization focused on improving opportunities for early childhood development in Muncie and its surrounding county. She would like to see Ball State facilitate early childhood programs after it is in control of Muncie schools. She also said parents have voiced interest in starting a Montessori school.
Clark and others repeat, again and again, that Muncie Schools are not failing academically.
"We're not thinking we're coming in to save the Muncie school district academically," Clark said. "We're coming in because we already have a strong relationship with the Muncie schools, and we're hoping this opportunity can garner resources for us to work together to come up with programs that will attract families."
The state is dangling some additional resources for Muncie's public schools if Ball State agrees to assume responsibility for them. Indiana would essentially take the amount it could have spent paying a private company to be the district's emergency manager and send it to the district. Such a payment could total as much as $11.4 million over three years, according to state estimates. The state would also pave the way for making an interest-free loan to the Muncie Community Schools Corporation that would essentially backstop the misappropriated 2014 bond.
Questions at Hearings
Critics of the proposed takeover tend to say they aren't condemning Ball State. Still, the legislation has plenty of detractors. The two issues of local control and unions have emerged as sticking points in particular.
Those issues played central roles as a state Senate Appropriations Committee debated the bill recently. Union leaders and Democratic senators hammered the legislation for not requiring Ball State to recognize collective bargaining rights, effectively meaning the university would be able to choose whether or not to recognize the local teachers' union.
To some, that represents another in a series of blows against union rights in Indiana. Many policies seem to be removing the collective voice of teachers from the discussion about learning conditions for children, Gail Zeheralis, director of government relations for the Indiana State Teachers Association, told state senators in a committee hearing in February.
She argued teachers are an example of those who should not be disenfranchised. Muncie teachers have already sacrificed, agreeing to pay back health insurance premiums after it was learned that Muncie school administrators had been underbilling for those premiums, Zeheralis said.
Perhaps more pressing, Zeheralis asked what happens if Ball State takes over July 1 as proposed.
"Will the current Muncie teachers be retained?" she asked. "Will teachers work under a contract? Will teachers be licensed? Will teachers have a right to be represented by their union as every other public school teacher, including those in Gary, are provided? This bill became more than fiscal distress very quickly."
Muncie Teachers Association president Pat Kennedy told lawmakers that teachers were frightened, anxious, concerned and confused because the bill removed rights from 359 teachers, according to The Star Press.
Mearns has said teachers were not the cause of the problem in Muncie, but that they need to be part of the solution. Asked directly if Ball State will recognize the union, he said the university is prepared to work directly with any organization, including the teachers' association, if it is willing to work with the university "in partnership" to make decisions in the interest of children. Ball State's faculty members are not unionized, but the university does have 699 unionized staff members.
Senator Tim Lanane, who represents Muncie, told the Senate committee his constituents are worried about the fact that the takeover is an experiment. He also worried about the loss of local control.
"We disenfranchise the people who are living within the community school district, because they're not going to vote to put these people on the board," Lanane told the senate committee. "And we do it on a permanent basis."
Republican senator Liz Brown dismissed concerns over a loss of local control.
"Muncie school system, to the best of my knowledge, has operated under an elected school board," she said. "And, clearly, they couldn't get the job done. So people had representation, and the school district was not going in the right direction."
In another hearing March 1, Brown said she would love to put a timeline on when Ball State control over the schools would end but is unable to do so.
"Looking at the chronology of the Muncie school district, this cesspool didn't happen overnight," she said. "And it's not going to be righted any time soon."
That drew a rebuke from Senator Karen Tallian, a Democrat, who said almost everyone in charge of Muncie schools has been replaced since improprieties were found. The emergency manager currently in place seems to think the district has turned around, Tallian said.
"The cesspool language is a little over the top," Tallian said. "I think that's an insult."
The bill passed the Committee on Appropriations on a 9-to-4 party-line vote. It passed the full Senate Tuesday and is now likely to go to a conference committee to iron out differences between House and Senate versions. Ball State expects it to receive final votes by March 14.
Support From School Board
A majority of Muncie's current school board -- four of five members, according to supporters -- are in favor of handing over control of the schools to Ball State. Three of the board members confirmed their support to Inside Higher Ed, and a fourth confirmed his opposition.
Board members who support the move hope Ball State can turn the page at a district saddled with historical missteps and difficulty moving beyond memories of its past size and strength. Some say the board has no control under the current setup with an emergency manager, so a Ball State takeover would be a positive change. A few supporters voiced reservations about local control, saying members of the university-appointed board should have to live within the Muncie school district.
Over all, school board members who back the takeover see it in an aspirational light. It represents a broad range of their hopes and dreams for Muncie schools.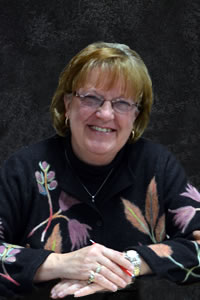 Initially, the board's reaction was that a Ball State takeover was an overreach, said Debbie Feick, who is in her sixth year on the board and is its president.
The board could argue Muncie has taken steps to rightsize and correct its finances. The district has worked to untangle several bookkeeping issues and taken action to cut costs: it has turned to private vendors, redone its busing deal and closed schools. Three elementary schools were closed in 2017, and the number of teaching, administrative and staff positions was cut. The district has sold several schools, including one to Ball State.
But when board members looked around the state capitol, they saw lobbyists for teachers and superintendents talking about the proposal. None were representing families and children, Feick said.
"Given our mission as a board and the fact that there were so many hot-button issues surrounding all of this, we thought maybe our best role was to advocate for our kids and families," she said. "If we look exclusively at opportunities for our students, we are better together with Ball State."
Students will have new opportunities and teachers will have new chances for professional development under Ball State's leadership, said Rob Keisling, the newest board member, who was appointed to fill a vacancy that opened in January.
"Ball State has, literally, the ability to look at someone from age 3 to postgraduate," Keisling said. "What could be done in terms of educational program from early childhood all the way to postgraduate and everywhere in between could really be transformative."
Muncie schools have been locked into a pattern of deficit spending since 2007, he said. The only year they did not post a deficit budget since then was 2008, when federal stimulus spending flowed into the district.
Board member Kathy J. Carey said in an email that the current emergency manager plans to cut programs, but she thinks Ball State will have the ability to keep those programs running and even enhance them. She believes Ball State will be able to improve the district in ways the current board was unable to.
"I have said in recent weeks that as long as our children and their families reap the benefits from this change, I am willing to sacrifice my board seat," Carey said.
The question is whether it is Carey's seat to sacrifice. Are the board seats the property of individual elected officials, or do they represent the collective rights of the people who live in Muncie?
Currently, it's a moot point, because the Muncie school board can't vote to hand over its authority. The state law that would allow the Ball State takeover was written by legislators who do not live in the Muncie community, argues Jason Donati, the school board member who does not support the takeover.
Although Donati says he is willing to step aside to allow Muncie schools to focus on what's best for students, he is deeply troubled by the loss of local elected representatives having a say in its operations.
"I believe in democracy," he said. "I believe in people's ability to elect their representation. I look at what is happening as disenfranchising our community."
Donati raises other concerns: Ball State will be appointing a board with taxing power, he points out. Some members of the board could theoretically be individuals who do not live in Muncie, meaning appointed officials from out of the area will have control over local taxes. While the school district already levies taxes at a rate capped by state law, that fact doesn't change the principle to which Donati is objecting.
Others have raised another issue related to Ball State and property taxes. The university is a tax-exempt entity. If it runs Muncie schools, it will be in the awkward position of taking property off the tax rolls any time it buys a new building -- and cutting into Muncie schools' revenue in the process.
Donati is a parent of two children in Muncie Community Schools, and he worries Ball State will be handed the school district before it has a plan for managing it. The state legislation only calls for the university-appointed board to have a plan in place for long-term fiscal viability and "academic innovation" by 2020 -- two years in the future. He also questions the idea of not securing collective bargaining for teachers.
"We could lose a lot of teachers," Donati said. "I hear from a lot of teachers saying, 'That's the last straw. Why would I continue in an experiment like this?'"
Boston University's Experience
While there is very little history of universities running entire school systems in the United States, one past example stands out as comparable. Boston University ran schools in the nearby blue-collar city of Chelsea for two decades ending in June 2008.
News coverage when the arrangement ended pointed to successes like improved facilities for Chelsea schools, higher graduation rates and additional academic offerings like Advanced Placement classes. But some test scores remained low, and less than 30 percent of high school graduates planned to attend a four-year college, The Boston Globe reported in 2008.
A key difference between the Boston University case and the setup proposed for Ball State is that the locally elected Chelsea School Committee reserved power to override Boston University on policy matters affecting the whole district. Residents could call their school committee members with worries, and those members could act in extreme circumstances. Also important is that Chelsea officials voted to give Boston University control of governance.
A similarity between the cases is that Boston University had a firewall between its finances and those of the school district. Nevertheless, Boston University officials ended up investing vast amounts of time and energy into the schools.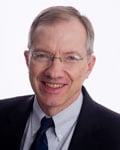 Doug Sears is vice president and chief of staff to the president at Boston University. He is also a former dean of the university's school of education and was for five years superintendent of the Chelsea Public Schools while they were under university administration. He was the fourth superintendent under Boston University's governance.
"There are some cautionary lessons," he said. "You have to know what you are getting into. You have to know, clearly, what your authority is, but you have to have a ton of respect for the community."
Sears shared several other takeaways that may be applicable to Ball State and Muncie. Perhaps the most eye-opening is the corruption he said he found in Chelsea. Facilities were misused, vendors were being shaken down and jobs were for sale, he said. Cleaning up the situation was not easy.
While Ball State may not find corruption in Muncie schools, the example goes to show how the university will need to be prepared to handle a wide range of entrenched problems.
What worked for Boston University? Sears cites successes improving financial practices, improving operating practices and building private fund-raising for the schools. Negotiating labor contracts in a way that was both professional and fiscally prudent was key, he said, as was creating alternative certification rules for administrators and teachers, which expanded the pool of candidates for important positions.
As for what didn't work, Sears warned against bringing in too many ideas too quickly in the early days of university control. Schools ended up flooded with conflicting philosophies and ideas, some of which sounded good in the ivory tower but weren't effective in practice. Importantly, teachers were caught in the middle of sometimes competing ideas.
Chelsea schools also found themselves under an extreme level of scrutiny, Sears said. Regulators took an intense interest in the situation. Time spent managing their visits cut into attempts to improve instruction.
Talking with Sears, it becomes clear the experience took a personal toll. Some on Boston University's campus still dislike him because he had to say no to idealistic professors who wanted to go into Chelsea schools, he said. He also chafes against what he sees as unfair coverage in the local press and has come away with a negative view of the labor model for public higher education. Boston University did not have a choice but to recognize unions. But Sears calls the labor model an obstacle to change.
To this day, Sears still says public sector unions are too entrenched. At the same time, he said trust with teachers improved over time as Boston University delivered improvements.
"We fundamentally upgraded all basic operations in Chelsea," Sears said. "A ton of what we did was basic operational stuff. The reason Chelsea got new buildings is Boston University. Even though technically people will say it's a state project, we did the initial study, we helped with the politics and legislative work and, frankly, the local PR campaign."
The experience seems to stand as both an example of what can be achieved and a warning of the bruises that can be inflicted when a university runs a school district.
"My biggest cautionary tale is that a lot of ideas in higher ed right now just aren't very good," Sears said. "I'm very proud of what we did. I think we did not get the credit for it."
Where Does That Leave Ball State?
It's not clear anyone at Ball State has had a chance to fully internalize lessons from Boston University. In the telling of Feick, the Muncie school board president, the state initially asked Ball State to take over as emergency manager. The university said no but ultimately endorsed a plan to appoint a board and keep the two entities separate. Ball State points to a meeting just a few months ago, in December, as the start of the idea. At that meeting, the leader of Indiana's Distressed Unit Appeal Board asked community partners including Ball State for ideas about how to help the schools.
Some signs point to Ball State treading carefully. The interim dean of the university's teachers' college, Roy Weaver, believes its first step should be to reach out to principals and teachers in Muncie.
"We envision an opportunity with each of the schools to sit down with some of our folks, some of their folks, and just get to learn or understand what's happening there," he said. "The vision is to just smash any barriers between the community, the schools and the university."
Education experts wonder if the situation is set up for disappointment, however. Kate Rousmaniere is a professor at Miami University in Ohio, where she teaches in the department of educational leadership. She has published several books on the history of American education, is also a former high school social studies teacher and is the mayor of the city of Oxford, where Miami University is located, all of which gives her a unique insight into the convergence of university, schools and local politics.
She was surprised at the idea of the Ball State takeover.
"My first reaction is I can't believe the university would want to take this on," she said. "That's a big venture."
Professors and staff members typically think of universities first and foremost, Rousmaniere said. They aren't as experienced with thinking in depth about city regulations, state laws and local politics that impact public school districts. If anyone can navigate the waters successfully, Rousmaniere said, it's probably those with experience training teachers. She still sees many potential challenges.
Ken Saltman, a professor specializing in education policy and politics at the University of Massachusetts Dartmouth, said Indiana state policy appears to have engineered a failure in schools like Muncie. Funding restrictions and promoting charter schools set the stage for Muncie schools to be defunded, he said.
"There's a really big question about why creating an arrangement that defunds the schools and incentivizes flight from the schools -- which is a series of economic decisions -- why does that justify a radical political governance action?" he asked. "In a way, I would tend to look at this as part of a broader effort to privatize and dismantle public education."
It is a leap to think a university can run a K-12 school system because of its experience educating college students or students in a laboratory school, Saltman said.
Ball State's experience, from laboratory schools to university classes, is largely in serving students that exhibit some ability and interest in education. Running a public school is a different beast. Administrators don't have the choice to only admit certain students.
"In general, I'm not too enthusiastic about the evidence I see with these kinds of arrangements," said Christopher Lubienski, a professor at Indiana University who researches the intersection of public and private interests in education. "It's a very different animal. But they have people who study this and should hopefully know what strategy is going to be effective."
Ball State's president, Mearns, does acknowledge that some will see Ball State assuming control of Muncie Community Schools as a development in ongoing political battles over public schools. His response: the university is acting in the best interest of the children of Muncie.
"We're not trying to establish either a statewide model or a nationwide model," he said. "What we're attempting to do is address a significant, profound challenge in Muncie and bring together the experience and expertise of our campus."
Mearns maintained that Ball State isn't taking legal or financial risk if it assumes control of Muncie schools. It is taking reputational risk, though.
"I don't think this will fail, but if it does, it could be a drag on the university's reputation," he said. "But I believe that there is a risk of doing nothing."