St. Thomas in Florida forces out CFO who was on gun company's board as renewed focus on firearm investments has colleges quietly checking their portfolios.
A revitalized movement pressuring colleges to distance themselves from firearms manufacturers scored a significant victory Tuesday when a high-ranking administrator left St. Thomas University in Florida amid intense pressure over her new seat on a gun company's board of directors.
Anita Britt, the chief financial and administrative officer at St. Thomas University in Miami Gardens, chose to step down from her CFO position in order to remain on the board of American Outdoor Brands, which is the former Smith & Wesson Holding Corp. Britt had been a St. Thomas trustee and co-chaired the advisory board for its school of business for five years before being named CFO this January. She then sparked heated public debate by accepting a position on the American Outdoor Brands board in February.
University officials at first backed Britt after her new role on the gun maker's board came to light this month. But they changed their opinion this week, when the institution's president, Monsignor Franklyn M. Casale, told Britt she needed to choose between her role at the company and St. Thomas.
She resigned from the university.
Her resignation came on the eve of a national walkout of high school and college students planned for today to protest gun violence. It also comes as some money managers report that their college and university clients are quietly exploring ways to pull money out of firearm manufacturers' stocks after last month's deadly school shooting in Parkland, Fla. -- and as some faculty members are advocating against investing in guns.
The developments represent renewed interest in a branch of the divestiture movement that had lost momentum in recent years as calls for colleges to pull their endowments and retirement funds from gun manufacturers faded in comparison to more successful efforts to force them to divest from fossil fuel companies. Many colleges remain silent on where their money is invested, however, and it's still too soon to say whether the revitalized movement will have any more success than previous firearm divestment efforts that lost steam after mass killings in 2015 and 2012.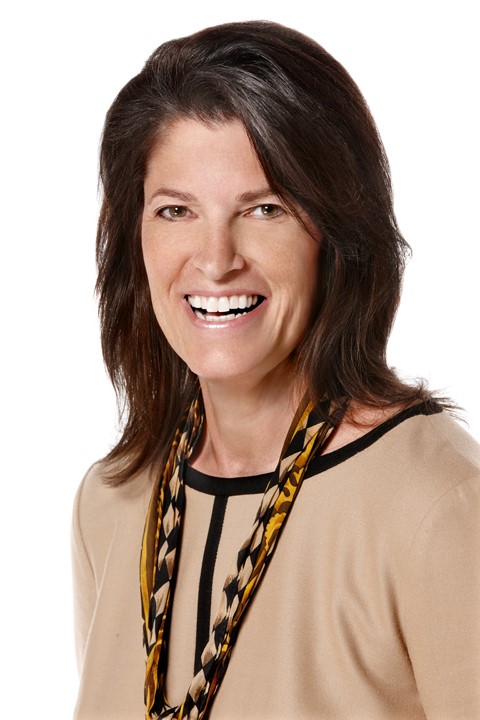 St. Thomas found itself one of the flashpoints in the anti-gun movement last week after the Miami New Times reported Britt had been appointed a director of American Outdoor Brands and that an online petition was asking her to resign from the company. American Outdoor Brands allegedly manufactured the AR-15 that Parkland shooter Nikolas Cruz used, according to the New Times. The petition gathered hundreds of signatures.
At first, Britt's job at the university appeared safe. A Friday letter from St. Thomas's president, Monsignor Casale, said the university has a policy aligning with one adopted by the U.S. Conference of Catholic Bishops, "calling for reasonable approaches to gun violence." American Outdoor Brands, he wrote, "supports the development of effective solutions to make our communities safer while protecting the rights of the law-abiding firearm owner." He also pointed to a statement from the company saying it "shares the nation's grief" over the Parkland shooting.
Britt would be staying at the university, Monsignor Casale wrote.
"Ms. Britt's position with American Outdoor Brands provides her the opportunity to participate in helping the company achieve its objectives of making our communities safer," he wrote. "Her role with the company does not conflict with her responsibilities here at St. Thomas. Ms. Britt's contributions to our organization are noteworthy, and we look forward to her continued participation in our leadership."
The public pressure continued to mount. A columnist wrote in the Miami Herald that Britt's commitments to both a Roman Catholic institution and a gun manufacturer should have raised eyebrows and that Monsignor Casale was condoning the affiliation with a list of National Rifle Association talking points. The university's faculty were also holding votes of disagreement with administrators.
Monsignor Casale reversed course.
"After my statement of this past Friday, it has become clear that many of the sensible and reasonable solutions to this gun epidemic, which have been discussed previously, were becoming less and less clear," he said in a statement issued Tuesday afternoon. "Accordingly, yesterday I advised Ms. Britt that she needed to make a choice of either resigning her role on American Outdoor Brands, or her role as CFO at St. Thomas University, but that she could not continue on both. Ms. Britt informed me this afternoon that she has decided to resign her position at St. Thomas University. I have accepted Ms. Britt's resignation as CFO of St. Thomas University."
St. Thomas did not disclose Britt's salary, but the university's last CFO made about $250,000 from the university and related organizations, according to its latest publicly available federal tax form, for the year ending in June 2016.
When American Outdoor Brands announced Britt's appointment as a company director, it disclosed that she was granted 9,514 shares of restricted stock units vesting monthly, to be delivered in February 2019. If the stock were to continue trading in its recent range -- about $10.60 per share -- those shares would be worth approximately $100,800. The company also pays directors $70,000 retainers. Britt is in line for another $8,000 because she was expected to serve on the company board's audit committee.
Whether colleges are taking action on divesting from firearm stocks is far less apparent than St. Thomas's staffing move. A college has yet to step up and publicly proclaim a gun divestiture after the Parkland shooting. Most of the country's wealthiest schools remain loath to discuss their investments. Some colleges have even continued to honor agreements with donors who hold positions at the highest level of the National Rifle Association.
Nonetheless, anecdotal reports from money managers indicate colleges are inquiring about ways to divest from firearms. Interest in divestment has spiked in recent weeks, according to Debashis Chowdhury, president at Canterbury Consulting, an investment advising firm managing about $18 billion of assets for endowments, foundations, health care organizations and families.
Donors and parents were asking colleges about their exposure to gun makers or their policy on investing in them, Chowdhury said. Colleges in turn started inquiring with Canterbury. They were also asking about other companies, such as retailers, that profit from gun sales.
The foundation and endowment leaders appear to have grown more serious about socially responsible investing and environmental, social and governance criteria, Chowdhury said. They were more prepared to start asking questions after the Parkland shooting.
"The reaction led to a call for, at a minimum, greater awareness and, at maximum, action," Chowdhury said.
It's not necessarily easy for endowments or retirement funds to eliminate exposure to firearm stocks, however. Those stocks are often included in in-demand funds like index funds that represent broad sections of the market. Administrators who make decisions for endowments and retirement plans need to act as fiduciaries seeking the best returns possible, and index funds can be a key part of that.
As a result, many dismiss divestment campaigns or claim they are financially irresponsible. But there is a growing backlash from advocates who say avoiding companies that have negative social or environmental impacts is a good strategy for maximizing returns over the long run. Plus, it has become easier for investment managers to screen for exposure to potentially undesirable holdings in recent years, as new data and screening tools hit the market, Chowdhury said.
Debate also continues over whether divestment movements actually have an impact on companies when other investors are willing to scoop up stocks that are being sold without regard for a company's social impact. Under that line of reasoning, large funds would have more influence if they tried to use their shareholder voting rights to influence company boards' policies.
Some large money managers have started publicly grappling with their role in corporate behavior. New York-based BlackRock -- which last year made headlines when it ramped up its college business by winning Arizona State's $600 million endowment -- posted a lengthy statement in March saying it offers clients products that exclude firearms manufacturers and is also engaging with gun manufacturers and retailers about their business policies.
A recent letter by BlackRock CEO Larry Fink also nodded to a broad move questioning how the private sector addresses social changes.
"Society is demanding that companies, both public and private, serve a social purpose," he wrote. "To prosper over time, every company must not only deliver financial performance, but also show how it makes a positive contribution to society. Companies must benefit all of their stakeholders, including shareholders, employees, customers, and the communities in which they operate."
Critics allege institutions aren't moving quickly enough. Some of the largest money managers, like TIAA and Vanguard, have been targets of online petitions.
One petition started by a college professor calls for TIAA to "divest completely from military-style weapon manufacturers." As of Tuesday, it had slightly more than 4,000 signatures toward a goal of 5,000. Rebecca Dyer, an associate professor of English at the Rose-Hulman Institute of Technology in Terre Haute, Ind., started it.
Dyer wants to distance herself and her retirement fund from weapons manufacturers, she said. At the same time, she knows one person's investment decisions aren't enough to influence corporate policy.
Group pressure is needed to generate any change, Dyer said. She's been following the issue of guns on campus and university-backed funds investing in weapons manufacturers since the shooting at Sandy Hook Elementary School in 2012. So she's watched other gun-divestiture movements surge and fade away.
"People will not let this one slide," she said. "So I really felt we should take advantage of this moment and not let people forget again until the next mass shooting."
TIAA has numerous accounts for clients who prefer to minimize exposure to firearms manufacturers, according to an email from a spokesman. It offers funds and accounts applying environmental, social and governance criteria in selecting securities and that "do not include companies that manufacture firearms as their primary source of revenue," he said.
Most Vanguard funds do not include firearm stocks, according to a spokeswoman. Out of 388 funds, 359 do not directly invest in the top three gun manufacturers -- Vista Outdoor, American Outdoor Brands and Sturm Ruger. Most that do are index products that attempt to track benchmarks set by independent third parties.
A "small handful" of college and university clients asked Vanguard about divesting, the spokeswoman said. The company has yet to notice any changes in asset allocation as a result of those inquiries, though.
The history of firearms divestment is mixed at colleges and universities. The University of California fund sold gun stocks after the 2012 Sandy Hook school shooting in Connecticut. The system currently does not have any investments in firearms or firearm distribution, according to a spokeswoman.
On the other hand, Boston University's board decided in 2015 not to divest from civilian firearms manufacturers. The idea had been germinating since the Sandy Hook shooting and was eventually recommended by a board Advisory Committee on Socially Responsible Investing. But the full Board of Trustees was unable to reach a strong consensus, and its 14-member executive committee opted not to divest.
When the university divests from a company or type of company, it risks undermining its goal of creating an academic environment of free inquiry, wrote the board's chair at the time, Robert Knox -- who is a senior managing director at Cornerstone Equity Investors in Stamford, Conn. Divestment actions should only take place in circumstances where social harms caused by companies are clearly unacceptable and where the benefits of divesting outweigh the potential consequences, he wrote.
The decision prompted some students to launch the BU Campaign to Divest from Firearms. But the campaign was not able to enough gain traction to succeed.
"They really kind of closed the books on the issue and were not especially interested in opening up new conversations," said Lindsay Fuori, one of the students who was active in the divestment campaign, who is now a senior at the university.
Boston University has no direct investments in civilian firearm manufacturers, a spokeswoman said. Its Advisory Committee on Socially Responsible Investing has not discussed any new proposals on firearm divestment.
Divestment campaigns are difficult because the students who often drive them are inexperienced at lobbying and don't always know their way around the complex web of administrators and decision makers at colleges, Fuori said.
"At the end of the day, people who are fighting are students," Fuori said. "It takes a significant organization to build up that movement so there are enough people to carry it out. That has a lot to do with why there are so many movements that have fizzled out."
The BU campaign had difficulty getting information about whether the university invested in firearms manufacturers. Such reluctance to share details is common.
Inside Higher Ed queried institutions with the country's 15 largest endowments Tuesday, asking whether they have had discussions about divesting from gun manufacturers and requesting information on any holdings they have in companies that make firearms. Of those responding, most said they do not comment on individual investments.
Only Northwestern University, Texas A&M University, the University of California system and the University of Michigan indicated they do not have investments in firearm manufacturers.
Endowments generally stick to blanket policies restricting information on their holdings, Bloomberg reported Feb. 28 after contacting 42 universities. The University of Texas Investment Management Co. has a policy banning investments advancing "social or political purposes," but its endowment office did not say whether it held gun-related investments, Bloomberg noted.
Still, those who have watched previous campaigns dry up say there is reason to wonder if this time will be different. Many smaller groups have combined into larger groups, Fuori said.
"These little grassroots organizations are people realizing in their communities that this is an issue," she said. "It takes time for them to understand how to approach that issue."
You may also be interested in...
Today's News from Inside Higher Ed
Inside Higher Ed's Quick Takes