Academic Tournament Bracket, 2018 (Women's Edition)
Who would win the NCAA Division I women's basketball championship if academics mattered the most? 
The world is ballistic for the National Collegiate Athletic Association's Division I men's basketball at the moment (both for March Madness and the ever-growing FBI investigation into an alleged bribery scandal) but here, we strive for equal opportunity.
In that spirit, here's the women's edition of our annual tradition -- the Academic Performance Tournament, where the outcome of each game is determined not by athletic prowess but by academic skill.
We measure by the NCAA academic progress rate (an imperfect metric, to be sure). In the event of a tie, we look at the graduation success rate, also determined by the NCAA, which gauges the portion of athletes who graduate within six years.
Our usual final tiebreaker is the federal graduation rate, which differs from the NCAA's in that it can't really track transfers.
But this year, in a surprise twist, our final two competitors were identical in all of the above metrics, and so we looked at the overall graduation success rate among all sports for the institutions. Who came out on top? Take a gander. Click here for a high-resolution version of the women's tournament bracket.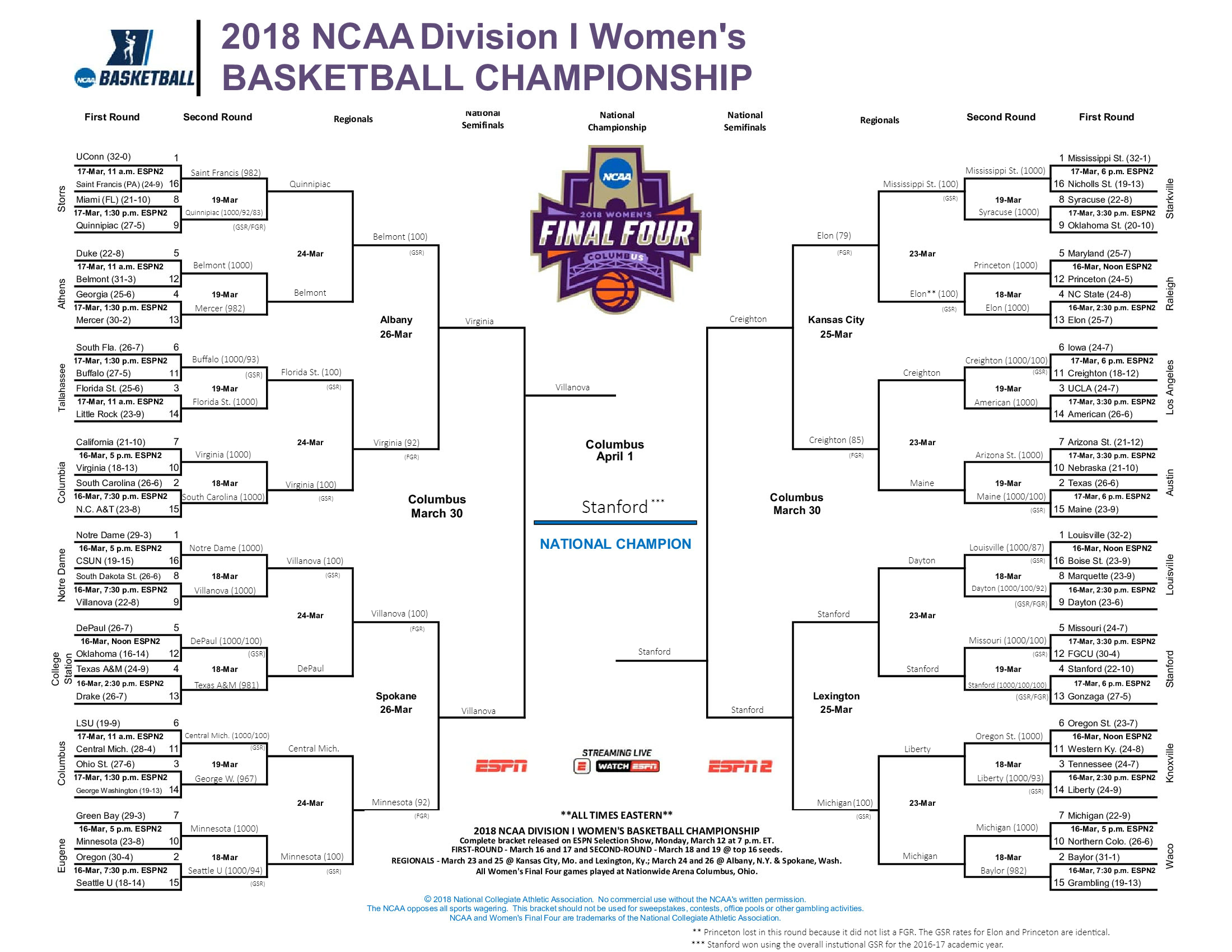 Here are the men's games, which were published Monday.
Follow me on Twitter @jbeowulf for news on college athletics and student life.
You may also be interested in...
Today's News from Inside Higher Ed
Inside Higher Ed's Quick Takes