You have /5 articles left.
Sign up for a free account or log in.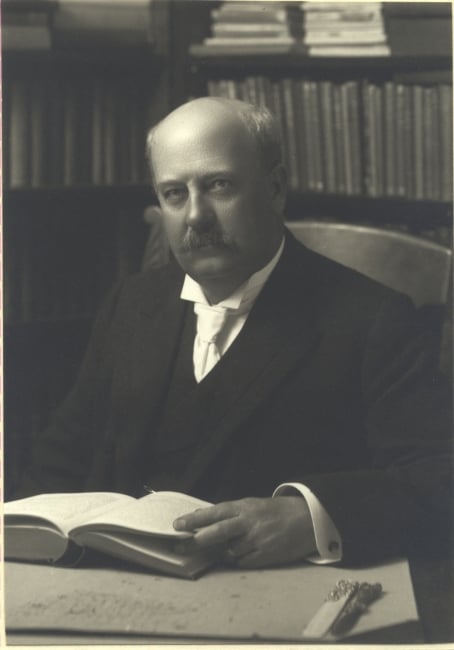 As William F. Slocum left the presidency of Colorado College a century ago, he was awarded an honorary degree. Two buildings were later named for him, in recognition of the nearly 30 years he served as president, years in which he is widely credited with saving the college from financial distress and making it sustainable.
What wasn't revealed publicly in 1917 was that the board had pressured him to leave after an investigation -- unusual for the time -- produced detailed accounts from numerous women about how he had harassed and in some cases assaulted them. Those investigations came to light last year when Jessy Randall, the college's archivist, found the surviving documents from the era and shared them with others on campus. She had been looking into this history for some time, but made the effort a priority after the Me Too movement drew attention to powerful men using their authority to abuse women.
A blog post she wrote on a non-college website, "Colorado College's Own Harvey Weinstein," introduces selections from her findings. The documents are extraordinary in that women -- in an era when they might well not have been believed -- outlined what Slocum did to them. So many eventually came forward that the college investigated and then forced him out. The testimonies show how trapped and humiliated the women felt, and how Slocum attacked women who were employees or had other ties to the college.
One employee said at the time, "To feel that I have not only been insulted once, but many times, has been a thing which I have had to live with mentally. I have had to put up with 'handling,' insinuating looks and insidious familiarities, in many of the private interviews which I have had with him, in obeying his wanting 'to see me for a few minutes.' I am unable to express the looks which have left me boiling with a sense of shame and disgrace. The constant need of having his hand on your body, feeling it, are things a woman cannot mistake. A constant desire to always bring the physical side in is always present …
"Another illustration … at the end of a normal conversation, when he asked me if I was engaged, I answered 'No,' and like a flash the lights were turned off, and before I was aware of what was happening, I was seized in his arms, and he said, 'You have got to kiss me.' The lights were turned off another time, but the second time I was prepared … I have been talked to 'cold-heartedness,' which was purely in a physical way."
This week, the college announced that its current president, Jill Tiefenthaler, conducted an investigation based on the archivist's findings and presented the results to the board.
"Based upon its review of the matter, the board finds that there is overwhelming and uncontroverted evidence that Slocum engaged in instances of sexual misconduct and egregious sexual assault while he was president of the college. Such behavior was reprehensible and is in direct conflict with the mission and values of Colorado College," a college statement said. "Accordingly, the board decided unanimously to rescind the honorary degree bestowed on him in 1917 and has ordered the immediate removal of his name from the residence hall and commons building on the corner of Nevada and Cache la Poudre."
At the same time, the statement said that the college needed to further study other ways Slocum's role at the college is honored at the college.
"Because Slocum also accomplished important and necessary achievements for the college during his tenure, for which he had been recognized as one of our greatest presidents, the board has asked President Tiefenthaler to form a committee of students, faculty, staff, and trustees to recommend ways to represent his full legacy on campus. This should include considering the appropriate placement of his portrait that currently hangs in Palmer Hall. Consistent with our mission and values, the college should neither ignore his accomplishments nor his disturbing flaws," the statement said.
"The board has taken these actions because sexual assault and sexual harassment are unacceptable today, and were unacceptable in Slocum's time. Such behavior is in direct conflict with CC's mission and values, and must neither be tolerated nor overlooked."