You have /5 articles left.
Sign up for a free account or log in.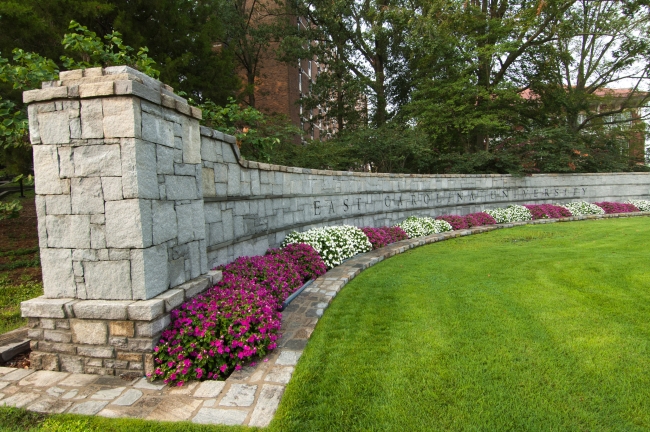 The University of North Carolina System Board of Governors named Cecil Staton the next chancellor of East Carolina University in April 2016. Less than two years later, the executive search firm hired to recruit Staton refunded $110,000 in professional fees from the search.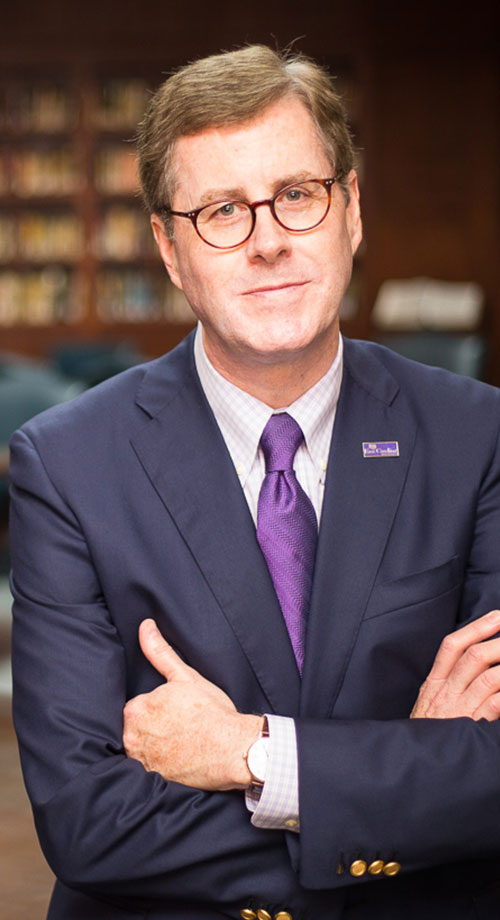 University system leaders blocked the search firm, Witt/Kieffer, from any of their future business. At issue was "inaccurate salary information for Staton's previous posts in Georgia," according to a report in Business North Carolina citing three people familiar with the situation.
The incident offers insight into the incentives and pressures swirling within the often-expensive world of recruiting executive-level leaders in higher education. Firms are frequently paid based on the starting earnings of the candidates they find, and they can be asked to become involved in negotiations between candidate and college. As a result, search firms can quickly find themselves navigating ethically murky waters between the universities that pay their bills, the candidates they recruit and their own self-interest.
Witt/Kieffer was paid a flat rate for the search, according to a North Carolina system spokesman. But it's not clear whether other incentives were at play in the rift developing between the search firm and the university system. Leaders have not commented directly on the cause of the split, and the North Carolina system was unable to provide a copy of the East Carolina chancellor search contract after being asked on Friday.
"Witt/Kieffer has enjoyed a long-standing relationship with the University of North Carolina system and is committed to providing the highest quality of executive search services and meeting our client expectations," the search firm said in a statement. "We do not comment on individual client activities."
The firm's services "did not meet the expectations of the University of North Carolina System," according to a Feb. 2 letter signed by Andrew Chastain, Witt/Kieffer president and CEO. The letter, sent to North Carolina system president Margaret Spellings, went on to say the system's "concerns and suggestions" had been shared with firm leadership and would be incorporated into training. It also promised to meet expectations for searches currently under way at the system that it will complete.
"Enclosed is a check in the amount of $110,000 which is equal to the professional fees associated with the engagement," Chastain wrote. "I regret that the situation was not addressed sooner and directly."
Spellings outlined the situation in a Feb. 28 letter to the system Board of Governors.
"Based on conversations with this board, there was clear agreement that WK's performance on this search did not meet our expectations in terms of communications with the search consultant -- having nothing to do at all with ECU's chancellor or the other candidates in the search," Spellings wrote. "Given this, we issued a directive to our constituent institutions on January 25, 2018, that barred any new search business with WK."
The system is drawing up recommendations for changing its chancellor search procedures, Spellings wrote. The system still has five searches active with Witt/Kieffer, according to online listings.
Staton was hired with an annual salary of $450,000, according to Business North Carolina. His annual pay in his last position, when he was interim president at Valdosta State University in Georgia, was less than $300,000. Just three years ago, he was paid $165,000, according to Georgia records. He was also a Republican state senator in Georgia for a decade ending in 2014 and started businesses.
His predecessor as East Carolina chancellor, Steve Ballard, made $385,000. That includes a $60,000 raise Ballard received in his 12th year at the university, his last.
The reported compensation raises the question of why the North Carolina system offered Staton so much money, and what information it was using when it did so. But without more information from the system or the search firm, that question remains unanswered.
Another senior East Carolina official has said Witt/Kieffer provided a good candidate pool and cautioned against condemning the firm based on a single mistake. But the official, Provost Ron Mitchelson, also said he had been unaware that there was an issue with the chancellor search.
"My knowledge is that search firms do not negotiate with candidates about salary and typically don't talk about money," Mitchelson told The Daily Reflector at the beginning of March. "The hiring supervisor -- the person who is going to make the hire -- typically negotiates the salary. I would assume the president [Spellings] would take some things into consideration, including the existing salary. But not the search committee. I might be wrong, but I doubt anybody here knew of his existing salary or what it would take to get him hired."
That's not always the case, however. Search industry veterans say hiring authorities sometimes insist they become involved in negotiations. When that doesn't happen, they still have to work within the parameters of the salary range provided by an institution.
It can be an increasingly hard navigation to make these days because of a spate of new local and state laws barring employers from asking candidates about their salaries in their last jobs. Those laws, which have most notably been put in place in California and New York City, are intended to eliminate wage gaps between men and women.
All of that aside, it's easy to see how search firms could be tempted to maximize the salary of a candidate being hired -- many are paid based on the salary of the successful candidate.
About 30 percent of searches charge a contingency based on what the president or chancellor will actually earn in the first 12 months on the job, said Judith Wilde, chief operating officer and professor at the Schar School of Policy and Government at George Mason University, who has researched presidential contracts, salaries and searches.
Wilde analyzed contracts involving various firms involved in 61 public institutions' searches for president, provost and chancellor positions around the country in 2015-16. Instead of contingency fees based on salary, some searches charged a flat fee or by the hour.
"If a firm is working on contingency based on what the new hire is going to earn in the first year, it is of course to their benefit to help negotiate the highest base first-year salary possible," Wilde said.
Of course search firms can argue that their biggest incentive is to do good work and find the best candidates for jobs. Those candidates might very well draw high salaries if they have excellent qualifications or experience.
Even when search firms aren't paid a contingency based on salary, the potential for conflicts of interest still exists. About a quarter, 23 percent, of contracts said the search firm can or will be involved in negotiations, Wilde said. Only three of 61 contracts called for past employment verification, which is where past salary evaluations would likely fall. However, firms can say they will offer that service even if it is not called for contractually.
It is exceedingly uncommon for a search firm to return fees, Wilde said. She has heard of only one other case of a fee being returned, and it was not publicly reported.
​Staton has faced several controversies in his short time at East Carolina. The university told band members this fall that they would not be able to protest during the national anthem. The chancellor has been the target of criticism after the university purchased a new chancellor's house for $1.3 million, although the decision was in the hands of the university's foundation and trustees. Staton has also been questioned over the football team's poor performance, the university's relationship with its home of Greenville and his record as a Republican elected official.
Nonetheless, he has outlined ambitious plans for the 29,000-student East Carolina, saying it is going to be "America's next great national university." The university has pledged to increase its share of low-income and rural students, as well as its five-year graduation rate. Staton also wants to grow its medical school.