You have /5 articles left.
Sign up for a free account or log in.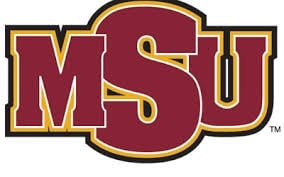 Students at Midwestern State University in Texas are fuming over administrators' response to campus sexual misconduct and a joke about sexual assault made by the dean of students.
At a forum on campus safety this week, Matthew Park, the associate vice president for student affairs and dean of students, welcomed the crowd of students and faculty members back from the recent spring break.
"Starting off with sexual misconduct," he said, "I hope that we don't see another increase in reports as a result of last week's activity," referring to spring break. He then laughed.
His comments were captured in a video that was posted by local news media and to Twitter.
Park until recently also handled the university's Title IX-related cases, but those duties were partially removed after his comments, said a university spokeswoman, Julie Gaynor. Administrators at Midwestern State, an institution of about 6,000 students, "wear many hats" because of its size, but it is now seeking a full-time director for Title IX cases, Gaynor said. Title IX of the Education Amendments of 1972 is the federal law that prohibits gender discrimination, requiring institutions to investigate allegations of rape and other sexual misconduct on college campuses.
Gaynor said Park's comments were not appropriate. She described a moment in the forum when an attendee asked Park if his joke was appropriate, and he immediately gave a "sincere apology," Gaynor said.
The local press, the Times Record News, documented that exchange. Park, according to the newspaper, said, "Thank you for calling me out because I know I'm not perfect as well. So thank you."
Park did not respond to a request for comment.
In part, the forum was organized in response to a digital campaign that emerged last month, #ComplicitMSU. An anonymous Twitter account with the same name was launched and has posted about the university's failings around sexual assault and retweeted others who have done the same.
In a six-minute YouTube clip created by #ComplicitMSU, a student says another male student has been allowed to remain on campus despite having at least five no-contact orders in place because of complaints against him.
Gaynor said she could not confirm those accusations.
In interviews, students and a professor said that the administration has handled the issue of sexual assault callously. And that was before the dean made a joke about sexual assault at a forum about sexual assault.
A professor, who asked for anonymity to be candid in criticizing university leaders, said he was baffled by administrators' lack of response on sexual assault. Other faculty members haven't discussed this issue much, the professor said, but students have started rallying and speaking up more.
Some students have feared talking about this more publicly because they fear retaliation by the administrators, the professor said.
"There's outright anger expressed by a majority of the students," he said. "They just felt otherworldly in a way. They want to know, why is this happening? Why do you not care, how can you not care about this issue?"
Ashlee Fandrich, a senior at Midwestern State, penned a lengthy blog post about the hashtag and the experiences she and her friends have had with preventing campus sexual assault.
Fandrich, on her blog, describes how a friend who was raped did not want to report because she felt the university would do little to help.
In an interview, Fandrich said she's attended the university for two years and only once remembers administrators publicizing any steps they took to reduce sexual assault. Now, she can't walk down a hallway without hearing about the problems plaguing the university and #ComplicitMSU.
She did not attend the forum, but said it was poorly advertised and scheduled at an inconvenient time of day -- 3 p.m. on a Monday, when many students would be in classes. Gaynor said a little more than 150 people attended the forum, a mixture of students, professors and staffers.
Fandrich said she would tell administrators to take people seriously when they say sexual assault is a problem on campus.
"I wish they would listen and try to take what their students are saying to them to heart," she said.
Jaylon Williams, secretary of the student government association and a resident assistant of three years, attended the forum and walked away feeling that "it was just for show."
Williams said residents of the university feel like nothing is accomplished on sexual harassment because incidents are reported to the resident assistants, who then tell administrators, with no results.
"Now they are scrambling to cover themselves to get things together," Williams said. "We have the processes in the place, we have the policies, it's just our administrators are not on top of anything."
Gaynor outlined new measures the university is creating following the forum. She said some of these steps were already in the works, but have been accelerated. The university alerted students to these changes Thursday.
Among some of the changes are:
Beginning Monday, students involved in sexual misconduct cases will be assigned a case manager, who will keep them up to date on the status of investigations and more.
A sexual assault response team has been created to help coordinate resources for survivors of sexual assault, with the involvement of both the health and counseling centers on campus.
A position dedicated to handling Title IX and the Clery Act (which requires colleges to report certain crimes to the federal government), with an intended hiring date of midsummer.
The university was "aware" of the problems related to sexual assault on campus, Gaynor said. But administrators did not know about "the emotion" behind these issues and how needed changes were. She said the forum was "eye-opening."
"This has been a difficult and unfortunate situation," she said. "My heart really hurts and so we are trying to respond as quickly as we can with the concerns."