You have /5 articles left.
Sign up for a free account or log in.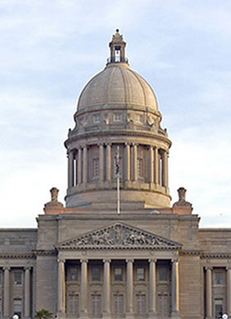 Kentucky could soon significantly curb tenure protections in public higher education.
A last-minute addition to the Senate version of the state's budget bill says that public universities could dismiss tenured faculty members due to program changes or eliminations, not just the traditional reasons related to serious misconduct or failure to perform their jobs, or an institution being on the verge of financial collapse. Similar legislation was floated earlier in the legislative session but was dropped. The return of the provision -- quite late in the legislative process -- has frustrated professors.
The House of Representatives has yet to take up the Senate version of the bill.
State Senator Chris McDaniel, a Republican, sponsored the budget provision. He told The Courier Journal that academic freedom is "still intact" because the provisions apply only to programs that are changed or eliminated. He also said that he had consulted with public university presidents and had their support, although he declined to name those with whom he talked.
The University of Kentucky released a statement indicating that it was not backing a change in tenure protections. "The university's governing regulations define a procedure for the removal of tenured and non-tenured faculty in a manner that provides the due process required by the Constitution. Our intent is to continue to abide by that regulatory framework," said the statement. The spokesman said that the university did not seek these changes. No university leaders to date have indicated that they spoke with McDaniel.
The Kentucky debate comes at a time when many faculty members say tenure rights are being weakened elsewhere. The University of Tennessee System, for example, is considering changes in posttenure review that faculty leaders say will essentially gut tenure.
And the planned elimination of 13 majors -- most of them in the humanities and social sciences -- at the University of Wisconsin at Stevens Point has become a rallying point for faculty members nationwide. They note that the cuts -- and the expected elimination of the jobs of tenured faculty members -- would not have been possible without limits on tenure adopted by the Wisconsin Legislature in 2015. Those changes, like the Kentucky proposal, limit tenure rights when programs are eliminated.
John Thelin, a professor at the University of Kentucky who studies the history of higher education, said the legislation would damage efforts at his institution and others in Kentucky to attract top faculty talent. The universities would be seen as "untrustworthy" by faculty members elsewhere. Thelin said that Kentucky has been making real progress in attracting top scholars -- and that this momentum could be lost. He noted that state's reputation would take a hit -- especially with this happening at the same time as Governor Matt Bevin, a Republican, has proposed eliminating the state's decorated university press. (The outcome of that proposal is not yet clear.)
Thelin predicted that the biggest impact could be at the state's regional public universities, which are already talking about deep cuts they will soon be making -- cuts that could be deeper without tenure protections. Eastern Kentucky University, for example, is considering a plan to eliminate 200 jobs and programs such as bachelor-level offerings in economics, chemistry and mathematics teaching.
Faculty members statewide are trying to rally support against the provision on tenure.
Nancy McKenney, a faculty member at Eastern Kentucky and president of the Kentucky Conference of the American Association of University Professors, said via email, "I think this unfortunate provision has the potential to do serious damage to higher education in Kentucky. Why would the best and brightest faculty want to come here under such circumstances? We already have difficulty retaining faculty at my institution because our salaries aren't competitive with those of other states. Introducing uncertainty about tenure and job security will make recruitment and retention of faculty even more problematic."