You have /5 articles left.
Sign up for a free account or log in.

Lawrence University embarked on an ambitious plan in 2014 to join the exclusive ranks of so-called full-need colleges -- those that provide financial aid to cover all tuition and fees for admitted students with "demonstrated financial need."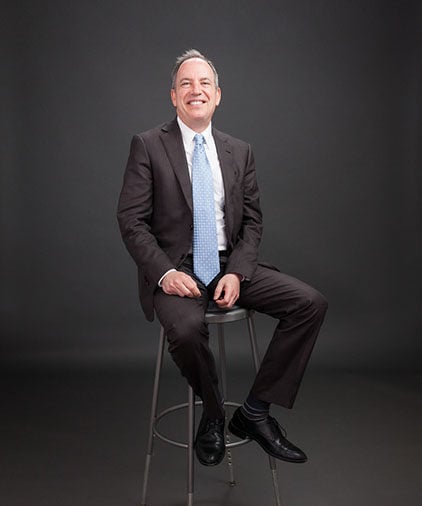 Entering a space occupied by Ivy League and other elite colleges with hefty endowments and socially conscious bona fides was a bold move for the small liberal arts college in Wisconsin. Only 65 universities nationwide are designated full-need institutions. But Lawrence president Mark Burstein was undaunted; he knew the need among some of the 1,500 students.
He launched an effort to raise $85 million in endowed scholarship funds in five years -- the amount the university estimated it would need to make the commitment. The "Full Speed to Full Need" campaign was an instant hit, widely embraced by students and alumni -- and an anonymous donor who initially gave $25 million and later kicked in another $5 million for good measure.
The university raised $74.3 million in four years. The support has already been used for additional scholarships or grants to 182 students, 138 of them currently on campus. Officials believe they have enough momentum to meet the goal by next year.
The collective financial status of Lawrence students has changed dramatically as a result. During the 2014-15 academic year, 74 percent of the students on financial aid had an average funding gap of $6,000 in their awards, which included all federal grants and loans for which they were eligible, as well as financial support from the university. The gap meant students had to find the money elsewhere. This academic year, 48 percent of the students have a funding gap, and the average dropped to $4,200, according to Burstein.
"We're really trying to help every student on this campus and especially the families that have the largest gap," he said. "This resonated with the Lawrence community and our values. We've been historically a place where students of need come for a transformative educational experience."
The path to full need was not a direct one for Burstein, however. A student inadvertently but fundamentally redirected his thinking about financial aid.
The mental shift occurred during the launch of "open office," one of many student outreach events on the main campus in Appleton, Wis., when individual students visit with Burstein to tell him what's on their minds.
One student, a sophomore, laid it all out.
"He said, 'I love it here,'" Burstein recalled. "'I have a B-plus average. I'm working close to 40 hours a week. I already owe $30,000 in student loans. My mom works in retail and my dad is being evicted from his apartment. What should I do?'"
Burstein suggested the young man transfer to a state college in the student's hometown, which would likely be less expensive than Lawrence, where annual tuition and fees at the time totaled nearly $50,000. (Tuition and fees for the 2018-19 academic year will be $57,816. Tuition has increased about 3 percent for the last four years.)
The student pushed back. "He said, 'I'm sorry, but maybe you didn't hear me. I love it here,'" Burstein said.
The university found additional money for the student, who did not want to be identified, and he graduated from Lawrence in 2016. But Burstein, who still considers the meeting with the student "the most pivotal one for me," was left wondering how many others on campus were in similar straits and how many would end up leaving Lawrence without graduating because the university could not afford to help them all.
"It started to make real for me what it means not to be a full-need university, not to support these students," he said.
Stephen Burd, a senior analyst with the education policy program at New America, a Washington think tank, believes more college administrators should ponder such questions -- and seek to address them. "It's a nice change to see a school trying to go to full need," he said. "Most private colleges are going in the opposite direction and providing more non-need-based aid, more merit aid, and meeting less need. It sounds like Lawrence is doing the right thing."
Burd, an expert on student financial aid, has studied the growth of non-need-based aid and merit aid by American universities and written extensively about how the "pursuit of prestige and revenue" by colleges hurts low-income students.
"Schools are becoming less generous to poor students and trying to get more wealthy students," he said. "And the share of students who are low income is dropping."
At Lawrence 21 percent of students receive Pell Grants, a federal subsidy for low-income students.
Sarah Flanagan, vice president for government relations at the National Association of Independent Colleges and Universities, said other universities should follow the example set by Lawrence.
"It's a noble goal but a hard one to reach, especially if you're a small college and don't have a massively huge endowment," she said. "When everything is smaller in scale … your cost per student is more expensive to deliver."
Those are "the economics of providing a small, personal, liberal arts education" faced by Lawrence and similar institutions, she said.
If 40 percent of the student body is in poverty, she said, "you gotta have backup money and be able to pay for it from another revenue stream. You have to make up for the tuition that the students would otherwise have to pay. The money has to come from somewhere."
That Lawrence is well on its way to becoming a full-need institution "is an amazing story," she said. (The college is not need blind.)
"They were clearly able to make their alumni and donors understand why this is important. It means not only was the college visionary and generous, but so were their donors. It's impressive and transformative."
Lawrence's endowment was $318.2 million as of June 30, 2017. While its endowment is higher than those of most universities its size, it is not well endowed compared to other full-need universities.
Nonetheless, the move by Lawrence to become full need is hugely consequential, said Susie Kane, an alumna and chairwoman of the university's Board of Trustees.
"It will be transformational for the students and also transformational for the institution," she said.
"Raising $85 million was a tall order, and lo and behold, we raised most of it in a year and half," she said. "We were astounded at what we were able to pull off."
Kane said the infusion of cash means the university won't have to pull funds from faculty salaries or programs to fill the gap in student financial aid.
"It will allow us to focus on other things as well," she said. "We can be focused on broader initiatives."
Kane credits Burstein for much of the success of the campaign but notes that Lawrence has a long tradition of supporting students with scholarships. She and her husband, John, fund three scholarships at the university.
"Attending Lawrence changed who I was," she said. "It gave me the confidence that I could think things through and do whatever I needed to do in life. It's a lifelong gift."
Full Speed to Full Need is part of the university's wider comprehensive fund-raising efforts and the most popular of the university's overall campaigns, said Cal Husmann, vice president for alumni, development and communications.
"I've never seen anything like it in my career," said Husmann. "I've been here since 1994 and seen a lot changes and difficulties, and I've never seen the community rally around one strategic point like this. It feels like a community project."
Burstein said while all the donations, which have ranged from $5 to $5 million, have made a difference, the $25 million from the anonymous donor was a game changer.
He asked the donor to make it a matching grant with a five-year deadline with hopes of raising $5 million a year. The money was matched in a year, prompting the donor to contribute the additional $5 million.
Part of Burstein's motivation was to increase Lawrence's graduation rate from 80 percent to 90 percent.
"The No. 1 factor with students not persisting to graduation was the gap in the financial aid awarded," he said. "The larger the gap, the less likely the student was to graduate."
"A lot of young alumni are also getting excited about" the campaign, he said.
Lewis Berger, a senior and past president of the Lawrence University Community Council, or LUCC, the campus's shared governance council, said a lack of financial aid support also has other consequences.
"Our main focus in student government is that students get to be students and not have to work 40 hours a week, or all summer, and not be able to do an internship" because they have to earn money to help pay for college, he said.
"I myself have gotten aid, which has been helpful and allowed me to play soccer and be on student government without having to work," he said. "I know a lot of people who were worried about not being able to continue their education, and Lawrence helped them out."
Cory Nettles, an alumnus and a member of the university's board, said he found the idea of becoming a full-need institution "very compelling."
"I was one of those students who relied on financial aid when I was at Lawrence," he said. "I was the poorest of the poor students. Lawrence was very generous in financial aid and grants."
After Nettles graduated, became an attorney and then the founder and managing director of a private equity firm, he and another Lawrence graduate started a scholarship fund for African-American students in 1997. He and his wife made a six-figure donation to the university several years ago and gave an additional six-figure amount in 2016 in response to the full-need campaign.
"It was a no-brainer," he said of the most recent donation. "It was an opportunity to pay forward the investment that Lawrence had made in me."
He believes many, if not all, of the 968 donors who've given to the campaign feel the same way.
People understand "emotionally and viscerally" the need to equip another generation of students with the education they will need to succeed in life, he said.
"I was amazed at how much money we raised and how quickly we raised it in response to the president's challenge," Nettles said. "It made us wonder why we didn't do it sooner."