You have /5 articles left.
Sign up for a free account or log in.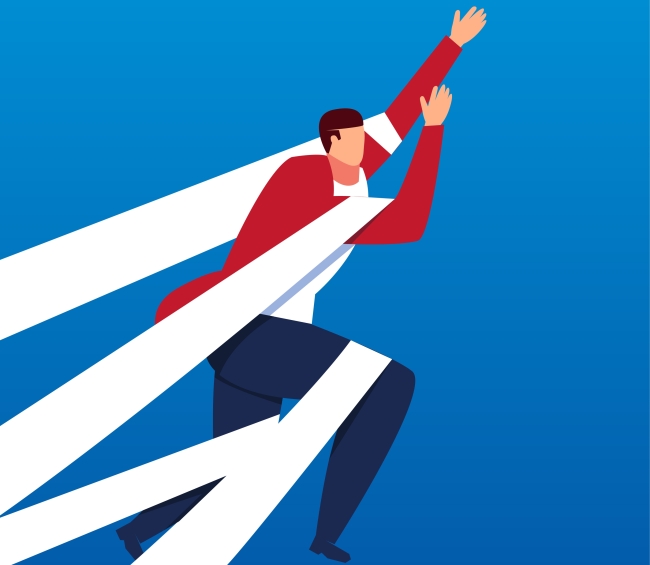 In October 2015, the Obama administration announced a radical experiment to give low-income students access to boot camps, massive open online courses and other nondegree credentials, mostly from for-profit alternative providers.
The experiment, called Educational Quality through Innovative Partnerships (EQUIP), planned to give unaccredited providers access to federal financial aid in a controlled setting. The idea was to see whether these nontraditional providers could deliver "high standards of quality and positive student outcomes" -- conceivably opening the door for them to receive federal funds. The program also aimed to develop new ways of assessing quality in higher education -- potentially providing alternatives to traditional accreditation, Education Department officials hoped.
The program's goals were beyond ambitious -- and so far it has achieved few if any of them, leading even strong supporters to say that it has "floundered." Eight pilot programs were selected in August 2016, but it was not until this month that the first program received final approval to launch -- a year later than expected. And three of the eight programs have dropped out.
"It's been a slog," said Marc Singer, vice provost of the Center for the Assessment of Learning at Thomas Edison State University, a participant in one EQUIP project.
Unforeseen Challenges
While it's hard to pinpoint exactly why EQUIP developed so slowly, its ambition and complexity almost certainly have a lot to do with it. Each of the eight programs selected represents a partnership between a traditional university or college, a nontraditional provider, and a quality-assurance entity (QAE). In every case, the partners had to interpret federal rules and guidelines as they went along, and in many cases, the partners had not done similar work before. The Thomas Edison partnership is instructive.
The New Jersey institution is participating in EQUIP with Study.com, a for-profit company that offers online courses for college credit, and Quality Matters, a nonprofit organization that sets standards for online learning. Singer is approaching the institution's participation in EQUIP as a research opportunity. The university focuses on degree completion and already accepts students who have obtained college credit through Study.com.
Participation in EQUIP will allow the institution to test whether students who have used Study.com have comparable knowledge to those who obtained their credit elsewhere. "It's a way for us to validate what we've been doing for a long time," said Singer.
The process has been more onerous than Singer expected. He praised the work of Quality Matters as the partnership's quality assurer. "They have been very clear on what the goals should be," he said. "They hold us to high standards." Those high standards take time, however. Quality Matters has evaluated Study.com's courses, and it has taken time for Study.com to respond to feedback. Additionally, the university has had to "make a lot of changes to our processes" to enable it to distribute financial aid to students taking courses at Study.com.
"We had to modify our systems, fill out forms for Title IV purposes, and we had to spend time getting approval from our regional accreditor, the Middle States Commission on Higher Education -- which seemed odd because the feds already approved it," said Singer.
There was also a clarification of the rules just a few months ago that caused a substantial setback, said Singer. Study.com operates a subscription model that enables students to take as much time to complete courses as they need, but the Department of Education decided that in order to qualify for financial aid, all courses must have a beginning and end date. "Study.com hadn't done that before, and we didn't go in thinking they would have to. In fact, one of the advantages for me was to see if a non-term-based approach would work," said Singer. "It took some time to figure that out."
While Thomas Edison is still pending approval to launch its pilot, one program has already been given the green light by the Department of Education. Students at Brookhaven College, which is part of the Dallas County Community College District, will soon be able to complete more than 50 percent of their course work for an online associate degree through StraighterLine -- a for-profit online course provider. The Council for Higher Education Accreditation will be the quality-assurance entity.
Burck Smith, CEO and founder of StraighterLine, said the launch of the pilot allows the partnership to recruit up to 600 students to start this August. Though he hopes the offering will be popular, Smith notes that there is some risk. Two of the features that make StraighterLine popular with students -- the subscription pricing model and the ability to start classes at any time -- won't be possible under the financial aid rules. As with Study.com, it took StraighterLine some time to work out how to implement this change.
As a safeguard, StraighterLine will ask students to complete a free trial course for credit before they can start using financial aid. "This should ensure that the Title IV funding is used appropriately. It will also identify students who might be better suited to a different program," said Smith.
EQUIP is a significant recognition of companies like StraighterLine by the Department of Education, said Smith. "It's an acknowledgment that alternative providers have business models that should be subsidized like traditional colleges," he said. "But how that happens remains an open question. EQUIP is a first baby step to try and figure it out."
Currently students pay out of pocket or use credit cards to take StraighterLine courses, said Smith. "The financial aid pathway expands the potential for students to take advantage of our services." StraighterLine courses start at $59, with a monthly $99 subscription fee.
The Ones that Got Away
Three of the eight programs selected for EQUIP are no longer taking part.
The University of Texas at Austin pulled out due to concerns that it "would not be able to develop the necessary infrastructure for the program within the expected timeline," a spokesperson said. Sheila Sharbaugh, assistant vice president of academic affairs at Wilmington University, said that her institution withdrew from EQUIP because "we simply chose to go in a different direction." Colorado State University-Global described its participation in the program as "on hold" but didn't say why.
An analysis by the education consultancy EAB, published in early 2017, said that many participants in EQUIP were "unclear" about what metrics would be used to determine the success of the program. This lack of guidance made it difficult for both the quality-assurance entities and traditional accreditors to grant approval, the report suggested.
Bethany Little, a principal at the consultancy EducationCounsel, has been working to analyze the early results of EQUIP with the support of the Lumina Foundation. Little has focused on the role of the quality assurers in her research, which is forthcoming.
Little said that the clearest early lesson from EQUIP is that the program has been challenging for the quality-assurance entities, particularly for those that had to design a framework from scratch. Each QAE has developed its own unique set of quality indicators, but none of the quality-assurance approaches are ready to be rolled out at scale.
"I think it's been harder than anyone expected," said Little. "Putting in place a structure to judge quality has been challenging."
Status of the Eight EQUIP Programs
Institution
Nontraditional provider
Quality-assurance entity
Type of Program
Status
Colorado State University Global Campus
Guild Education
Tyton Partners
Certificate in management and leadership fundamentals. Credit can be applied toward bachelor's degree.
On hold
Dallas County Community College District
StraighterLine
Council for Higher Education Accreditation
Associate's degrees in business or criminal justice
Approved
Marylhurst University
Epicodus
Climb
Certificate in web and mobile development
Pending approval
Northeastern University
General Electric
American Council on Education
Bachelor's degree in advanced manufacturing
Pending approval
State University of New York
Flatiron School
American National Standards Institute
Certificate in web development
Pending approval
Thomas Edison State University
Study.com
Quality Matters
Bachelor's degrees in business administration or liberal studies
Pending approval
University of Texas at Austin
Hack Reactor
Entangled Solutions and Moody, Famiglietti & Andronico, LLP
Certificate in web development
On hold
Wilmington University
Zip Code Wilmington
Hacker Rank
Certificate in software development
On hold
Split From the Start
Aside from allowing low-income students to access new providers, EQUIP allows universities and colleges to outsource more than 50 percent of their education programs to nonaccredited third-party providers (which currently is prohibited under the Higher Education Act), and it explores new models of quality assurance that would focus more on outcomes than traditional accreditation.
From the outset, EQUIP has been controversial. Some have praised the Department of Education's willingness to try innovative new models, while others have warned it could be a dangerous loophole that would allow for abuse of government funding.
Writing for Inside Higher Ed in 2016, Barmak Nassirian, director of federal relations and policy analysis at the American Association of State Colleges and Universities, said that EQUIP had been poorly designed, with "no apparent safeguards against consequences of failed experiments."
Paul LeBlanc, president of Southern New Hampshire University, helped to design EQUIP while on sabbatical at the Education Department in 2015. LeBlanc said that even within the department, there was a lot of resistance to EQUIP. "There were harsh critics who thought this was opening the door to for-profits and bad actors again, and then there were those, like myself, who thought that the quality assurance mechanisms were very robust."
Though EQUIP continues to be supported by the Trump administration, and may serve as a model for further distribution of financial aid to nontraditional providers, LeBlanc said he felt the EQUIP experiment had "floundered."
"I think it's fair to say that when we designed EQUIP, we thought by now the partnerships would be stood up and we would be learning a lot about new ways of doing quality assurance," said LeBlanc. "It feels like the program just isn't coming together in the way that we originally hoped."
LeBlanc said he would like to see an assessment of why EQUIP hasn't made more progress so that any issues can be addressed and the program expanded. "Or if it's too broken, then we need another approach."
There is still a lot of interest in the pieces that EQUIP tried to bring together, said LeBlanc: nontraditional providers, outcomes of competency-based learning and quality assurance.
LeBlanc said he believes higher education is moving toward greater program granularity, with more providers and more ways for students to demonstrate what they know.
"If that's the big vision," he said, "then we're going to need more EQUIPs, or something like it, to make sure we get it right."