You have /5 articles left.
Sign up for a free account or log in.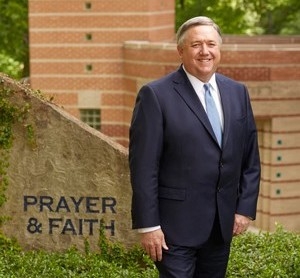 A stunning lawsuit against Ohio Christian University has become public -- with reverberations there and at Columbia International University, a Christian institution in South Carolina.
The lawsuit is by the former general counsel of Ohio Christian. He says he was fired by Mark Smith, the president, for investigating alleged misconduct by Doug Smith, the president's son, who was a student and employee at the university. The alleged conduct includes sexual harassment and making racist and anti-Semitic statements. One of the women who raised complaints against Doug Smith has filed a complaint about the matter with the U.S. Equal Employment Opportunity Commission.
After the general counsel was fired, Mark Smith was hired last year as president by Columbia International. The Greenville News reported that Doug Smith also now works at Columbia International, although in what capacity is unclear.
A spokesman for Ohio Christian declined to comment, saying that the institution does not discuss litigation. In court documents, the university and Mark Smith have denied the charges. The main telephone line at Columbia International, while containing a message that it was staffed until 5 p.m., was not taking calls Wednesday afternoon well before that time. A spokesman for Columbia International told the News that it had conducted background checks before hiring the Smiths, and that Mark Smith had disclosed the litigation to board members, who, the spokesman said, have full confidence in him.
Neither Smith responded to that newspaper's attempts to reach them. A spokesman for Columbia International also told The State, another newspaper in South Carolina, that neither Smith was commenting.
On social media, some former students at Ohio Christian are saying the allegations were known to many on campus there for some time.
One former student on Facebook wrote, "There is a God … the truth always comes out. Female students/minorities have been disgusted for years. Hope some sort of justice is served … #weallknew. Power should never save you from facing the consequences of your actions."
Others are asking why he was hired for another presidency.
The lawsuit filed by Jeremy Davitz, the former general counsel, has been obtained by Inside Higher Ed. The suit includes some of the accusations in complaints filed by a woman against Ohio Christian -- accusations that Davitz says were in some cases kept from him and that in other cases he was told not to look into. He charges that when President Smith found out he was looking into the allegations, Davitz's duties were gradually reduced and he was eventually forced from the job.
Among the accusations detailed in the lawsuit about Doug Smith are that he:
Told a co-worker that "I hate black people" and that "all black people act like they are entitled to everything."
Told a co-worker he hated Mexican people and viewed them as freeloaders.
Told a co-worker he hated gay people.
Made jokes about Jewish people, including pretending to speak Hebrew in a mocking tone. Further, he is said to have told a co-worker who dropped a ladder to "stop being such a Jew."
Told a co-worker that another co-worker had been hired for being sexually promiscuous. Then he is alleged to have tried to put his finger in the mouth of another female co-worker. When she stopped him from doing so, he reportedly said, "That was a slut test. If they close their mouth, they are a slut."
Attempted several times to take photographs of a female co-worker's behind, and after obtaining such a photo, posted it to social media with the caption, "This is why we hire women." (The lawsuit says that some time later Doug Smith deleted his social media accounts.)
The complaint from Davitz said that two women who had worked with Doug Smith filed complaints with the university. And Davitz said that it was his legal obligation to investigate these charges, despite what the president said, that he was duty-bound as general counsel to make sure that these charges were considered and appropriate action taken.
He said that he consulted legal ethics codes for lawyers in Ohio to be certain of his obligations and that these codes confirmed he "owed his allegiance to Ohio Christian University as an organization and not to any officer, employee, or member of the Board of Trustees."
According to the lawsuit, Davitz told President Smith that, based on the complaints and his investigation, Doug Smith should not be employed by the university. At this point, the president "lashed out at Davitz and [another employee], banging his fists on the desk several times. Mark Smith yelled that he, himself, was a victim and that his son was a victim who had gone through tremendous hardships."
The lawsuit said that Ohio Christian violated federal anti-bias laws by tolerating harassment, blocking investigation of alleged harassment and retaliating against Davitz.