You have /5 articles left.
Sign up for a free account or log in.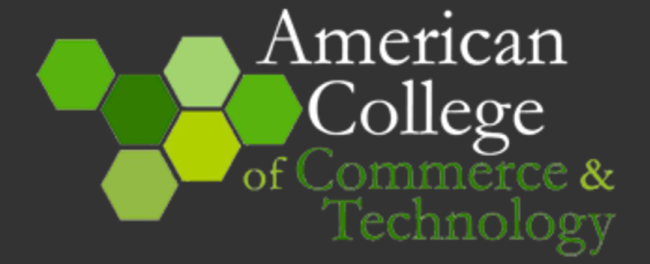 Accreditation is supposed to make sure that all colleges meet certain basic, minimum standards. But in the case of the American College of Commerce and Technology, a now defunct for-profit institution in Virginia, state higher education authorities identified such severe problems that they began moving to shut the college down less than a year after it received initial accreditation.
ACCT, an institution that at one point enrolled nearly 1,900 students, the vast majority of whom were from outside the U.S. and on F-1 visas, received initial accreditation from the Accrediting Council for Independent Colleges and Schools in April 2015. The following February, state regulators auditing the college likened it to a "visa mill" and a "diploma mill."  A letter state regulators sent to the college in March 2016 said they were considering a recommendation to revoke ACCT's certificate to operate.
The February 2016 audit by state regulators triggered multiple campus visits by ACICS and began a process that ultimately led to ACICS in August 2017 denying ACCT's application for renewing its accreditation, a decision ACCT did not appeal. The State Council of Higher Education for Virginia reports that the college closed in December after ACCT reported a change in ownership and the new owner did not complete the process to obtain certification.
ACCT may be no more, but its accreditor, ACICS, is now seeking to make a comeback after the Department of Education at least temporarily restored its recognition in response to a court order. Education Secretary Betsy DeVos restored ACICS's federal recognition -- and with it, its ability to confer on the institutions it approves access to federal financial aid programs -- pending the department's review of the 2016 decision to de-recognize the accreditor due to what former education secretary John B. King Jr. described as the accrediting agency's "pervasive noncompliance" with regulatory criteria.
As a newly revived ACICS continues its battle to stay alive, its record of oversight of institutions like ACCT that exist (or existed) primarily to enroll international students on F-1 visas has largely escaped scrutiny, perhaps in large part because of the ineligibility of international students for federal financial aid.
ACICS, a national accreditor that oversaw 245 institutions, many of which were for-profit, came under scrutiny from Department of Education authorities after two large for-profit college chains it accredited -- Corinthian Colleges and ITT Technical Institute -- collapsed, leaving American taxpayers potentially on the hook for hundreds of millions of dollars in unpaid federal student loans.
But Ben Miller, the senior director for postsecondary education at the Center for American Progress, a left-leaning think tank that opposes ACICS's re-recognition by the Department of Education, has suggested that while much of the focus has been on ACICS's oversight of colleges that participate in federal financial aid programs, its oversight of institutions that rely heavily on the student visa system for enrollments was even worse.
"No one ever debated whether Corinthian College was a real college -- there was a lot of debate about whether the thing was any good or whether it was overpriced, but I don't think anyone wondered, is this thing actually a legitimate academic institution?" Miller said in an interview after reviewing a trove of ACICS documents released in February in response to an open-records request filed by the Century Foundation. "Whereas what I see in some of these files but especially [the file on] ACCT are very real questions about whether the school is actually a real college."
"What's amazing to me about this is why on earth did ACICS approve this thing in the first place?" Miller said. ACICS initially denied ACCT accreditation after a January 2013 visit found 38 areas of noncompliance, but after an appeal by ACCT, the accreditor reversed its decision and in April 2015 granted initial accreditation for a two-year term. ACCT, which was founded in 2009 and had its main campus in Falls Church, Va., a suburb of Washington, opened a branch campus in Alhambra, Calif., in February 2016.
"It doesn't take very long for SCHEV to come in and say this is bad," Miller said, referring to the state higher education council. "These folks who were doing a bad job in 2013, get in in '15, get to expand. At the same time, the state is looking at it and saying, 'What is going on?'"
'Indicative of Visa-Mill Behavior'
The February 2016 audit report on ACCT by the State Council of Higher Education for Virginia was, in a word, damning.
SCHEV found that 22 of 26 instructors it reviewed were unqualified to teach their assigned subjects and that the college's programs "do not meet standards of quality expected of institutions of higher education." The agency found, among other things, that international students were being admitted to graduate programs despite having scores on the ACCUPLACER reading comprehension exam that would place them in remedial English course work at some community colleges, that students were admitted despite not meeting the listed admission requirements, and that some students were reported as graduated even though their transcripts indicated they had not completed the requirements for a degree.
"What's amazing to me about this is why on earth did ACICS approve this thing in the first place?"
-- Ben Miller, Center for American Progress
The SCHEV audit -- which is included in a 590-page case file on ACCT released as part of the Century Foundation request -- also found that online course offerings at the institution were substandard. The SCHEV audit found that "ACCT's online presence has a high degree of non-engagement as one would expect from a diploma mill as opposed to a genuine institution of higher education" and noted that "the geographical dispersal of students" -- nearly half of whom had addresses outside Virginia, some with recorded addresses as far away as Florida, Louisiana, Massachusetts, Michigan and Nevada -- "is indicative of visa-mill behavior and undermines the claim that educational activity of sufficient quality is occurring."
A "visa mill" refers to an institution that collects tuition from international students but offers little by way of educational value; instead, the primary value it confers is access to a student visa and, by extension, the U.S. labor market. International students in the U.S. can obtain authorization to work through the curricular practical training program, which lets international students work during their courses of study in job placements deemed integral to their studies. And through the optional practical training program, students who attend an accredited institution on an F-1 visa can work up to three years after graduating while staying on their student visa.
The SCHEV audit noted that "ACCT has not explained how F-1 students domiciled in states such as Florida, Georgia, Illinois, Kentucky, Louisiana, Massachusetts, Michigan and Nevada can attend ACCT and be in compliance with federal regulations." Federal rules limits the number of distance-education courses international students can take, allowing them to count only one online class per term toward the requirement that they maintain a full-time course of study.
More generally, the SCHEV audit report raised concerns about whether the institution was abiding by federal regulations regarding the enrollment of international students, including the rules governing the curricular practical training program. And it noted that there were "multiple ties" at the faculty, student and staff level -- and a common board chair -- between ACCT and an institution previously ordered closed by the state agency, the University of Northern Virginia. SCHEV revoked the operating certificate of the University of Northern Virginia in 2013. Two years earlier, in 2011, Immigration and Customs Enforcement officials raided the institution and indicated an intent to withdraw its approval to enroll foreign students.
The report states that ACCT's student population began to grow rapidly after the University of Northern Virginia's closure, fueled in part by international student transfers from UNVA. "In view of the magnitude of ACCT's noncompliance with Virginia regulation; its almost complete population of international students; and its close ties with a troubled institution ordered closed by Council -- it is not unwarranted for SCHEV to question the true objective of ACCT's operation in Virginia," the report concluded.
In a formal response to the SCHEV report, submitted in April 2016 and obtained by Inside Higher Ed via an open-records request, ACCT disputed SCHEV's findings, including its finding that its instructors were not qualified.
ACCT said in its response that it did adhere to its own admission policy, that it verified English language proficiency prior to enrollment and that it awarded credentials only after degree requirements were met.
Further, the college characterized the allegation that ACCT functioned as a "diploma mill" to be "absolutely false and without foundation" and said that in response to SCHEV's concerns it was modifying its distance-education policies to require students to submit assignments weekly rather than at the end of the term. The ACCT response also said that faculty gave 364 F grades in the winter 2016 term, and cited the willingness of faculty to give failing grades when warranted as being "one of many characteristics that distinguishes ACCT from 'diploma mill' institutions."
ACCT also said it was compliant with government regulations pertaining to the enrollment of international students, including regulations that limit the number of online courses taken by international students and those that govern the CPT program. The college said students from out of state regularly traveled to the campus for on-ground courses and that ACCT monitored their attendance. In regards to SCHEV's concerns about student CPT placements in far-flung places like New York and Georgia, the college said it typically authorized out-of-state work placements only for students who had strong academic and attendance records and "the financial resources necessary to travel between their job placement and the ACCT campus to maintain the required attendance."
Finally, the college said that while there were some ACCT officials who previously were associated with UNVA, it should not be punished for another institution's actions and its own growth was largely attributable to it having secured ACICS accreditation, "not because it is the beneficiary of any relationship with a defunct and troubled institution."
ACICS's response
ACICS responded to the SCHEV audit report with a series of visits and "show-cause" directives asking ACCT to demonstrate why its accreditation should not be withdrawn. "They keep continuing to show cause, and it's almost like they're waiting to see what Virginia, what SCHEV does," said Miller. "They seem to think it's not quite as bad as SCHEV makes it out, but it still doesn't seem good."
The first ACICS team visit occurred in June 2016 -- three months after the date of the SCHEV letter that detailed its audit findings -- when classes were not in session and few faculty and students were available to interview. As Miller observed, the ACICS visit report is not as negative as the SCHEV audit report: its review of student transcripts, for example, did not identify any instances in which required courses had not been completed and passed, and it did not find evidence that the institution was not adhering to its own admission standards (though it noted "the strong possibility that SCHEV was using a catalog markedly different than the one used by the team"). The ACICS visiting team made no mention of any ties to the University of Northern Virginia.
Still, the ACICS team that visited in June 2016 found 13 areas of deficiency. Among the most significant findings, the visiting team found that "the institution does not have evidence that some faculty members are qualified to teach their courses" and that there was what the team characterized as "minimal interaction between faculty and students" in online classes.
Two other special visits -- one to the main Virginia campus and one to the branch campus in California -- conducted by ACICS teams the following fall identified additional areas of concern, as did two visits in spring of 2017 connected to ACCT's bid to renew its accreditation. The spring 2017 visits identified 18 findings of noncompliance with ACICS standards at the Virginia campus and 41 findings of noncompliance at the California branch campus.
Meanwhile, SCHEV conducted a second audit of the institution in June 2017. The audit again found ACCT to be out of compliance with standards relating to the qualifications of faculty and the quality of online education offerings. In July 2017, SCHEV sent a letter to ACCT indicating that staff would recommend revoking the college's certificate to operate at a September council meeting.
In a subsequent letter to ACICS, the institution's president, William V. Schipper, implored the accrediting agency not to take action on the basis of SCHEV's findings, which it disputed. Schipper noted that the institution specifically disagreed with SCHEV's findings regarding faculty qualifications and that it believed SCHEV to have "an incomplete understanding of the various mechanism [sic] (course monitoring, feedback to professors, specific content training of professors, non-assignment of courses) that ACCT uses to ensure a high-quality online educational experience for its students."
In August ACICS denied ACCT's its bid for reaccreditation, citing its ongoing troubles with SCHEV and the history of findings of noncompliance with ACICS standards, including repeated findings across multiple site visits regarding the effectiveness of the administration, the accuracy and completeness of student records, and "the actual and documented qualifications of faculty to teach their assigned courses."
ACCT did not appeal but submitted a letter for the final record from Schipper in which he emphasized the "very high satisfaction" of ACCT graduates and the high esteem in which employers held ACCT graduates. "Though only seven years old ACCT has earned an international reputation for quality in the classroom and for our treatment of students," he wrote.
Attempts to reach Schipper for comment were unsuccessful. About a month after ACICS indicated that it would not renew ACCT's accreditation -- but before the period of accreditation expired -- ACICS wrote to ACCT saying it was discontinuing its accreditation for failing to notify the accreditor of a change in ownership. On Jan. 16 -- after the college closed -- the Department of Homeland Security's Student and Exchange Visitor Program informed ACCT that it was terminating its certification to enroll international students.
Did ACICS Respond Appropriately to an Alarm or Miss Evidence of a Raging Fire?
On the one hand, the case of ACCT can be viewed as an example of the accreditation system working, in tandem with the system for state regulation. Problems were identified by state regulators, accreditation teams visited, due process was followed and ultimately accreditation was revoked.
On the other hand, serious, fundamental problems were identified by Virginia regulators less than a year after the college was initially accredited.
"This was not a flag from the Virginia regulator, this was an alarm," said Robert Shireman, a senior fellow at the Century Foundation and a former Department of Education official during the Obama administration. "This was a loud, screaming alarm that should have brought about an immediate and major response from the accreditor, and instead it was a light touch, long-term 'maybe there's a problem here' situation."
In public comments submitted to the Department of Education in March regarding ACICS's application to regain recognition, the Center for American Progress said the ACICS case files included in the Century Foundation document trove "show a recurring issue with ACICS oversight -- it approved institutions that appeared to have deep seated problems, some of them known to the agency already. However, it was only the work of other regulators that identified challenges. Though ACICS may attempt to present these files as evidence of tougher activity, they are stronger evidence of how again and again, other regulators must be the ones to first step in and clean up mistakes this agency continues to make."
Among other cases CAP points to is ACICS's accreditation of Herguan University, a California institution that also enrolled international students nearly exclusively. ACICS approved a five-year renewal of Herguan's accreditation in April 2016 despite the fact that its former CEO was sentenced to a one-year prison sentence for charges related to student visa fraud the previous September.
In October 2016 the Department of Homeland Security revoked Herguan's certification to enroll international students on student visas, prompting ACICS to issue show-cause letters to Herguan asking how it planned to remain viable in light of the fact that more than 95 percent of its students were international. A June 2017 site visit found no evidence of any educational activity occurring after January, the date by which international students were required to withdraw. ACICS discontinued Herguan's accreditation in September for failing to submit audited financial reports, as required.
Criticism has come from both the political left and the right. Senator Chuck Grassley, a Republican from Iowa, recently wrote a letter to Department of Homeland Security Secretary Kirstjen Nielsen in which he singled out several currently or formerly ACICS-accredited schools among a group of "suspect schools" that bring thousands of international students to the U.S.
One of the institutions identified in Grassley's letter as a suspected "visa mill" is Silicon Valley University, which was recently shuttered by California state regulators as a result of it losing its ACICS accreditation in December, again for failure to submit audited financial reports. The San Francisco Chronicle reported that the institution is embroiled in lawsuits regarding allegations that the divorced husband-and-wife pair who founded the nonprofit college misappropriated millions of dollars in university funds.
Another ACICS-accredited college singled out in Grassley's letter is Northwestern Polytechnic University, which was the subject of a 2017 BuzzFeed investigation that characterized it as an "upscale visa mill … deploying a system of fake grades and enabling thousands of foreign students to enter the United States each year -- while generating millions of dollars in tuition revenue for the school and the family who controls it."
Northwestern Polytechnic, whose officials did not respond to an interview request, retains its ACICS accreditation. On April 20, ACICS put Northwestern Polytechnic on a compliance warning in response to its findings that the characteristics of its student population it reported were not current, and that the level of employer and student satisfaction was not reported twice annually.
Michelle Edwards, the president and CEO of ACICS, said via email that the accreditor's criteria "are focused on the educational quality, professional status, operational ethics and financial stability of an institution and not matters relating to the issuance of student visas."
Edwards noted the various actions the accreditor took to deny ACCT's reaccreditation bid and revoke recognition for Herguan and Silicon Valley Universities after they failed to submit audited financial reports. "More broadly, I can tell you that ACICS recognizes that there were a number of problems in the past and we have been working diligently to correct those shortcomings," she said. "Looking ahead, we hope to be to be judged by our record over the past two years, which I believe shows that we are addressing concerns, strengthening the accreditation process and, ultimately, enhancing our ability to hold schools accountable for meaningful student outcomes."
Edwards cited a number of changes the agency has made in the last two years, including the adoption of new accreditation criteria and changes to its procedures for collecting and verifying data and monitoring compliance.
"We have strengthened our standards to be clear that institutions must come into compliance with the council's standards within specified time frames or accreditation will be withdrawn," she said.
"We are doing more than adopting new policies -- we are implementing them," Edwards said. "These efforts are comprehensive and ongoing, and we look forward to working with the department to ensure we are not only in full compliance with current requirements, but also in a position to become, over time, a leader among accreditors."