You have /5 articles left.
Sign up for a free account or log in.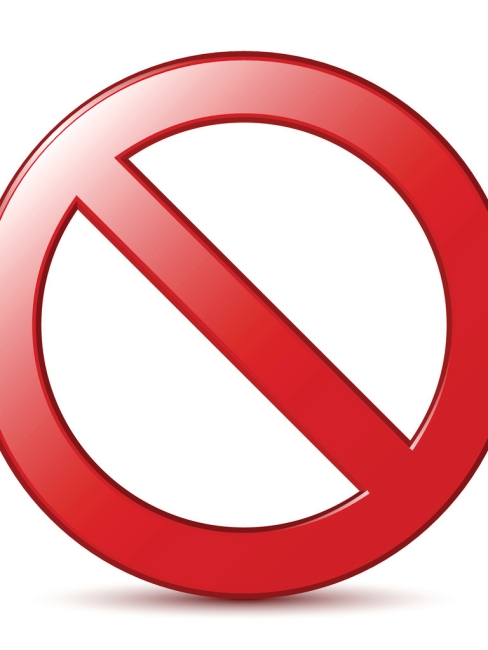 Proposed policy guidance published last week appears to make it easier for international students to accrue "unlawful presence" in the U.S., a change that could have implications for their ability to re-enter the U.S. in the future.
Individuals who accrue more than 180 days of unlawful presence in a single stay before departing the U.S. can be barred from returning for a period of three to 10 years.
The new policy memorandum, published by U.S. Citizenship and Immigration Services and open for public comments through June 11, proposes to change the way international students and exchange visitors on F, J and M visas and their dependents would be found to have accrued unlawful presence, beginning Aug. 9. The agency said the policy is intended to crack down on visa overstays.
"USCIS is dedicated to our mission of ensuring the integrity of the immigration system. F, J, and M nonimmigrants are admitted to the United States for a specific purpose, and when that purpose has ended, we expect them to depart, or to obtain another, lawful immigration status," USCIS director L. Francis Cissna said in a statement. "The message is clear: These nonimmigrants cannot overstay their periods of admission or violate the terms of admission and stay illegally in the U.S. anymore."
International students are typically admitted to the U.S. for what's known as "duration of status," which means they do not have to leave by a specified date but instead can stay in the U.S. as long as they are do not violate the terms of their immigration status, such as by failing to attend classes or working without authorization. Individuals on J exchange visas -- a category that encompasses not only students but also visiting scholars and other types of exchange visitors ranging from au pairs to interns -- can either be admitted for a specified time frame or for duration of status, depending on which type of J visa they're on.
Under the current policy, international students and exchange visitors begin accruing unlawful presence only if they overstay a specified departure date, in those cases in which they are admitted for a specified time frame or if a formal finding is made that they violated their immigration status or are deportable. More specifically, the current policy holds that international students and exchange visitors begin "accruing unlawful presence on the day after USCIS formally found a nonimmigrant status violation while adjudicating a request for another immigration benefit or on the day after an immigration judge ordered the applicant excluded, deported, or removed (whether or not the decision is appealed), whichever came first."
The new policy guidance, however, holds that international students and exchange visitors could begin accruing unlawful presence the day after they violated the terms of their immigration status, rather than the day after the Department of Homeland Security or a judge issued a formal finding of wrongdoing. The new draft policy states that unlawful presence would begin accruing "the day after the F, J, or M nonimmigrant no longer pursues the course of study or the authorized activity, or the day after he or she engages in an unauthorized activity."
Immigration lawyers said they were concerned about whether students and exchange visitors would have the opportunity to contest alleged violations of status, including inadvertent ones, and whether status violations would be determined retroactively.
"Under the new policy, a nonimmigrant in F, J or M status may have unwittingly violated that status by not pursuing a full course of study or engaging in an unauthorized activity, and may never get notice of it until much later," Cyrus Mehta, an immigration lawyer, wrote in a blog post. "Even F-1 students in post-completion practical training" -- a program that allows international students to work in the U.S. for a period of one to three years after graduation -- "could potentially be deemed later to have engaged in unauthorized activity such as not working in an area consistent with their field of study or a STEM trainee being placed at a third party client site, which USCIS has without notice abruptly disfavored, or if a school's curricular practical training does not meet the USCIS's subjective interpretation of whether the school was in compliance when it authorized such training.
"In the meantime, this person would have started accruing unlawful presence and triggered the 10 year bar to reentry upon departing the United States. The dependent spouse would also unfairly accrue unlawful presence as a result of a status violation by the principal spouse. This individual may never get a chance to contest the violation of status after the fact. Unlawful presence should only trigger when there is clear notice of remaining beyond an expiration date of authorized stay in the United States and not when there is a contestable allegation of violation of status."
"It's very difficult to contest this many years down the road at the consulates, because consular officers have unbridled discretion; you don't really have a formal procedure to challenge such a finding at the consular level," Mehta said in an interview. "You can try to contest it at the consular level, but there's no formal procedure, whereas if you file a change of status with USCIS and USCIS says, 'Aha, you violated your status,' you can contest it in the context of responding to a request for evidence. Or if they put you into removal proceedings, you can contest it before an immigration judge. That's why the old policy made eminent sense."
​Jill Welch, the deputy executive director for public policy at NAFSA: Association of International Educators, said in a statement that the proposed change "is operationally complex for international students and scholars and may lead to a large number being wrongly identified as failing to maintain their status."
"This is a solution to a nonissue," Welch said. "International students and scholars are here to learn, and they make America safer by becoming the nation's best ambassadors and allies. By treating all international students and scholars who mistakenly overstay their status as criminals, we will be making America a less desirable place to study and less safe."
In its rationale for the new policy, USCIS cited gains it has made in being able to track whether international students and exchange visitors are in violation of their immigration status since the current policy was put in place more than 20 years ago, in 1997.
"For example, since the creation of the policy, the Student and Exchange Visitor Information System (SEVIS) -- the [Department of Homeland Security] system used to monitor F, J, and M non-immigrants -- has provided USCIS officers additional information about an alien's immigration history, including information that indicates that an alien in F, J, or M nonimmigrant status may have completed or ceased to pursue his or her course of study or activity," the policy memorandum states. "For FY 2016, DHS calculated that a total of 1,457,556 aliens admitted in F, J, and M nonimmigrant status were either expected to change status or depart the United States. Of this population, it was estimated that the total overstay rate was 6.19 percent for F nonimmigrants, 3.80 percent for J nonimmigrants, and 11.60 percent for M nonimmigrants."
The memo states that the new policy is intended to "reduce the number of overstays and to improve how USCIS implements the unlawful presence ground of inadmissibility" under the terms of the Immigration and Nationality Act. A USCIS press release characterizes the new policy as being aligned with an executive order issued by President Trump less than a week after he took office in January 2017, relating to "the faithful execution of the immigration laws of the United States, including the INA, against all removable aliens."
David North, a senior fellow at the Center for Immigration Studies, a think tank that advocates for policies that would reduce immigration, described the proposed policy change as a welcome step. "Until now," he said, "many of the people issued F, J and M visas were given an indefinite duration of stay by [Customs and Border Protection], known as 'duration of status,' or D/S on the I-94," the I-94 being the name for the official record of arrival and departure. "For that reason, they often escaped consequences for overstaying, because it was decided that the illegal presence tolled for the three-to-ten-year bar would not start until their overstay became known to the government."
"They don't pop up in the system except for when they want something or they're in trouble," North said. "I feel that if you fall out of status you've got to leave the country, and the government is saying just that, in a somewhat roundabout way."
Writing on Twitter, Sarah Pierce, an immigration lawyer and policy analyst at the Migration Policy Institute, characterized the memo as "the Trump administration's first strike against overstayers."
"I understand that overstaying is something that really concerns this administration, and I'm actually a little surprised it took the administration this long to make any policy changes on overstays. This was something that on the campaign trail Donald Trump suggested he was going to go after," Pierce said in an interview. "But this brings up more questions than it solves, and I'm definitely concerned about how it will be implemented and if students will be given the opportunity to contest whatever is in their file that they may know about or not know about."
Emily Neumann, an immigration lawyer who writes the blog ImmigrationGirl, wrote in a blog post that it is "unclear how this policy change would actually reduce the number of overstays of F-1 students. More likely, it is a further attempt by the Trump administration to build an invisible wall to keep out legal immigrants."
"It just seems to be way beyond what is necessarily in order to catch the 6 percent that they think are overstaying," Neumann said in an interview. "What about the other 94 percent that are doing everything correctly? These are young people for the most part. You're coming here for your studies in your late teens, early 20s, most of the time. A lot of people that time make mistakes or they may not know that they're making a mistake. This just goes so far beyond what's necessary to correct this behavior. You made this little mistake and all of a sudden you're barred from coming to the country for three years."