You have /5 articles left.
Sign up for a free account or log in.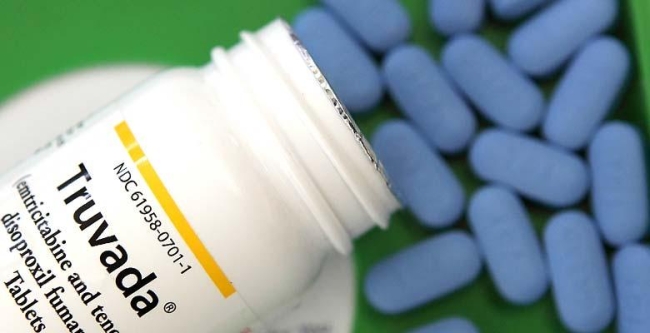 WASHINGTON -- At the annual college health administrators' conference Tuesday, one presenter laid out a scenario all too common among students: an 18-year-old gay man, a first-year student who was once sexually stifled in the small town where he grew up, is now out and experimenting on a large, urban campus.
He has 10 or so partners within a couple months -- sometimes using condoms, sometimes not. This is the type of student some health advocates believe is ideally suited to try the HIV-preventive drug PrEP -- which stands for pre-exposure prophylaxis -- which more and more institutions' health centers have begun prescribing since it gained Food and Drug Administration approval about six years ago.
Because traditional-aged college students remain at risk for HIV and often start to be more sexually adventurous, university health centers have begun serving as a much more frequent dispenser of this sometimes controversial drug -- more so than even a family doctor, who may not be aware it exists or might be reluctant to prescribe it.
The session at the American College Health Association's annual conference was essentially a how-to on prescribing PrEP, which can guarantee almost total protection against contracting the virus -- though concerns linger among college health professionals.
PrEP, sold under the brand name Truvada, is a small, daily-administered blue pill that blocks the acquisition of HIV by protecting the cells the virus attacks. It's particularly important that PrEP be taken every day, because otherwise its effectiveness is drastically reduced -- it's about 99 percent effective if taken seven days a week, versus roughly 85 percent at three doses a week, health professionals say.
Though the FDA approved it in 2012 and the Centers for Disease Control and Prevention started recommending it two years later, many health providers remain ignorant of PrEP or know little about it, said David Reitman, medical director of the student health center at American University.
Colleges and universities often don't prescribe it because they don't know about it, or they're misinformed, Reitman said. But many college-age students should be considered for PrEP, he said. Of the new youth (ages 13 to 24) HIV diagnoses in 2016, about 80 percent -- 6,766 -- were people ages 20 to 24, according to the CDC.
Men who have sex with other men still also contract HIV at a much higher rate than straight-identified men and women, and new diagnoses are particularly common among young men of color, especially black men. Kim Daly, health services coordinator at Salem State University, said that people of color much more frequently lack health care access, and the culture at certain institutions, such as at historically black colleges and universities, can discourage discussing issues of sexuality and HIV prevention.
Reitman during his presentation rattled off a list of reasons why college health centers sometimes don't prescribe PrEP -- they think it doesn't work, or that it can make the virus worse. They think it's too hard to monitor because of the strict follow-ups required, or that it causes privacy concerns when students take it without their parents' knowledge.
But similar to birth control pills for women and other contraceptives, PrEP is just relatively new and untried in some college environments, Daly said. She said that some health administrators believe you need complicated protocols in place or lengthy consent forms to administer PrEP. This was often the case for oral contraceptives -- women would need to fill out multiple-page consents -- but that's not true with PrEP.
"Our fear has maybe delayed the action," said Marcy Ferdschneider, executive director of student health services at Columbia University Medical Center. "It's the same with the HPV vaccine and what people said -- 'what are we telling people, when we say we're protecting against a sexually transmitted infection,' and when birth control pills came out."
After testing for sexually transmitted infections, and confirming the student doesn't already have HIV, a provider can prescribe PrEP for a three-month period. Students generally need to return every three months to confirm they're still HIV-free, because PrEP can make the virus resistant to treatment if it's already been caught.
But college health officials are often flexible since they're working around odd schedules in which the institution's health center might be closed for a month or more at a time for holiday breaks. An audience member asked how a student whose three-month follow-up fell in the summer could still safely take PrEP.
Margaret Higham, the medical director of health service education at Tufts University, said she has prescribed four-month supplies before, such as when students go overseas, without any problem. In rare cases, she's done five months.
"What you're trying to do is make people be consistent," Higham said. "You're meeting them and developing systems that make them succeed."
Part of a college clinician's job then is to also counsel a student on safe sex practices. PrEP doesn't prevent any other sexually transmitted infections, but for some college students, it's a green light to have sex without a condom.
Some in the audience brought this up: Would students have more reckless sexual encounters? Would a health official be doing more harm than good if a student didn't follow the daily regimen and somehow contracted HIV?
No, Reitman said. Contrary to what most people would think, any PrEP is better than none at all, because it still offers some protection.
And getting the drug isn't so difficult, even with possible insurance complications. Most insurers will cover it -- in only one case Reitman remembers, when he was working with the Puerto Rico branch of Blue Cross Blue Shield, was a student not able to pay for it.
The creator of PrEP, Gilead Sciences, will also cover several thousand dollars for co-pays for the drug.
More often complications come when college students are covered by their parents' insurance plan, and an explanation of benefits -- detailing STI testing and an HIV drug -- is sent to them instead of to the student. At least one state developed a solution for this: Massachusetts passed a law in April known as the PATCH bill, or Protecting Access to Confidential Health Care. When someone uses certain services through insurance, such as mental health or addiction treatment, the benefits explanation is sent to the patient, not whoever's insurance plan it is.
Reitman said students can also call the insurance company and reroute the EOB to them. Sometimes college clinicians will need to work with students to make sure they know how insurance works. STI testing can be particularly expensive and could eat through an insurance plan's limit, he noted.
To launch PrEP on a college campus, Reitman recommended aggressive marketing and reaching out to certain student groups -- such as the lesbian, gay, bisexual and queer campus organizations (which are often concerned about these types of issues) and women's groups.
Higham, of Tufts, said prescribing PrEP is particularly rewarding.
"With PrEP, they really bond with you, you learn about their life, and you're making a huge impact," she said.