You have /5 articles left.
Sign up for a free account or log in.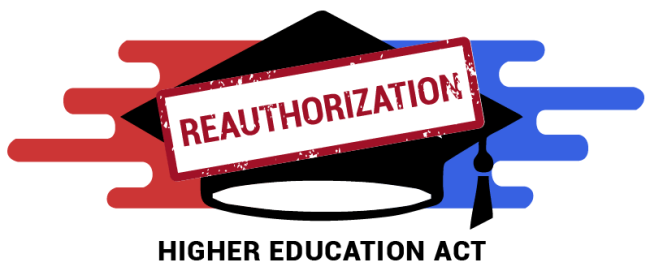 House leaders were mum on plans for the PROSPER Act after reportedly taking the temperature on members' support for the bill earlier this week.
College groups, student organizations and veterans' representatives meanwhile renewed pressure on lawmakers to withhold support for the GOP plan to overhaul the Higher Education Act.
No observers were ready to officially declare the bill dead without details from Republican leaders on support within the caucus. But as Congress enters the summer months without any sign of a floor vote, the chances of the legislation moving forward this year appear increasingly unlikely.
Politico reported this week that the office of House Majority Whip Steve Scalise, a Louisiana Republican, would conduct a whip check to determine if the bill had the support to move forward. There hasn't been any movement on PROSPER since December, when the education committee advanced the bill on a party-line vote.
A spokesman for Scalise's office said Wednesday that it doesn't comment on whip counts.
Representative Virginia Foxx, the North Carolina Republican who chairs the House education committee, continues to have "positive conversations with other members about the bill," said Marty Boughton, a committee spokeswoman.
But the committee deferred questions about support for the bill and a vote schedule to offices of Scalise and Majority Leader Kevin McCarthy.
Terry Hartle, senior vice president for government and public affairs at the American Council on Education, said it's relatively unusual for a committee to report out a major piece of legislation and not bring it to the floor for six months. But with Democrats, who were shut out of the drafting of the bill, withholding support, Foxx has had to secure at least 218 GOP votes.
"I think that's the issue at this point," Hartle said. "When they're sure they have the votes, they'll go to the floor, but not before."
While Republican leaders gauged support for the bill this week, vocal opposition to PROSPER heated up once again as critics sought to dissuade members of both parties from backing the bill.
Groups like ACE and the Association of Public and Land-grant Universities called on members to register their opposition with lawmakers. And on Monday, California's top public higher ed officials in a joint letter said the legislation undermined efforts in the state to make college more affordable and accessible for students.
"HEA reauthorization provides an opportunity to develop federal education policies that promote these goals," they wrote in a letter to members of Congress. "Unfortunately, we have significant concerns with many of the changes proposed in the PROSPER Act, which we believe would undermine our efforts and increase college costs for California's students and families."
The next day, the student body presidents of the Big Ten universities wrote to House leaders to say the legislation would be detrimental to prospective and current undergraduates. Like the California higher ed leaders, the group pointed to the proposed elimination of subsidized student loans, Federal Supplemental Opportunity Grants and Public Service Loan Forgiveness.
A coalition of veterans' groups, meanwhile, met individually with lawmakers this week to outline their opposition to the bill. Those groups have focused in particular on PROSPER's elimination of PSLF and the removal of consumer protection rules.
Foxx and supporters are looking to cobble together support for the legislation after Republican leaders in the House saw an embarrassing failure for the farm bill after bringing it up for a vote last month.
Senate leaders have indicated there likely won't be higher ed legislation coming out of that chamber this year. Tennessee Republican Lamar Alexander, the chairman of the Senate education committee, said last month that he doesn't expect the committee to craft a proposal for HEA reauthorization. Earlier this year, he had said he wanted to mark up a bill by April -- a timeline that observers said was extremely ambitious even then.
Hartle said Alexander's statement may further complicate the work of Foxx to win additional support.
"Right now, you would be voting on PROSPER knowing it's not going to go anywhere," he said.