You have /5 articles left.
Sign up for a free account or log in.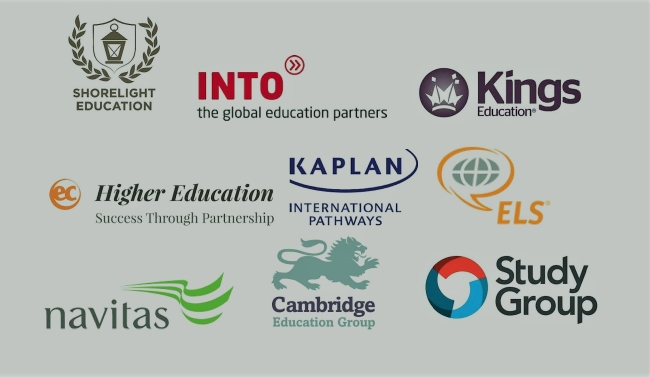 "Third-party pathways" are a shorthand descriptor for a diverse range of programs and contractual arrangements, and the models differ in significant ways from institution to institution and corporate provider to corporate provider.
Academically speaking, some pathway programs use "sheltered" instruction, in which pathway students are taught credit-bearing undergraduate or graduate classes separately from other students, while others integrate students into the general population for their classes. Some use a mix of both models. At some institutions faculty members teaching in the pathway programs are university employees; at others, they are hired by the corporate provider in coordination with the university.
Financially speaking, the terms of the agreements also vary in terms of the types of risks universities bear and the share of the revenues they stand to reap. They differ in terms of the scale and ambition of the enrollment targets. The duration of contracts varies from three years on the low end to 30 years on the high end.
Third-Party Pathways: a Series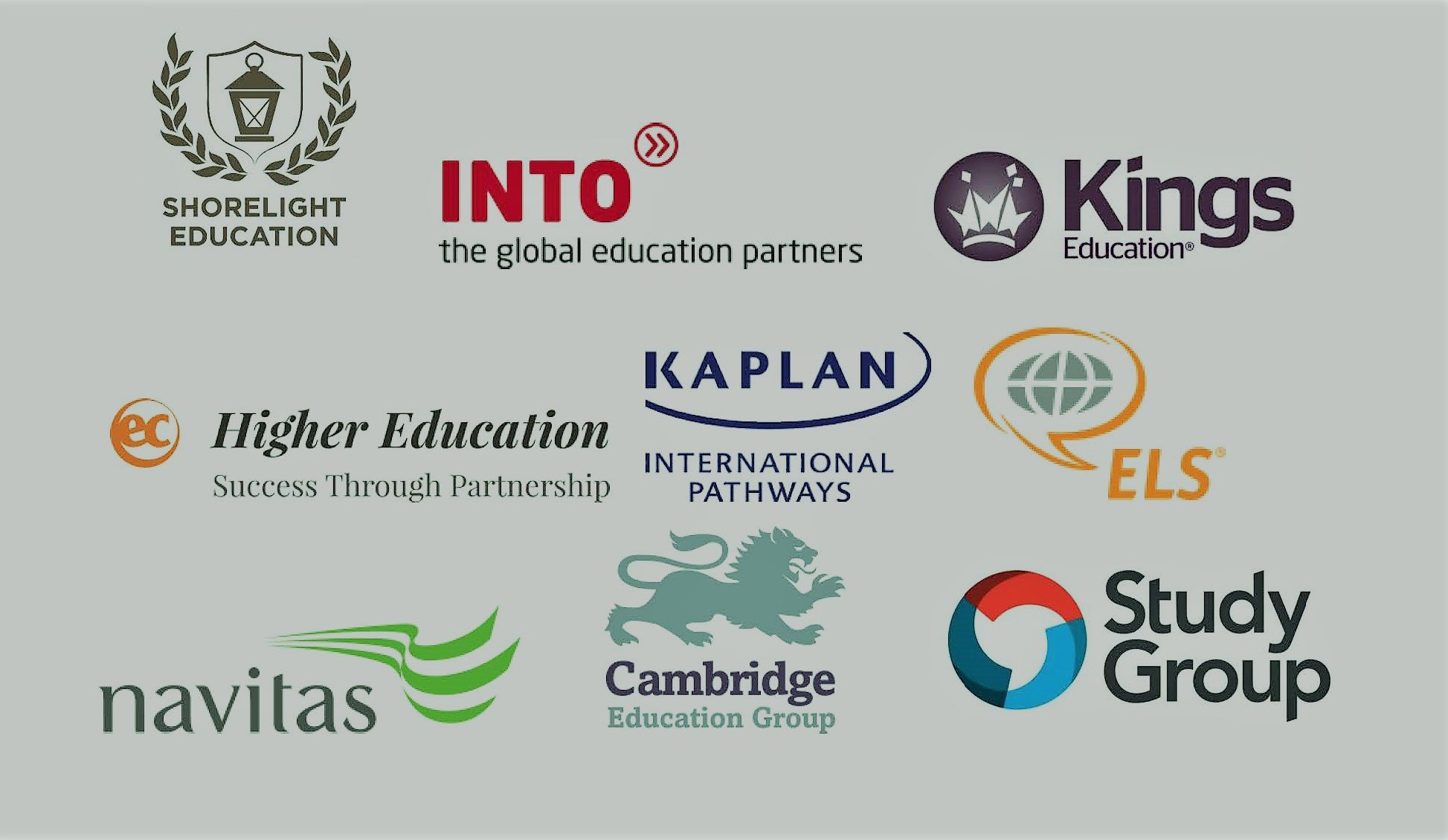 Elsewhere today:
Coming tomorrow:
The Pathway Impact on Commissions and Incentives
Parting Ways: Programs That Have Ended
Finally, the types of institutions that offer pathway programs differ substantially, ranging from state flagships and public land-grant universities that are looking for sizable boosts in their international student numbers to tiny, tuition-dependent private colleges that in at least a couple cases rely on pathway providers for substantial percentages of their total undergraduate student enrollment.
Many of the larger pathway providers look to partner with institutions that tend to be ranked somewhere in the 100-200 range in the U.S. News national ranking of colleges and universities: from the pathway provider's perspective, the higher the university's ranking, the better, but from the university's perspective, the most highly ranked institutions can recruit on their own and don't necessarily need or want third-party pathway partners.
A number of corporate players operate in the space, some of which are backed by private equity or venture capital cash. Many of the big players are internationally based and operate across multiple countries, including Australia and Britain, where the market for pathway programs -- or, in their higher educational contexts, "foundation-year" programs -- is more mature.
The biggest corporate players in the U.S., in terms of the number of universities they contract with, are Shorelight, a Boston-based private company founded in 2013, and INTO University Partners, a British company whose model is to form long-term joint venture corporations with universities to operate intensive English and pathway programs.
With a few notable exceptions, both Shorelight and INTO tend to contract with large institutions, and their partnerships tend to be larger scale. Shorelight counts among its partner institutions several state flagship institutions as well as some regional publics and a relatively elite private university in Washington, D.C: its partners include American and Auburn Universities and the Universities of Central Florida, Dayton, Kansas, South Carolina and Utah. Beyond pathway programs, Shorelight also contracts with universities on other international initiatives, as in the case of a partnership with the University of Massachusetts at Amherst in which it helps the university offer live instruction from a studio in Amherst to students in China.
INTO's partners include many large land-grant institutions, some regional publics and a few private institutions. Among its partners are Colorado State, George Mason, Illinois State, Marshall, Oregon State and Washington State Universities; private institutions it partners with include Saint Louis and Suffolk Universities. While most other pathway providers enter into contracts that are five to 15 years in length, INTO's contracts are as long as 30 years in length.
Study Group, which reportedly is up for sale by its owner, Providence Equity Partners, is comparatively a smaller player in the U.S. but has been especially busy signing new partners over the last year or so, agreeing to recruit for and help develop pathway programs at an eclectic group of institutions: Baylor University, a large Christian institution that's ranked No. 75 in the U.S. News ranking of national universities; Lipscomb University, a private Christian institution in Nashville, Tenn.; Lynn and Oglethorpe Universities, liberal arts institutions in Florida and Georgia, respectively; Texas A&M University Corpus Christi; and Western Washington University. Study Group also recently signed an agreement to do direct recruitment for West Virginia University, it second flagship university partner after the University of Vermont.
"Our strategy very simply put is to have a seat for every student who is either looking to go through a pathway program on a U.S. campus or looking for the best U.S. higher education experience they can have," said David Leigh, Study Group's CEO. "The way we do that, bluntly, is we look for as much diversity in our portfolio as possible … I wouldn't expect that a student who is looking at Baylor is also looking at Lynn."
Navitas, a large, publicly traded Australian company, has contracts with eight colleges or universities in the U.S., including Florida Atlantic University, three campuses of the University of Massachusetts system (Boston, Dartmouth and Lowell), the University of New Hampshire, and the University of Idaho. Its newest partner is Virginia Commonwealth University, a public institution in Richmond. Navitas will recruit students both for a new VCU pathway program and for direct entry into the university.
The giant education company Kaplan has an international colleges division that currently has pathway relationships with three U.S. universities, the longest-standing of which is Northeastern University. Northeastern is something of an anomaly among universities with pathway programs: it's ranked No. 40 in the U.S. News national ranking, higher than most institutions with such programs, and in fall 2017 enrolled more than 13,000 international students, making it the fourth-leading destination institution for international students in the U.S. At this point it seems to have less need for a pathway provider's help.
In response to an interview request, Northeastern issued a statement in which it suggested its partnership with Kaplan is limited in scope. "Northeastern University's robust in-house infrastructure supports global experiential learning programs and an international student population representing 150 countries," a spokeswoman said. "Our partnership with Kaplan is restricted to ancillary marketing activities focused on a couple of global regions." (Kaplan declined an interview request.)
Smaller Entrants
Two British companies, Kings Education and Cambridge Education Group, are also players in the pathway space.
Kings primarily partners with small private colleges, including Concordia College New York and Pine Manor College, in Massachusetts, and Marymount California University. Kings Education has a different model from other pathway providers: while most are recruiting students to a first-year program with the expectation that those students will complete their degree at the institution where they start, Kings uses a 1+3 or 2+2 model that has the expectation of transfer to another institution built in (for more on Kings, see this sidebar).
Another pathway company, Cambridge Education Group, started in the U.S. with a university transfer program similar to the Kings model, in which students came to Boston for a year at Wheelock College before transferring to another institution. That program has ended in light of Wheelock's merger with Boston University. Andrea Grassby, Cambridge's marketing director, said the company is looking for a new university partner in Boston.
More recently Cambridge has established pathway programs with several public universities, including California State University Monterey Bay, and the University of North Texas, the latter a 38,000-student institution. The programs are modest in size: both Cal State Monterey Bay and UNT reported enrolling between 40 and 45 students in their programs over the past academic year. Grassby said the Wheelock program had close to 100 students.
"In most cases we rent space from the university to deliver that program, our students go into university and college housing so they will pay housing fees and dining fees, so there is some income to the university for those students," Grassby said. "That model can be attractive to some universities because there's less risk."
Finally, over the past year, two companies that specialize in intensive English programs -- ELS Educational Services and EC -- have sought to establish footholds in the academic pathway market. ELS announced a new graduate pathway program with California Lutheran University and an undergraduate pathway at the University of St. Thomas, in Minnesota, and EC Higher Education is starting pathway programs with DePaul University and the University of Hartford.