You have /5 articles left.
Sign up for a free account or log in.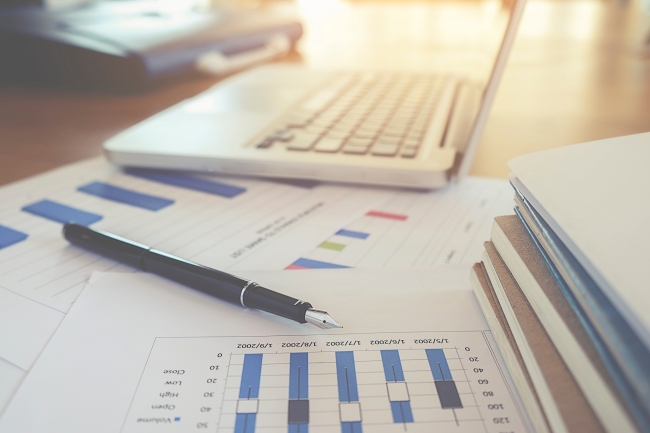 Senior theses often serve as the culminating academic project for undergraduates. They give students a chance to use the skills and subject knowledge they've learned to produce a meaningful piece of work. There is little debate among academics that writing a senior thesis is a valuable exercise. They are considered a high-impact practice, meaning they produce especially positive student outcomes, learning gains and retention.
But researchers Carol Trosset and Steven Weisler set out to answer one seemingly obvious question: What makes a senior thesis good? Their article of the same name appears in the current issue of Change: The Magazine of Higher Learning.
To do so, Trosset, a private consultant in higher education, and Weisler, chief data officer at the University of California, Davis, collected 789 student self-evaluations and asked faculty to blindly review 213 of those students' senior theses. From that data, Trosset and Weisler determined that student preparedness was the biggest indicator of quality. That is, students who were reportedly more prepared for thesis work wrote higher-quality theses.
"Preparation is very important," Weisler said. "Some of my colleagues have the attitude that it's OK for students to tackle a new subject that they haven't explored previously. I think our office polls against that. It says that students should be prepared."
Other potentially influential factors, such as faculty supervision and student commitment, had no effect on thesis quality, according to the article. However, they did play a role in grading. Sixty-two percent of thesis grades given by faculty advisers were an A or A-plus, whereas 33 percent of theses evaluated by the faculty readers received an A or A-plus, suggesting that students' feelings about their theses are more reflective of the overall experience than the quality of the final product.
Should grades be more reflective of quality? Trosset and Weisler agree that it's more complicated than that and say professors should better articulate to students exactly what contributes to a grade.
"A student might reach the wrong conclusion about what aspect of their work went well or badly, because the grade doesn't have a clear itemization of what's the best. And some grades do; in these cases they didn't," Trosset said.
The student surveys also revealed that students are unable to recognize what makes for high-quality work. A majority of student respondents were "very satisfied" with their work, despite the fact that only a third of theses received top marks from blind readers.
"There could be a bunch of things going on. One possibility … is that students know the work isn't that great but that's OK with them," Trosset said. "It's also possible, given that things like the experience of working with an adviser and how they felt about the project … were strong predictors of how satisfied they were with their own work … that when we say 'how satisfied are you with the quality of the product,' they're actually answering 'how satisfied am I with the whole experience of doing this work?'"
The senior thesis played a key educational role at all seven of the institutions Trosset and Weisler examined. Past research shows that use of high-impact practices, which include first-year seminars, learning communities and undergraduate research, are on the rise at bachelor's-granting institutions.
High-impact practices emphasize the development of soft skills like critical thinking, reliability, qualitative reasoning, work ethic and time management. Daniel Sullivan, a senior fellow at the Association of American Colleges and Universities, believes faculty need to do a better job explaining to students exactly what skills they want students to build during these projects.
"One of the things that we see is that faculty primarily focus their teaching on disciplinary learning goals, and they assume that students will pick up what it means to be a good critical thinker or qualitative reasoner," Sullivan said.
He added that employers today are not looking for subject-specific knowledge as much as they're seeking reliable, hardworking and on-time employees.
"In work, we need people to produce things and to do it in a time frame. In college, it's really all about you. The college focuses on your development," he said. "One of the things colleges don't teach very well is how dependent a work organization is on you showing up and being on time."