You have /5 articles left.
Sign up for a free account or log in.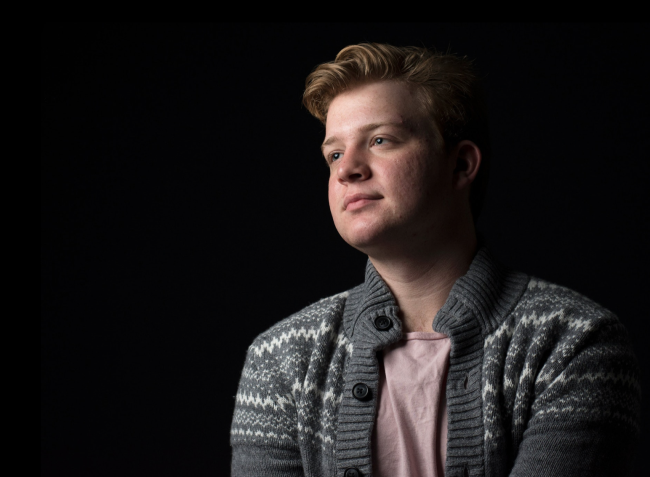 An unusual and complex sexual assault case has resulted in a federal investigation into the University of Alabama at Birmingham and is raising legal questions about attacks that occur off campus.
Blake Kitterman, a student at the University of Tennessee at Chattanooga, said he was sexually assaulted in his dormitory in November 2016. He had invited the alleged perpetrator, an Alabama Birmingham student, to stay the night while the student traveled because they both worked on Hillary Clinton's presidential campaign. Kitterman said he eventually reported the alleged assault to his institution, which in turn contacted Alabama. Officials at UAB began investigating under Title IX of the Education Amendments of 1972, the federal gender anti-discrimination law that requires colleges to prevent and investigate sexual violence on campus.
UAB twice found that the accused student had nonconsensual sex with Kitterman -- the second finding occurred when the student appealed, according to documents reviewed by Inside Higher Ed. The student was initially suspended from Alabama Birmingham for about two years, but that was reduced to a one-year suspension on appeal.
The student appealed again, and this time a university official completely reversed the original decision, saying the student would not be punished. John Jones, Alabama's vice president for student affairs, wrote to Kitterman and told him that its Title IX office didn't have jurisdiction to investigate the case.
UAB policies state that it will only take action for an off-campus sexual assault if it creates adverse effects or a hostile environment for someone on university property, which appeared not to be the case in Kitterman's assault.
A UAB spokesman, Tyler Greer, declined to discuss the case, citing federal privacy laws.
In October, Kitterman filed a complaint with the U.S. Department of Education's Office for Civil Rights, which opened an investigation into Alabama in March over whether the university mishandled the case. Kitterman also alleged in that complaint that Alabama Birmingham wouldn't release a transcript of his Title IX hearing. He said this was in retaliation for him speaking to news media about his case. OCR acknowledged his complaint but doesn't comment on active cases.
Also complicating matters: Alabama Birmingham revised its Title IX policies around the time Kitterman was allegedly assaulted. Its new sexual misconduct policy was approved in early November 2016 and took effect in late November, after the reported assault. A UAB official told Kitterman that it was the new policy that prohibited the university from investigating.
Kitterman said in an interview he was frustrated and "didn't know how to react," since multiple people at the university found the student responsible.
"I think the more aggravating part was not that he got off, but that they knew what he had done," he said.
Experts said they were unclear how the case would be resolved. Institutions' obligation under Title IX is to make sure that both programs and conduct on their campuses are not discriminatory. That means, in theory, if there's a potential danger or risk to the campus, an institution can take steps -- for instance, kicking out an alleged assailant, even if no one connected to the campus is accusing that person of an assault.
Peter Lake, the director of the Center for Excellence in Higher Education Law and Policy at Stetson University, called Kitterman's case a "first-class quandary."
An institution can face legal trouble for overstepping its jurisdiction, but it could also risk a lawsuit if it failed to act, Lake said.
Laura Dunn, a lawyer and founder of sexual assault survivor advocacy group SurvJustice, now with the Fierberg National Law Group, said she wouldn't consider Alabama Birmingham responsible under Title IX. She believes Tennessee Chattanooga in this case has the obligation -- but its powers are limited, considering the accused student isn't enrolled there.
Chattanooga can block the student from coming on campus, which it did, according to documents.
Alabama Birmingham, meanwhile, likely could have pursued sanctions not under Title IX but under its own conduct code. Rules at most institutions say a student can be punished for certain off-campus activities, such as criminal acts.
"Whatever [Alabama] attorney [was] looking at this case should be fired," Dunn said. "You can't assume jurisdiction and then get rid of it later."