You have /5 articles left.
Sign up for a free account or log in.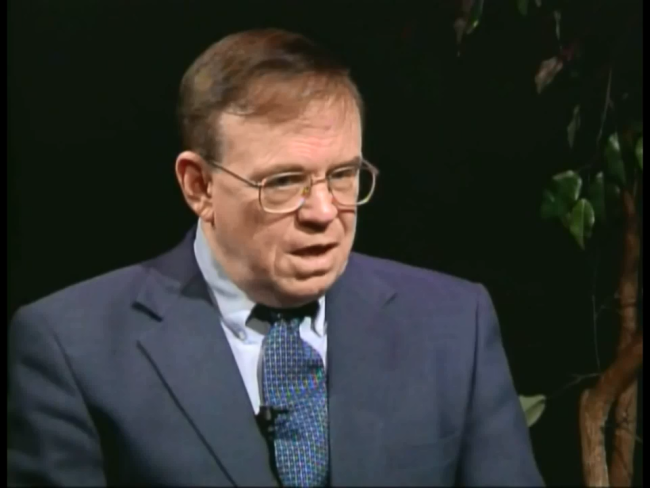 A professor at Taylor University, who built the evangelical institution's well-known professional writing program and is renowned in Christian publishing circles, has resigned amid accusations dating back 14 years that he kissed a student without her consent and has inappropriately touched other women.
Taylor officials were told at least three times of Dennis E. Hensley's alleged misconduct over the 21 years that he worked at the university before they ultimately suspended him. He stepped down the same day, according to a statement the university issued Thursday.
One of his former advisees reported in 2004 that in a closed-door meeting, after she told Hensley that she had been raped just hours before, Hensley hugged her and kissed both her face and mouth while she cried. During this incident and on other occasions, Hensley was confronted and reprimanded, the university said, though it appeared he was never removed from his position. The university announced Thursday it had suspended him after fresh allegations surfaced.
In an interview with Inside Higher Ed, Hensley, 69, denied any wrongdoing, saying he intended his behavior over the years to be supportive or consoling. He said it has now been misconstrued.
"I was trying to be gracious. I was trying to be comforting. I meant nothing in the way of any harm to her," Hensley said regarding the episode involving his advisee. "Now this is coming out 14 years later, with this whole 'Me Too' kind of thing, and everyone is piling on the bandwagon."
The earliest incident that Taylor officials have acknowledged is the one with Hensley's advisee, Rachel Custer, who was 23 when she enrolled at Taylor in fall 2004.
In an interview, Custer said she picked Taylor University specifically for the professional writing program and Christian atmosphere. She grew up religious, though not evangelical, but wanted to be around "like-minded people." She said she was particularly excited to work with Hensley, who had an excellent reputation as a mentor and author.
Early one morning in October 2004, Custer met a man at a pool hall who, she said, raped her. Custer said she reported the assault to the police around 5 a.m. the following day and felt she still needed to make a meeting with Hensley that afternoon. She was a transfer student and had questions about completing her degree.
As she was speaking to Hensley in his office, with the door shut, Custer said, she was visibly upset about what had happened and proceeded to tell him about it. Hensley appeared shocked and nearly jumped out of his chair, she said.
Custer said Hensley moved to comfort her, shifting closer and holding her hands while she cried. When she went to leave, she said, Hensley drew her in for a hug, which she said lasted too long to be comfortable.
Hensley moved back, she said, removed her glasses and his own and began to kiss her tears. Then he kissed her on the mouth, Custer said.
Custer said she pulled away and asked Hensley, "Don't you have a wife?" Hensley replied that had she had been diagnosed with lupus and was "in a lot of pain," and that he had not held a woman for a long time. He kissed her again, according to Custer.
"It's just hard to explain how much this messed with me," she said. "After the situation I'd been through, I thought I was in a place that was completely safe."
Before Custer left the room, she said, Hensley told her that this would be their "little secret."
Custer said she ran to her car and phoned her father, crying. Her father said she should turn around and drive back to campus while he phoned the dean of students to report what happened.
In a meeting with Custer, her mother and four university administrators less than a week later, Custer recalled, one official told them his own daughter had been taught never to meet with a man with the door closed.
University officials told Custer that Hensley would have a "letter" put into his file and would receive counseling. She had also intended to report the incident to police in Fort Wayne, Ind., but said police told her that Hensley had done nothing illegal. She never officially filed a report.
She said she couldn't stay at Taylor afterward and left, weeks into the semester. Custer finished her undergraduate degree at Indiana University South Bend.
"I don't want this to be seen as an attack on the church, but it harmed a lot of my faith, honestly," Custer said. "What I wanted at the time was for him to pay, I wanted him to be fired, at the very least. But no one seemed to care what I wanted."
Hensley remembered the incident differently and denied ever kissing Custer.
A veteran of the Vietnam War, Hensley said he recognized trauma and said Custer was shaking violently. He said he touched Custer's shoulders after she divulged the rape and told her it "would be OK" and that she should seek professional help. He said he embraced her briefly.
But her report of kissing was "fabrication," Hensley said.
He later met with administrators who said he would have a note put in his file. Hensley said the officials believed him when he said he was using his combat experience to calm Custer. Hensley said he was told never to touch another student and that when he met with female students from then on he would keep his distance and remain seated at his desk. He said he never had another complaint.
"She was totally in shock -- she doesn't remember the situation the way it was," Hensley said of Custer.
What led to Hensley's suspension, and eventually his departure, were "significant and credible allegations of serious misconduct" that officials investigated, according to the university's statement. A Taylor spokesman, Jim Garringer, declined to discuss Hensley beyond the statement, which reads in part:
"As a Christian institution of higher education, guided by biblical principles of truth, justice and grace, Taylor is grieved by any instance of predatory behavior or abuse of power. We hold accountable each member of our community with the expectation they adhere to the highest ethical, behavioral, and moral standards. We are committed to providing an environment of dignity, respect and safety for all members of our community."
Hensley said the accusations come from people who participated in writers' conferences, which he has attended for the last 25 years. But in the last six months, he said, participants had accused him of making inappropriate remarks or of touching them.
Often, attendees at these conferences have written stories that express pain, he said. When they read the stories they might break down in tears, hold Hensley's hand and pray or hug him, he said.
"I've always been outgoing, but in this era, that has been described going too far," he said. "I regret that we've come to that, that we've gotten to that point. I don't want to hold hands when we're praying, or return a hug, so I think it's an interpretation of what's going on in the media."
After he was suspended, Hensley said, he decided to resign because he planned on retiring soon anyway. He said his wife was suffering from cancer and needed more care as well.
Taylor's statement also referenced two other "situations," which officials didn't elaborate on, in which Hensley was disciplined.
Hensley said neither of the incidents involved students. In 2010, he said, he was meeting in his office, with his door closed, with his housekeeper, who had just come into an inheritance and wanted advice. Hensley said someone saw that and reported it to the university, believing it to be inappropriate.
On another occasion, three or four years ago, Hensley said, a woman who wanted help with a historical novel she was writing met with Hensley at his apartment -- this, too, was reported to the institution. Hensley edits manuscripts and considers himself a "book doctor."
Both times, officials met with him and told him he needed to consider appearances, Hensley said. He didn't recall being disciplined, as the university referenced in its statement.
"I guess they were worried about conduct in a Christian college," he said.
Hensley joined Taylor University full-time in 1997, working at the now-closed Fort Wayne campus. In 2009, the institution created a full department for professional writing because it had grown so rapidly, he said. And recently it was folded into a much more comprehensive communications department.
Hensley estimated that 1,200 students have graduated from the program he helped build -- he said it has attracted students who went on to be editors, work at major publishing houses and write award-winning books. Hensley has written 64 books but doesn't have any in the works, he said. He is considered a major player in his field and has been celebrated for running one of the finest writing programs in the country.
As a professor, he was known as old-school and somewhat militaristic in class, with clear favoritism toward male students, said Hannah Schaefer, who graduated from the professional writing program last year.
Female students often were uncomfortable around him because he didn't respect personal boundaries and would often talk too close to their faces, Schaefer said. He was Schaefer's adviser her first two years at Taylor, but he never acted inappropriately with her, she said.
"But there was this unspoken rule, sometimes not, to avoid him," she said.
She said Taylor administrators didn't do their job because Hensley's behavior was documented, but that the university leaned heavily on him to market the program because he was so prominent and frequently published. When she was interested in joining the program, before she enrolled at Taylor, Hensley reached out to Schaefer directly and invited her to visit campus. He also accompanied students to writing conferences on occasion and, according to Schaefer, knew "everyone" in publishing. He would bring in editors and publishers, who would speak glowingly of him in lectures, Schaefer said.
Only once, when Hensley brought in a former student to address a class, did she hear anything negative. That student said they didn't have to listen to Hensley's advice as gospel, and that he would try to capitalize and take advantage of them if they did become successful, Schaefer said.
Another 2017 Taylor alumna, Kaitlyn Duchien, said she left the major after a single semester and moved to study social work in part because of Hensley's teaching style. She also never encountered any inappropriate behavior, but said Hensley would stand a little too close when he spoke with her and would hold eye contact too long.
"I couldn't come to him and comfortably talk about writing ideas, or how I could improve. It felt so intimidating to approach him," Duchien said, adding that she felt pressured by Hensley when she told him she was abandoning the program.
"I could see how he could have easily taken advantage or put someone in a corner because of his very domineering or aggressive type of behavior," she said.
According to Jim Watkins, one of Hensley's former colleagues, Hensley's victims have "suffered."
Watkins, a writer and former book editor, taught at Taylor for 15 years. He credits Hensley with giving him "the privilege to teach," he wrote in a post on his personal website.
He wrote that Hensley's academic and teaching career were over after allegations went public that Hensley had been uninvited from speaking engagements, and that his books were being removed from publishers' websites. Hensley said he was unaware of this.
"Sadly, there are some accusers who are not content with these necessary consequences but want the proposed punishment in The Merchant of Venice -- a 'pound of flesh,'" Watkins wrote. "I believe justice has been served, but I'm afraid what some women on Facebook and Twitter really want is blood."
He added, "This is the time for confession and repentance on Dr. Hensley's part. (There is absolutely no excuse for this sinful behavior.) This is also a time for forgiveness and healing for his victims. (I've talked to many of them and am appalled and heartbroken in what they suffered.) Balancing justice and mercy is a delicate balance -- perhaps something that only God can accomplish. I will allow him to bring those together in this case."