You have /5 articles left.
Sign up for a free account or log in.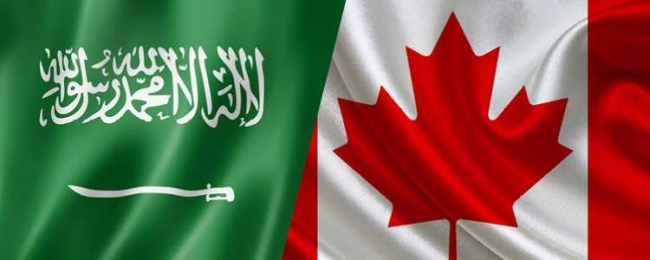 Saudi Arabian students in Canada are caught in diplomatic crossfire.
Saudi Arabia's Ministry of Education is making plans to transfer students out of Canada to institutions in other countries after a diplomatic meltdown between the two countries sparked by Canada's criticism of the kingdom's arrest and detention of human rights activists.
A spokesman for Saudi Arabia's education ministry said on Twitter that the ministry is "working on preparing and implementing an emergency plan to facilitate the transfer of our students to other countries."
CNN reported that 7,000 Saudi students on government scholarships in Canada will be relocated. CNN quoted an interview that Jasser bin Sulaiman Al Harbash, a deputy minister of education, gave to state-run television: "We will be able to accommodate this number of students in excellent countries such as the U.S., U.K., Australia and New Zealand."
The Saudi government sponsors thousands of college students studying abroad on a government scholarship program, though the size of that program has shrunk in recent years. The most recent statistics available from the Canadian Bureau for International Education show that students from Saudi Arabia made up 2 percent of Canada's 494,525 international students in 2017.
The threats to withdraw students from Canada came as part of a broader diplomatic dispute. The Saudi government on Sunday ordered the expulsion of Canada's ambassador to the kingdom and announced a halt to "all new business and investment transactions with Canada" in response to tweets from Canada's foreign affairs minister, Chrystia Freeland, and the ministry's Twitter account criticizing the arrest and detention of civil society and women's rights advocates, including the dissident blogger Raif Badawi, who was sentenced in 2014 for the crime of insulting Islam, and his sister, the women's rights activist Samar Badawi.
Saudi Arabia's Ministry of Foreign Affairs described the Canadian government's statements as "a blatant interference in the Kingdom's domestic affairs" and "a major, unacceptable affront to the Kingdom's laws and judicial process, as well as a violation of the Kingdom's sovereignty."
Freeland issued a written statement: "We are deeply concerned that Saudi Arabia has expelled Canada's ambassador in response to Canadian statements in defense of human rights activists detained in the kingdom."
"Canada will always stand up for the protection of human rights, including women's rights and freedom of expression around the world. We will never hesitate to promote these values and we believe that this dialogue is critical to international diplomacy."
Freeland, according to the CBC, said in a press conference Monday that Saudi students remain welcome in Canada. "It would be a shame for those students if they were deprived of the opportunity to study here," she said.
Bessma Momani, a professor of political science and Middle East specialist at the University of Waterloo, wrote on Twitter about the difficult situations Saudi students in Canada now find themselves in.
Higher education experts also took to Twitter to point out the risks to institutions of relying too heavily on a single country for international enrollment.