You have /5 articles left.
Sign up for a free account or log in.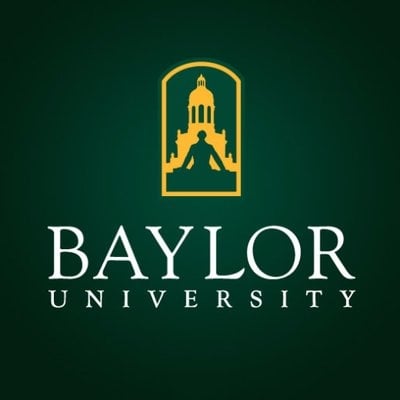 A Baylor University administrator infiltrated sexual assault survivors' advocacy groups and tried to shape their messaging -- then reported their strategies to other campus officials, anonymous sources have alleged to the trade magazine PRWeek.
While the administrator in question, Matt Burchett, Baylor's director of student activities, did work with these student groups, both he and other university representatives have refuted claims that he was a "mole," calling an article based on the allegations "outlandish" and "inaccurate."
"For one thing, a 'mole' is someone who operates secretly," spokeswoman Lori Fogleman said in a statement to Inside Higher Ed. "Dr. Burchett was above board in his role. He was not undercover nor was he duping anyone. What's more, the students were certainly free to reject his suggestions. As part of his official duties, Dr. Burchett regularly facilitates expressive activities by students and coordinates a variety of resources from across campus to meet their needs. Information is shared back and forth to ensure such events are safe and provide a platform for the students to communicate their message."
PRWeek reported last week that Burchett arranged demonstrations and vigils for these survivor groups, then told administrators what he had learned planning the events, as well as afterward. When the organizations tried to collaborate and make demands of Kenneth W. Starr, the former president, Burchett would befriend student activists and pretend to help organize events on sexual assault. In reality, anonymous sources said, he was feeding information back to administrators.
Starr has since left the university. Following revelations that the university mishandled widespread sexual assault accusations against the institution's football players, he was demoted, then he resigned from his law school professorship.
Burchett, in an interview with Inside Higher Ed, said part of his role is liaising between students who want to plan "expressive events" -- such as a vigils -- and campus departments, such as security, spiritual life, media relations and others. His "role is really clear," he said, because he discusses with students who he will be working with and shares the expectations and feedback of administrators at the private Baptist university.
Burchett described two vigils on campus sexual assault that he helped plan with student organizers in 2016. He said he worked with one or two students in both cases -- when he was planning the first vigil, he had a face-to-face meeting with activists, but the rest of the time he was communicating via email and telephone. He never met with students face-to-face for the second vigil.
On both occasions, Burchett said, because students wanted to plan the vigils quickly, he interacted with them for less than 36 hours.
During the first vigil, students were distributing cards that included a message about why they were holding the event, Burchett said. He said he provided comments about how best to phrase the message, but he said his feedback was merely a suggestion, not a mandate.
Burchett said he shared information about the cards with other campus officials who were involved in planning the event -- he could not recall exactly who, but he said they were from the usual campus agencies he works with.
"My role is, my intent is, to listen to the students and understand what their hopes and visions are on campus, then as an adviser to ask questions, make recommendations, so they can fully realize that vision -- while also, and I believe this to be true -- provide freedom for them to do what they wish," Burchett said, adding that he did not receive any feedback from students after events other than that they felt supported by the university in planning them.
J​​ason Cook, a spokesman for Baylor, said PRWeek contacted the university after Burchett gave a deposition -- which remains sealed -- in a lawsuit against the institution. Cook said the university does not believe the unnamed sources in PRWeek's article are students.
Ten unnamed former students are suing Baylor, alleging that they were sexually assaulted and that the university did not adequately handle their complaints. The cases date from 2004 to 2016. Baylor has faced several scandals around campus rape and its football team, leading to the ouster not just of Starr, but of head football coach Art Briles and athletics director Ian McCaw.
In interviews, survivor advocacy groups said university officials who work with students on activism surrounding sexual assaults are usually operating with the institution's interests in mind, not victims'.
Laura Dunn, founder of SurvJustice, a survivor advocacy group, who is now a lawyer with the Fierberg National Law Group in Washington, said she has seen cases of universities hiring "advocates" who were first and foremost campus employees, but who were held out as support for survivors.
Students would trust them, Dunn said, but these "advocates" would "eventually show their true colors."
At one California-based institution, the advocate would ask for in-person conversations or phone calls to avoid creating records that showed policy violations, Dunn said. Another advocate, at a New York university, destroyed a student's personal notes on a sexual assault hearing after the survivor said she wanted to file a complaint.
"That's why survivors should look to national and community-based advocates and groups for support -- because they may not able to rely on [anyone] employed or even contracted by the school to assist them," Dunn said.
Students should only work with administrators when clear boundaries are established and they are up front about representing the institution, said Alyssa Peterson, a policy coordinator with the advocacy organization Know Your IX, a reference to the federal gender antidiscrimination law Title IX of the Education Amendments of 1972. She called Baylor "unethical."
Carly Mee, the current interim director of SurvJustice, blasted Baylor's purported actions, saying they would likely create mistrust among survivors.
"Infiltrating what should be safe, supportive spaces for survivors for the sole purpose of gaining information to protect the university's image is revictimizing, as survivors will now likely doubt who they can trust," Mee said. "Furthermore, it sends a clear message to survivors that the administration isn't truly concerned about their safety and well-being, but solely about the school's public image."