You have /5 articles left.
Sign up for a free account or log in.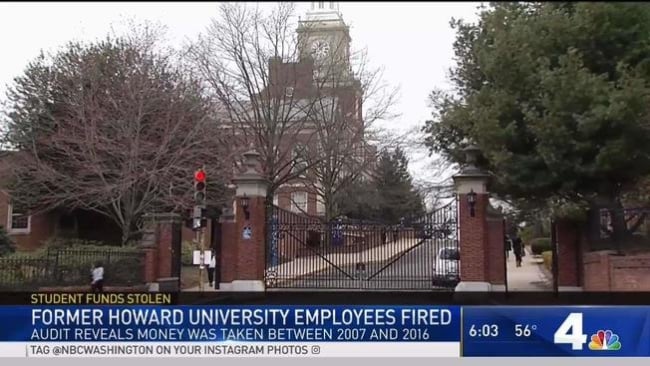 One of the country's most prominent historically black universities learned this month that it is now subject to one of the Education Department's strictest forms of financial limitation.
Howard University landed on the list of institutions subject to heightened cash monitoring 2, a status that means it can receive federal funding only after it has disbursed financial aid to students. That doesn't necessarily create a crisis for Howard, but it could generate more financial instability at an institution that has struggled in recent years with budget and financial issues.
The cash monitoring sanctions can be triggered by a number of situations, such as troubles with accreditation, late filing of financial statements or concerns about an institution's financial responsibility.
Howard faced an embarrassing financial aid scandal last spring -- the university fired six employees in its financial office for fraud, which was discovered via an internal investigation begun in 2016. Social media posts detailing the misappropriation of funds led to campus protests by students demanding answers from the university.
In a letter to university students and employees this week, Howard president Wayne Frederick indicated that the federal sanctions, which were first reported by The Washington Post, resulted from an inquiry that began after those issues became public.
In a statement, Frederick said the university has made serious reforms and improved oversight of its financial aid office.
"The university will continue to partner with Financial Aid Services, and work closely with the Department of Education, to ensure Howard students receive best in class service in the administration of financial aid," he said. "It is important to note that we are taking all necessary measures to avoid any adverse impact to students in the processing of aid and receipt of funds. The entire cabinet and I remain focused on ensuring Howard's future remains bright and the institution is led with transparency and accountability."
In a letter to Howard announcing the decision this month, the Education Department said only that its action arose from "serious administrative capability issues" found in the university's compliance audits for the 2015 through 2017 award years and in a May 2018 program review. Among those issues were a lack of internal controls and failure to make sure students were actually eligible for Title IV funds.
The department's letter said the university would receive a more detailed outline of problems identified and be given a chance to respond. (That report has not yet been sent to Howard.)
The most recent publicly available data on cash monitoring sanctions included nearly 550 colleges, most of those subject to a less severe form of cash monitoring. Three other historically black colleges appear on the list of institutions subject to HCM2 -- Cheyney University of Pennsylvania and Arkansas Baptist College for administrative capability issues, and Wiley College in Marshall, Tex., for program review findings.
While Wiley was a new addition to the list, Cheyney and Arkansas Baptist have been subject to the heightened cash monitoring sanction for multiple years.
Robert Kelchen, an assistant professor of higher education at Seton Hall University, said the sanctions should be a significant concern at Howard.
"This has the potential to cause financial stability issues or at least potentially force Howard to access a line of credit to help cover the delay in receiving federal funds," he said.
But even though the university's timeline for getting off heightened cash monitoring is unclear, Kelchen said Howard can still expect to be paid back by the federal government for student aid. Special federal funding Howard receives as an HBCU could also blunt the impact of the sanctions. And if the university runs into serious challenges, politics could be a factor as well.
"If Howard begins to struggle financially, I would expect members of Congress to pressure the department to help it get off HCM2 more quickly," he said.