You have /5 articles left.
Sign up for a free account or log in.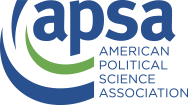 Anecdotes abound of scholars who write on controversial subjects being denied visas to enter China, having difficulty accessing archives on the mainland or being "taken for tea" by Chinese police or security officials during the course of their fieldwork. But just how common are these kinds of experiences?
A survey of more than 500 China scholars discussed Saturday at the American Political Science Association's annual meeting in Boston finds that such "repressive research experiences are a rare but real phenomenon" in the China studies field and "collectively present a barrier to the conduct of research in China." Researchers found that about 9 percent of China scholars report having been "taken for tea" by Chinese government authorities within the past 10 years, to be interviewed or warned about their research; 26 percent of scholars who conduct archival research report being denied access; and 5 percent report difficulties obtaining a visa.
A majority of researchers believe their research is either somewhat sensitive (53 percent) or very sensitive (14 percent). Sixty-eight percent of scholars say that self-censorship is a problem for the China studies field.
"Our own conclusion is that the risks of research conduct in China are uncertain, highly individualized, and often not easily discernible from public information. The decision about whether or not to pursue a particular potentially sensitive research project is a therefore highly personal one. Scholars encounter real consequences for conducting certain research in China, and these risks are higher for both Chinese researchers, and the Chinese colleagues and interlocutors who interact with foreign scholars," Sheena Chestnut Greitens, an assistant professor of political science at the University of Missouri, and Rory Truex, an assistant professor of politics and international affairs at Princeton University, write in a paper outlining the results of their survey.
Greitens and Truex write that their survey provides "the first systematic data on the frequency with which China scholars encounter repressive actions by the Chinese government." The researchers sent the survey to 1,967 social scientists they identified having expertise in China and received 562 complete responses, for a 28.6 percent response rate. Respondents include anthropologists, economists, historians, political scientists and sociologists. The researchers limited the sample to scholars working in Australia, Europe, Hong Kong, New Zealand and North America.
The survey focuses specifically on researchers' experiences, but it comes at a time of increasing concern about Chinese influence on Western academe more broadly. Reports last fall that academic publishers were censoring journal content in China raised widespread alarm, and Chinese-government funded Confucius Institutes, centers of Chinese language and culture education that are located on U.S. college campuses, are coming under increasing scrutiny.
Greitens and Truex divided the repressive research experiences they documented into three main categories:
Restrictions on access to China. Greitens and Truex found that the Chinese government "does restrict visa access for work that it considers potentially problematic." While there are some high-profile cases of scholars who report being "blacklisted" from China long term, the researchers found that "the most common form of restriction is temporary visa 'difficulty' rather than outright denial or long-term blacklisting." Greitens and Truex note that it is not always clear that the reason for difficulties is related to the scholar's research, but the scholars often believed or received informal indication this was the case.
Restrictions on access to research materials and subject. Restrictions on access to archival research materials are fairly common: 26 percent of all scholars who do archival research report facing restrictions, as do 41 percent of responding historians, whose research depends most heavily on access to archives. Denials of access to particular materials often seemed to be based on the topic of those materials, though, as Greitens and Truex write, "archivists rarely cited sensitivity as the reason for denial, instead citing digitization or other internal processes."
The survey findings also suggest that access to archival materials has changed over time, and that some previously accessible materials are no longer available to foreign researchers.
Of those researchers who use interviews or participant observation in their research, about 17 percent report that they'd had interview subjects "withdraw in a suspicious or unexplained matter, an experience that is most prevalent in political science and anthropology."
Surveillance and intimidation. Among the 9 percent of respondents who said they'd been interviewed by Chinese authorities ("taken for tea") within the last 10 years, Greitens and Truex write that there were certain common patterns in their experiences. "A scholar attracts attention in the course of research -- attending a protest, requesting archival access, giving a talk, etc. Agents of the local government in turn respond, gather information on the researcher, and often seek an end to, or place boundaries around, the research activity," they write.
In addition, about 2 percent of respondents reported having their computer or other materials confiscated during field research. And 2.5 percent -- 14 individual scholars -- reported experiencing temporary detention by police or physical intimidation. Greitens and Truex found that "these higher-impact events occurred disproportionately in places with a heightened security presence, such as Tibet and Xinjiang."
Impact on a Range of Research Subjects
Over all, Greitens and Truex found that while it does appear that "research topic area plays a role in repressive experiences," it is "far from deterministic." For example, they found that scholars who studied topics considered sensitive like ethnicity, religion and human rights were disproportionately likely to encounter difficulties getting visas. But researchers who studied other topics including the environment, China's foreign relations and gender had problems, too.
In many cases Greitens and Truex note that "research is not blocked, but allowed to proceed while being monitored along the way." One theme of their findings was what scholars describe in open-ended responses as "fuzzy" or unclear boundaries: "You never know where the border is; you only know when you have crossed it," one respondent said.
Warnings frequently come through informal channels. Twelve percent of all scholars, and 17 percent of those who said they do intensive field research, say that a Chinese colleague or friend had been contacted about their work. "We note that this is consistent with a broader pattern … where political sensitivity is communicated through indirect channels and language than directly through formal procedures, where relationships rather than documents and institutions are leveraged for that communication," Greitens and Truex write.
China scholars reported adjusting their research strategies in in various ways to avoid drawing undesired attention from Chinese state authorities. Nearly half (48.9 percent) said they have used different language to describe a project while in China. Nearly a quarter (23.7 percent) shifted a project's focus away from the most sensitive aspects, while 15.5 percent reported having abandoned a project entirely. Just 1.6 percent reported publishing anonymously.
Though the majority (68 percent) of respondents agree that self-censorship among China scholars is a problem in the field, Greitens and Truex write that their "survey data also challenges the definition of self-censorship and the notion that it occurs primarily because of self-interested careerism. Respondents stressed discretion as a necessary ethical principle for social science research in China, given the potential for a scholar's Chinese interlocutors to disproportionately bear the negative consequences of sensitive research. They also drew a distinction between censoring the conclusions of academic work and choosing to adopt more publicly critical stances on policy issues, especially those that fell outside their specific research area."
Asked to offer advice on how to manage sensitive research in China, respondents emphasized the importance of listening to Chinese colleagues and protecting research subjects and interlocutors above all else.
"Many respondents offered advice that emphasized discretion and sensitivity to context," Greitens and Truex write. "Variants of 'keep a low profile' or 'keep your head down' occurred with some frequency. This was usually explained not just as a measure to avoid trouble with the Chinese government in the short-term, but a matter of developing the capacity to conduct research in China over the course of a scholar's entire career, thereby creating long-term intellectual value."