You have /5 articles left.
Sign up for a free account or log in.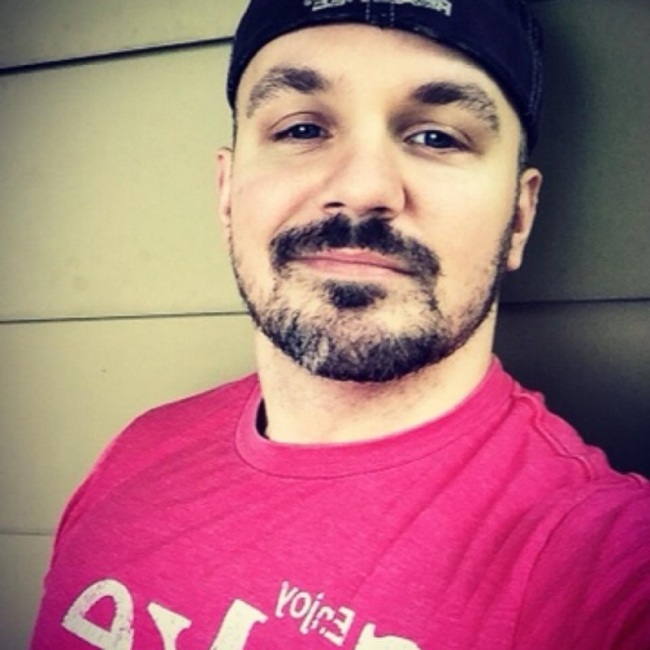 A man who dropped out of a Christian institution 15 years ago will not be allowed to return after officials found out he was gay, saying he did not "adhere to biblical truths."
Gary Campbell, 35, left Clarks Summit University in 2003. He'd enrolled in 2001, knowing he was gay but believing he could change his sexuality, he has said in previous interviews. In an attempt to save money, he dropped out just six credits shy of earning his bachelor's degree and instead tried to attend a two-year college. But Campbell never graduated. Instead he enlisted in the U.S. Navy, but struggled with alcoholism -- he said he was discharged after being caught driving drunk on a military base.
This fall, after 19 months of sobriety, he attempted to rejoin Clarks Summit, part of his plan to stay clean, according to news reports. The university, formerly known as Baptist Bible College, is located in northeastern Pennsylvania, about eight miles north of Scranton.
Campbell saved money for tuition and books. Friends and family donated $700 for expenses, The Scranton Times-Tribune reported. But the university contacted him in late August and told him that because he is gay, he is no longer eligible to attend. Campbell wrote to the university to appeal the decision, but was denied.
"I am done playing nice and I am done being respectful to a school that I have always given the benefit of the doubt to but for some reason I cannot get the same favor in return," Campbell wrote in a Facebook status last month.
Clarks Summit forbids same-sex romantic and sexual relationships as a part of its stance on "sexual purity," according to the university's student handbook.
"As a Christian college, we expect all students to act in a way that is consistent with our biblical belief system. We have always clearly stated those beliefs and have exercised the freedom to uphold our faith," the university said in a statement to Inside Higher Ed.
"To prepare students for worldwide service opportunities, CSU clearly affirms biblical sexuality. We clearly communicate to all prospective students that we adhere to biblical truths, and expect them to do the same. That is part of what has made CSU a successful educator for more than 80 years. We would be happy to assist any former or prospective student who does not choose to agree with those faith standards to find another school in order to finish a degree."
The university did not respond to a question about how administrators unearthed Campbell's sexuality. The statement said that officials do not discuss individual students' enrollment decisions.
His story has inspired a hashtag: #LetGaryGraduate, under which online commentators have urged the institution to let Campbell finish his degree.
While Clarks Summit does accept federal funding and has agreed to comply with the anti-discrimination law, Title IX of the Education Amendments of 1972, many evangelical institutions seek exemptions to parts of Title IX under the premise that the law violates their religious convictions, mostly surrounding discrimination related to sexual orientation and gender identity.
A Clarks Summit official did not say whether the university has asked for or secured a Title IX exemption, saying it was "not a Title IX issue."
A university attorney provided the following statement:
"No Supreme Court, Third Circuit, or Middle District of Pennsylvania court has reinterpreted Title IX's ban on sex discrimination to reach sexual orientation.
Clarks Summit University is eligible for the religious exemption Congress created when it passed Title IX. The U.S. Department of Education's Office for Civil Rights, which enforces Title IX, has stated that "[a]n institution's exempt status is not dependent upon its submission of a written statement to OCR."
The U.S. Department of Education no longer publishes a list of institutions that have sought the exemption -- LGBTQ advocates have warned that not making the list public would encourage more discrimination against queer students. In February 2017, the Trump administration rescinded Title IX guidance related to discrimination of transgender students.
Neighboring Lackawanna College, a private college in Scranton, has reached out to Campbell to try to help him complete his degree there, the Times-Tribune reported. It wasn't immediately clear whether he had accepted the offer.
"We wish Mr. Campbell all the best. CSU values education and we are pleased that he has found a college to help him continue his educational pursuits," Clarks Summit said in a statement.