You have /5 articles left.
Sign up for a free account or log in.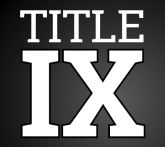 More than a year ago, a female student at the University of California, Los Angeles, told the institution she was raped in August 2016. Her attacker, she alleged, had already sexually assaulted another of her sorority sisters.
The university found her accusation credible. It expelled the young man, a campus fraternity member, in 2017. In February, he lost his appeal to return to campus.
But the student who filed the complaint was not satisfied. She maintains that the expelled student's fraternity -- and UCLA's fraternity system as a whole -- should have known the assault could occur and should have protected her. The fraternity had hosted a party that August night during which she drank until she couldn't walk, she said.
Last month, the student anonymously filed a lawsuit against her alleged rapist, Blake Lobato (who is named in court documents and whose identity has been widely reported), and his fraternity, Zeta Beta Tau, as well as Sigma Alpha Epsilon and the UCLA Interfraternity Council, the governing body of the university's 22 fraternities. Though the council is a registered student group, it is independent from the institution, which is not named as a defendant.
Her lawsuit comes at a time when the Trump administration intends to overhaul the regulations around Title IX of the Education Amendments of 1972, the federal gender antidiscrimination law that bars sexual misconduct at colleges and universities.
U.S. Secretary of Education Betsy DeVos last year rolled back Obama-era rules around Title IX, declaring them unfairly slanted against accused students. The Education Department's proposal on Title IX, a draft version of which was leaked to Inside Higher Ed, likely would not even have allowed for an investigation into Jane Doe's case, as institutions would no longer be obligated to investigate assaults that occurred off campus. Title IX experts are debating whether this provision would pass legal muster, as the law is triggered when a hostile environment in present on campus -- such as the presence of a rapist -- regardless of whether an incident occurred on the grounds or not.
Lobato's lawyer has argued that UCLA's findings against his client were flawed and has requested that a Superior Court judge overturn the sanctions.
A particularly prominent part of the lawsuit are the allegations that fraternities' misconduct isn't isolated to just UCLA -- that alcohol abuse and sexual assaults run rampant among other chapters nationwide, with recent incidents at SAE's chapters at the University of Missouri, Clemson University, Oklahoma University, Northwestern University, the University of Southern California, California State University, Long Beach, and others, as well as ZBT's chapters at Cornell University, Florida State University, the University of Central Florida and the University of Michigan.
The local and national chapters of the fraternities and the Interfraternity Council have either not responded to requests for comment from Inside Higher Ed or declined to comment on the lawsuit. However, the national chapter of ZBT, through spokeswoman Risa Morris, provided a statement:
Zeta Beta Tau was recently notified of a lawsuit against a former member of the Alpha Rho Chapter at the University of California, Los Angeles, which involves serious allegations against that former member. Though the alleged incident did not occur in connection with any fraternity event, Zeta Beta Tau is deeply disturbed by these allegations. We continue to work with our chapters and with universities to prevent campus sexual assault, provide allies for survivors, and encourage healthy relationships.

That is why, contrary to recent news reports, both chapter presidents and Irving Chase, the chapter advisor to whom the plaintiff described her allegations, advised her to report those allegations to the proper university authorities.
In August 2016, Doe alleges she attended a party sponsored by SAE, where its members served copious amounts of alcohol -- a violation of UCLA and fraternity rules. Despite the fact that both Doe and Lobato were intoxicated, they were continually served without anyone checking their IDs -- SAE members hadn't hired security or supervision for the party.
The lawsuit states that around midnight, Doe was tired and tried to leave the party, but was too drunk to walk home on her own, so she went back to wait for the gathering to wind down. On her walk back to the party, she encountered Lobato, who encouraged her to "hang out" with him at the ZBT house.
Once there, Doe said she saw multiple brothers, but none of them intervened to prevent the assault, even though she was obviously drunk.
Doe lay down, slipping in and out of consciousness. She alleges that Lobato raped her and that she told him "No" multiple times and tried to push him away.
The lawsuit states that she was visibly bruised and sore days after the purported attack.
"ZBT had no mechanism of supervision or security to prevent a fraternity member from bringing an obviously drunk girl upstairs and raping them," the lawsuit states.
Doe alleges that ZBT should have known Lobato was a serial offender, as he had reportedly sexually assaulted another UCLA student earlier in 2015, an attack that the university's Title IX office confirmed. In the lawsuit, she maintains that the fraternity also should have known that students were drinking before the SAE party and should have taken steps to prevent it.
Though Doe reported the rape to the ZBT president and one of its board members, who is a lawyer, she alleges that the board member dissuaded her from filing a Title IX complaint. She did not do so until early 2017. She also told the new ZBT president about the episode that January. He promised to kick Lobato out of the fraternity.
She is suing the Greek entities -- both the UCLA and national chapters -- and the Interfraternity Council for negligence. She is suing Lobato for assault, battery and intentional infliction of emotional distress.
Ricardo Vazquez, a UCLA spokesman, said the institution's Office of Fraternity and Sorority Life works with the Interfraternity Council to "integrate values into their respective councils and chapters." Vazquez said Title IX investigations are confidential, but that the Title IX Office investigates allegations "carefully and impartially."
"The goal is to continually strengthen student safety within the Greek community," Vazquez said, adding that since 2014, the Campus Assault Resources and Education Office and Title IX office have trained all fraternity and sorority members on sexual assault.
In January, the Interfraternity Council approved a six-week ban on alcohol on events at fraternity houses while it developed a new risk-management policy. The new rules require a licensed third-party security guard to check IDs at the door of house parties and to give out wristbands to designate who can drink alcohol. Fraternity members at the houses cannot take visitors into a room privately unless they have reserved a space in advance. And at least two members have to patrol each party as "sober monitors" to care for those who are drunk.
Laura Dunn, founder of sexual assault survivor advocacy group SurvJustice and now a lawyer with the Fierberg National Law Group in Washington, said her firm routinely sees blame shifted about who should handle risk-management policies -- local or national branches of Greek organizations, or the institutions. She said fraternities, like many male-only groups, "self-insulate" from liability -- forming a brotherhood that protects them and perpetuates harm.
"But the reality is, it is left to 'young adults' whose lives are forever changed when they engaged either directly with criminal conduct through Greek life … or indirectly through working to cover up such misconduct after the fact. To break the cycle, nationals and universities need to work together. Lawsuits like this will force that accountability until society responds," Dunn said.