You have /5 articles left.
Sign up for a free account or log in.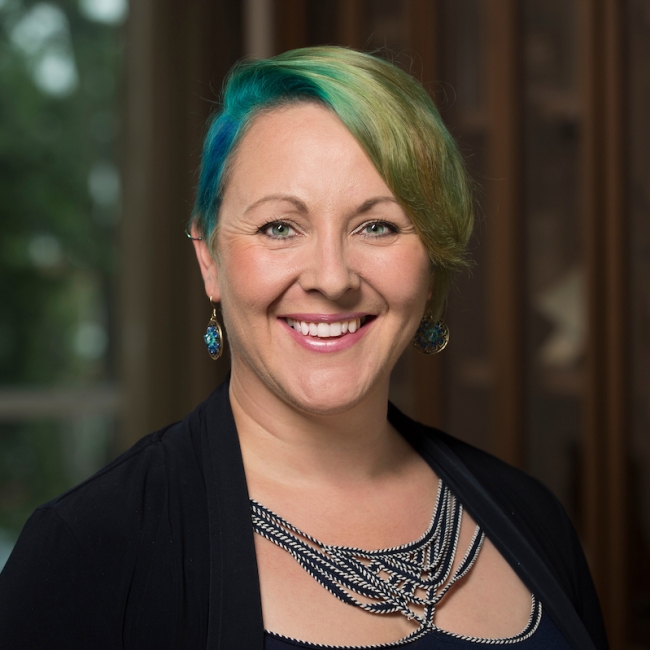 A British academic said she had to depart the U.S. quickly after her institution declined to submit paperwork to renew her temporary H-1B work visa on the grounds it likely wouldn't be approved under standards used by the Trump administration.
Tamsyn Mahoney-Steel began a position as a digital scholarship specialist at Johns Hopkins University's libraries in 2015. Her three-year H-1B visa was to expire Aug. 31 and she said she submitted the paperwork necessary for the university to renew the visa on her behalf in June. Mahoney-Steel said she didn't hear anything until Aug. 21, when she was called into a meeting with human resources.
"They basically explained to me, with the [university's] Office of International Services on the phone, that they were not even going to submit my paperwork, which obviously came as quite a shock, and their rationale was that because the way the rules have changed, have become more murky and ambiguous, they were concerned that my application would be denied. And that that would be bad for them as a university and might put them under further scrutiny." Mahoney-Steel said she was led to understand that her position -- the same one which she had received an H-1B specialty occupation visa for three years in 2015 -- might not meet the criteria for a "specialty occupation."
Mahoney-Steel, who holds a doctorate in medieval studies from the University of Exeter, would have been eligible to apply for a green card by virtue of her marriage to a U.S. citizen. But she said she had not begun the process of applying for a green card earlier because of finances, as her husband had been ill and unable to work.
"Of course if I had known 10 or six months in advance that something like this was in the cards, I would have sold everything I owned to get the green card," she said. Friends were willing to loan her the money to apply for one before Aug. 31, when her visa was due to expire -- which would have allowed her to stay in the country while the application was pending -- but she said she opted not to pursue that course after learning that Johns Hopkins wouldn't hold her job open for her while she waited to get work authorization.
"Just being completely practical, I said the best thing therefore is to go back to the U.K. as soon as possible and keep down the losses as much as possible by living in my mum's house," she said. She said she was frustrated to leave her position after three years, just as she felt the work she had been doing was coming to fruition and like she was raising the profile of digital humanities at Hopkins. Mahoney-Steel has two new books published or forthcoming, a short monograph and an edited volume.
More than 1,800 people signed a Change.org petition in support of her.
Hopkins paid for her one-way plane ticket home.
The university declined to comment in specifics about her case, citing privacy considerations. However, the university shared an email from the Sheridan Dean of Libraries and Museums, Winston Tabb, in which he described Mahoney-Steel's departure as "a great loss to the Sheridan Libraries, and to our Johns Hopkins faculty members and students." Tabb said in the statement "that both the Sheridan Libraries and the JHU Office of International Services worked to assist Dr. Mahoney-Steel."
In an accompanying statement, a spokesman said, "Johns Hopkins greatly values the contributions of international students, faculty members and staff members in our community. The Johns Hopkins Office of International Services serves nearly 10,000 international students, staff, faculty, researchers, and their dependents annually, providing immigration advising and programming support across the entire Johns Hopkins community."
Mahoney-Steele said she wished Hopkins administrators had flagged potential problems in her visa application earlier. "I appreciate their office must be pretty busy, but by the same token I guess I kind of wonder why aren't they doing more work in general to reach out to H-1B visa holders and say, 'Look, there are things that are changing and there could be problems.' We need a little bit more awareness for people holding these visas that something that was fine three years ago could very much not be fine now. I think there could be a little bit more responsibility on the part of the university administration to be waving some red flags and saying to people if you have other options, try to take them."
Emily Neumann, an immigration lawyer and partner with the Houston-based firm Reddy & Neumann, said via email that while there have been no changes to the laws or regulations regarding the definition of "specialty occupation," U.S. Citizenship and Immigration Services "has increased the level of scrutiny and has been determining that previously approved jobs no longer qualify as specialty occupations."
"We started seeing this around June 2017, particularly with occupations such as computer systems analyst, market research analyst, and financial analyst. It has increased since the October 2017 memo rescinding the policy of deference to prior adjudications" (a change that meant, in layman's language, that USCIS staff were no longer instructed to generally give deference to a prior determination of eligibility in evaluating applications for visa renewals and would treat both initial applications and applications for extensions with the same level of scrutiny). Neumann said that she had not dealt specifically with the situation for librarians.