You have /5 articles left.
Sign up for a free account or log in.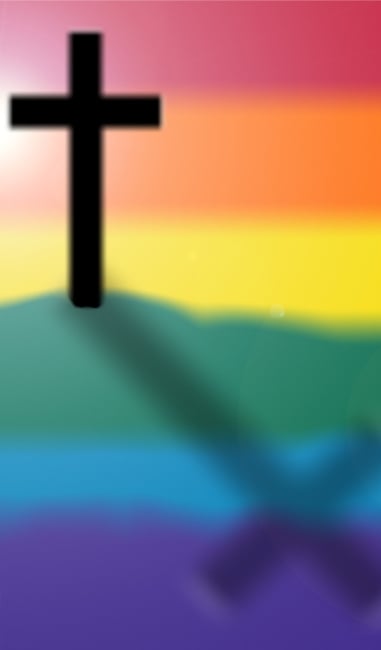 Azusa Pacific University, a private, evangelical Christian university in California, published a revised statement on human sexuality that no longer forbids romantic same-sex relationships as long as both parties abstain from sex. The new statement has social and legal implications for the university and comes a time of pressure on some Christian colleges to be welcoming to students who are not straight.
Yaz Mendez Nuñez, director of programming and communications at SoulForce, a nonprofit dedicated to ending religious discrimination against LGBT people, said the change was "really exciting" and noted the significance of rewriting a statement of belief.
"This move by APU is really important to note legally because these statements on human sexuality … they aren't just faith-based documents," Nuñez said. "These statements act as legal documents. If they want to make a legal move … they could use this statement on human sexuality as a basis for religious freedom protections."
The new document scrapped a clause that listed forbidden sexual behaviors, which included sex between two men and two women. The fourth point, which previously stated that "Heterosexuality is God's design for sexually intimate relationships," is now "Sexual union is intended by God to take place only within the marriage covenant between a man and a woman."
The change makes the statement apply equally to all students regardless of sexual orientation. Language that explicitly forbade any kind of same-sex relationship has been removed so that the belief statement now permits all romantic relationships but maintains that sex should only occur within a marriage. (While same-sex marriage is legal in the United States, the university does not recognize it.)
"A change in policy does not change practice," the university said in a written statement to Christianity Today, which first reported the shift. "We assessed our student code of conduct and made adjustments, much like other Christian schools have. In doing so, this enables us to care for all students and apply the same accountability across all populations."
Paul Carlos Southwick, a lawyer at Davis Wright Tremain LLP with experience defending LGBT clients, highlighted the legal implications of APU's new statement.
"The most legally significant thing is that APU would have had a better defense to a sexual orientation discrimination claim prior to its amendment to its human sexuality policy, at least in respect to a certain type of claim," Southwick said. "Under the old statement it would have strong grounds to defend its actions," but it could not make the same defense using the new statement.
The university also cut a section from its standards of student conduct, which read, "9.0 Same-Sex Relationships: Students may not engage in a romanticized same-sex relationship."
"It obviously isn't a win for the entire LGBT community," Nuñez said. The third point changed from "humans were created as gendered beings" to "humans were created male and female," which still appears to exclude transgender and nonbinary students. The rewritten policy also doubled down on the university's definition of marriage.
"APU believes in a biblical definition of marriage as defined as between one man and woman," Rachel White, a spokesperson for the university, told Christianity Today. "All others living outside of that definition are called to abstinence."
White told Inside Higher Ed that no one from the university was available for comment. The Council of Christian Colleges and Universities, of which Azusa Pacific University is a member, also declined to comment.