You have /5 articles left.
Sign up for a free account or log in.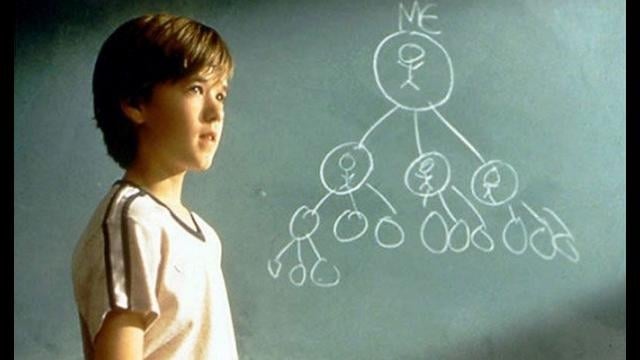 This spring, the University of Pittsburgh will pilot a "pay-it-forward" financial aid program that offers students up to $5,000 upon graduation to pay down their student debt. In return, the university asks, but does not require, graduates of the program to contribute to a fund that will finance the same debt-relief scholarships for future students in the program.
Rohit Anand, a recent Pittsburgh graduate, hopes the Panthers Forward program will serve as one answer to the growing student debt crisis. According to the Institute for College Access and Success, two in three college seniors in the United States graduate with debt, and those students walk away with an average of $28,650 in loans. In Pennsylvania it's worse -- graduates with debt leave with an average of $36,854 in loans.
Anand and his team at Altian Education, a company he co-founded to develop and promote community pledge networks like this one, designed the program alongside Patrick Gallagher, University of Pittsburgh chancellor. Their goal was to create something that "gave students more flexibility to pay for future students without the burden of loans," he said.
The University of Pittsburgh is currently Altian Education's first and only client. The university contracted the company to develop the program, and Anand said that it "does not make any money from the Panthers Forward program itself." All contributions from Panthers Forward alumni will directly fund future debt-relief scholarships.
The first group will include 150 students, and any graduating senior with subsidized or unsubsidized federal loans can apply online. The money will be sent directly to the loan servicer at the time of graduation. For now, the university won't apply the $5,000 to private loan debt.
"The loaner, for a federal loan, is the federal government," said Anna Adams-Sarthou, program manager for Panthers Forward. "[This way] we're not sending checks to different banks, we're sending one check to … the federal entity that provides those loans."
The university is looking for students who are "in good standing," not only academically but through clubs, student government, athletics or internships. The brief application asks students to list their activities and volunteer hours, provide a faculty reference and write 250 words about how the University of Pittsburgh made a difference in their life.
Money for the first round of students will come from the chancellor's discretionary funds, but Anand and Adams-Sarthou hope the fund will become "evergreen."
"In a perfect world, of course that would be great, but we're being realistic and we don't think it'll be self-sustaining in one year," Adams-Sarthou said.
Anand did not want to estimate how long it would take.
"We're not focused right now on making such estimations. We want to first see how the program is received by students and how it develops over the next couple years," he wrote in an email. "This initial phase of the program will be indicative of how the future of the program, including when it will be self-sustaining, is planned."
Anand and Adams-Sarthou emphasized that scholarship recipients are not required to pay back the money in any way, and the group does not have recommended repayment plans set up yet.
"We are intentionally not mandating any kind of specified payment or payment plan, although it is our hope that students who graduate from the program choose to set up a plan to make recurring payments at amounts of their choosing," Anand wrote.
Justin Draeger, president and CEO of the National Association of Student Financial Aid Administrators, is optimistic about the program's success given Pittsburgh's long-standing commitment to financial aid.
"On a larger scale, this is kind of what's supposed to happen when you pay state and national taxes," he said. "This is how federal student aid came about … and now we have a program that is doing that at a hyperlocal level."
The pay-it-forward psychology is critical to the program's success. Ayelet Gneezy, an associate professor of behavior science and marketing at the Rady School of Management at the University of California, San Diego, and an expert on "pay-it-forward" and "pay-what-you-want" models, said that the program's success will require a few key features: a well-crafted ask, fostering a sense of charitable giving and a reasonable time frame for paying back into the fund. Anand said that the university will keep in touch with graduates of the program, but details about how, when and how frequently are still being decided.
Choosing students who already have goodwill toward the university is smart, Gneezy said.
"If you try to think, 'OK, when are people going to be positioned in a situation in which they want to do the right thing?' Take for example, Starbucks versus the local coffee shop," she said. "I would probably want to reciprocate or be kind to my local coffee shop rather than Starbucks."
Language is also important. Graduates will be more likely to pay back into the fund if they know the money is going directly to other students.
"What we found was when you frame it as pay-it-forward, people pay more than if you frame it as pay-what-you-want," she said.
Draeger mentioned that the impact of Panthers Forward could be twofold: an evergreen fund for debt-relief scholarships and a strong network of young alumni who are inclined to give back to the college.
"Clearly it's also about creating a sustainable fund-raising base and engaged alumni," he said. "It's that secondary piece that, if Pitt is successful, may serve as a model for other schools going forward."
In addition to the debt-relief scholarships, admitted students will be welcomed into a network of Panthers Forward alumni whom they can turn to for career advice and guidance. Adams-Sarthou emphasized that the networking aspect also had no set obligations.
"Sometimes it'll be setting up a more formalized network; sometimes it's going for a coffee and talking about 'this is what I've been doing in college, but now I'm thinking about doing something else,'" she said. "We're intentionally not trying to structure it because we don't want it to feel like a series of mandates -- 'if you're part of the program, you must do x, y and z.'"