You have /5 articles left.
Sign up for a free account or log in.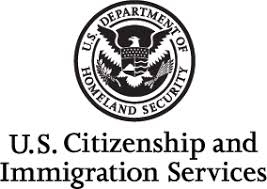 Four colleges have filed suit in federal court to contest a new policy that makes it easier for international students and exchange scholars on F, J and M visas to accrue "unlawful presence" in the U.S. Accruing more than 180 days of unlawful presence in a single stay can subject students or scholars to three- or 10-year prohibitions on re-entering the country.
Two of the four colleges that have filed suit -- Haverford College and the New School -- claim in the complaint that the new policy has changed how they advise international students, and that they are now more likely to refer students to outside immigration lawyers. Haverford and the New School also report that there are cases of individual students who have left their institutions as a result of this new policy who wouldn't have left otherwise.
The new policy, implemented via memorandum Aug. 9, holds that unlawful presence for students and scholars on F, J or M visas will begin accruing the day after a student stops pursuing a course of study or otherwise violates his or her immigration status, such as by working without authorization. By contrast, under the previous policy, unlawful presence began accruing the day after the Department of Homeland Security issued a formal finding of a status violation in the course of adjudicating a request for another immigration benefit or the day after a judge issued an order of deportation.
In other words, previously the unlawful-presence clock started ticking the day after a student or scholar was formally put on notice of an alleged violation of status or ordered to leave the country. Now, it starts ticking the day after the alleged violation.
"Now, when a government official or immigration judge determines that an F, J, or M visa holder is out-of-status, the unlawful-presence clock will be backdated to the day on which Defendants conclude that the visa holder first fell out-of-status," the lawsuit filed against U.S. Citizenship and Immigration Services in the U.S. District Court for the Middle District of North Carolina states. "The immigration system is beset with processing delays, and many of these status determinations are made when an individual is applying for new immigration benefits. Thus, the new policy's use of a backdated unlawful-presence clock will render tens of thousands of F, J, and M visa holders subject to three- and ten-year reentry bars without any opportunity to cure."
USCIS has said that the new policy is needed to reduce visa overstays and that international students who stop pursuing a course of study should be held accountable for that. It says that the development of the Student and Exchange Visitor Information System, a federal database for monitoring international students that was developed in the early 2000s, gives the agency much more information to determine when students fall out of status than it had when the previous policy was put in place, in 1997.
But advocates for international students are concerned that students would be subject to a disproportionately harsh penalty -- a three- or 10-year bar on re-entry -- even for minor or inadvertent status violations. They're also concerned that students might not know they've committed violations in some cases until after more than 180 days had elapsed and they were already subject to a re-entry bar.
The lawsuit filed this week lists "a multitude of ways in which a well-intentioned individual on an F, J, or M visa can be adjudicated out-of-status," including by failing to alert his or her institution of a change of information, such as a change in address; failing to obtain approval for dropping below a minimum course load; or working without authorization or in excess of the allowable 20 hours on campus per week.
In addition to errors on the student's part, the suit says that a student could be wrongly reported out of status because of errors made by a college official in updating the SEVIS database. Another scenario could be that USCIS retroactively determines a student fell out of status on a given date if it found that the student's work placement through the optional practical training or curricular practical training programs did not meet the letter of the regulations.
"Many of these determinations rest on discretionary judgments by USCIS," the legal complaint states. "Under the prior policy, the unlawful-presence clock began after USCIS made these often-discretionary adjudications. That provided individuals 180 days to order their affairs and exit the country without accruing any reentry bar -- or to otherwise regain status and avoid a reentry bar … The August 2018 Policy Memorandum, however, will backdate unlawful presence. That means that individuals will have less than 180 days, or often no time at all, to leave the country prior to being subject to a reentry bar."
"In fact," the complaint continues, "because of delays in USCIS processing and immigration court backlogs, most of these adjudications will occur more than 180 days after the underlying facts giving rise to a status violation. In those circumstances, an F, J, or M visa holder will automatically be subject to a three-year reentry bar with no opportunity to cure whatsoever."
"We think this is going to snare thousands upon thousands of well-intentioned students who are trying to comply -- but mistakes happen or they just can't predict what USCIS might determine down the road," said Paul W. Hughes, a partner at the law firm Mayer Brown and the lead lawyer for the four colleges that have sued to challenge the new unlawful-presence policy.
The lawsuit argues that the new policy is unlawful for four reasons: 1) that it was not published in the Federal Register through the normal notice-and-comment rule-making process; 2) that it is "arbitrary and capricious" and relies on inaccurate data about visa overstay rates; 3) that the policy is at odds with the statutory definition of "unlawful presence"; and 4) that it violates Constitutional protections to due process by imposing three- or 10-year bars on individuals re-entering the U.S. "without notice or the opportunity to cure."
The lawsuit cites several examples of individuals who have interrupted their studies as a result of the new unlawful-presence policy. It says that "as a result of the August 2018 Policy Memorandum, Haverford recently was required to ask two international students to leave the campus based on potential status violations that, prior to the new policy, would not have disrupted their studies." It also says that the New School had a student who "left the United States in order to take the correct action to regain her status but subsequently took a semester-long leave of absence out of fear of accruing unlawful-presence time under the new policy."
The lawsuit does not provide any further details of the circumstances of these cases. Haverford declined to comment, preferring to let the complaint speak for itself, and the New School referred questions on the lawsuit to Hughes.
"What I can say is that all the schools with which I've spoken have said that this policy is changing the way they approach international students both in big ways and small ways," Hughes said. "They are withdrawing from the amount of advising they're doing" -- referring students to outside immigration lawyers instead -- "but also when it comes to individual decisions about students, they are telling students that they need to leave the United States, disrupt their educations because of status violations or alleged student violations that may have been uncovered, in order to protect both the student or institution.
"Before they might have tried, for example, a petition for reinstatement in order to fix the status violation while the individual was still in the United States and could pursue their course of study," Hughes said. "Now they're becoming much more likely to say that they need to leave the United States and potentially seek a new student visa in order to re-enter." (The new policy does make allowances for the filing of reinstatement petitions, and stops the clock on the accrual of unlawful presence during the time a "timely-filed" reinstatement application -- defined as one submitted within five months of the alleged status violation --- is pending. NAFSA: Association of International Educators has cautioned in its guidance to colleges that because travel outside the U.S. can trigger a three- or 10-year bar depending on how much unlawful presence has already accrued, it should not be seen as a "simple" solution to a status violation.)
Apart from Haverford and the New School, the other institutions that joined the suit are Foothill-DeAnza Community College District, in California, and Guilford College, in North Carolina. The Guilford International Club is also party to the suit.
A USCIS spokesman said that as a matter of policy the agency does not comment on pending lawsuits. The agency's director, L. Francis Cissna, has previously said the change is necessary to protect the integrity of student and exchange scholar visas and reduce overstays.
"F, J, and M nonimmigrants are admitted to the United States for a specific purpose, and when that purpose has ended, we expect them to depart, or to obtain another, lawful immigration status," Cissna said. "The message is clear: these nonimmigrants cannot overstay their periods of admission or violate the terms of admission and stay illegally in the U.S. anymore."
Jill Welch, the deputy executive director for public policy at NAFSA, said that the unlawful-presence policy change is damaging to efforts by U.S. colleges to compete for international students, particularly when it's considered alongside other proposed changes to impose a maximum period of stay for student visas and to overhaul the optional practical training program.
"We're just making ourselves less and less competitive to these talented individuals who are contributing to our classroom," Welch said. "It's not adding to security. International students and scholars and exchange visitors are the only populations who are monitored throughout their stay anyway. There are measures in place already to pay attention to any issues that might arise that could cause a security flag. Adding things that cause a disproportionate penalty for an inadvertent violation is unreasonable and doesn't ensure our security."