You have /5 articles left.
Sign up for a free account or log in.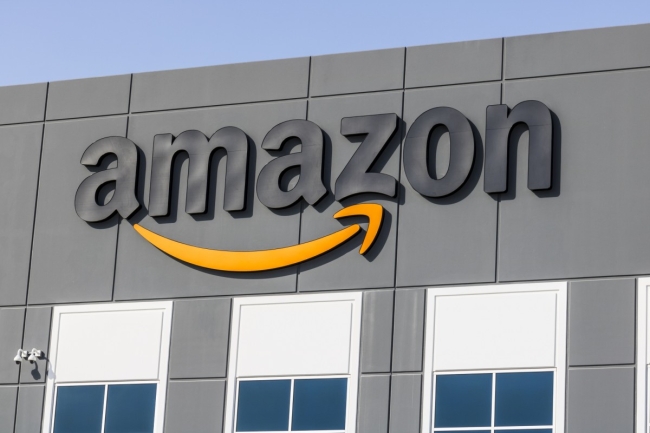 Istockphoto.com/jetcityimage
After weeks of speculation, tech giant Amazon confirmed yesterday that it would be building not one but two new headquarters in the U.S. -- one in the Long Island City neighborhood of Queens, N.Y., and the other in Arlington, Va.
College presidents and business leaders in both locales expressed relief and excitement at the news. But the pressure is now on to quickly establish a talent pipeline for the more than 50,000 new jobs expected to arrive with the new headquarters. In a press release, Amazon CEO Jeff Bezos said the company plans to establish 25,000 jobs in each location, with an average salary of $150,000. Hiring will begin next year.
Virginia Polytechnic Institute and State University yesterday announced ambitious plans to support this expansion by building a $1 billion Tech Innovation Campus in Alexandria, Va. -- less than two miles away from Amazon's chosen 105-acre site near Reagan National Airport. University administrators said in a press release that the planned project was part of a "comprehensive higher education package that was cited as a key reason Amazon selected Virginia for a new headquarters site."
Tim Sands, president of Virginia Tech, said his institution began planning the one-million-square-foot Innovation Campus four years ago, but "considerably accelerated" its plans to support Virginia's Amazon HQ2 bid -- which beat out competition from more than 200 localities across the country.  
Ambitious Plans In Virginia
The new campus will be built with $500 million in seed funding -- half of which will come from the state and half from the institution, said Sands. The other $500 million is yet to be secured but will come from a mixture of philanthropic grants and industry partnerships over the next decade. "We're thinking big because the challenge and the opportunity is huge," said Sands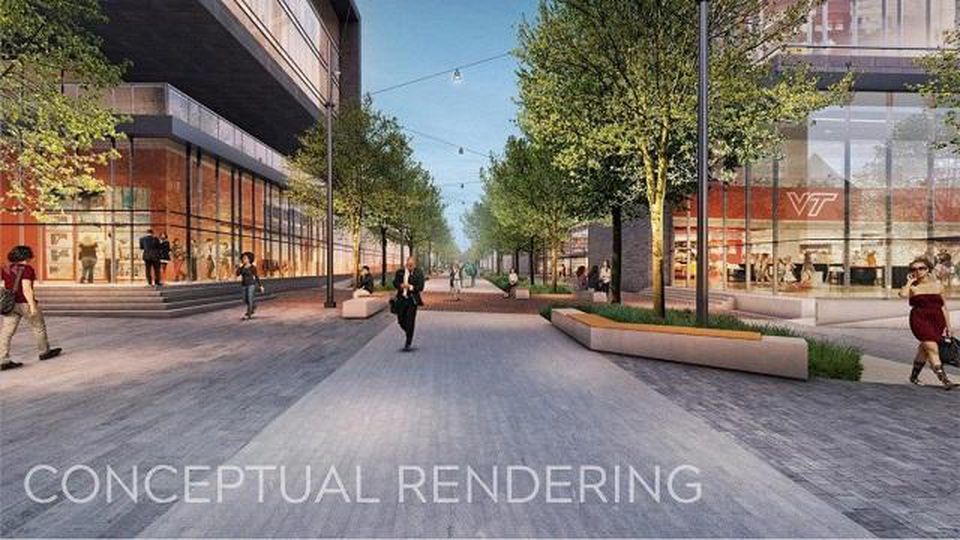 The Innovation Campus will focus on computer science and software engineering majors, and 500 master's degree students are expected to be studying there within five years. The campus will eventually be home to 750 master's degree students as well as hundreds of doctoral students and postdoctoral fellows.
Virginia Tech is not the only research institution in the state gearing up to support Amazon's work-force needs. George Mason University in Fairfax, Va., plans to triple its computer science graduates -- by growing undergraduate and graduate enrollment to 10,000 and 5,000 students respectively over the next five years -- said Ángel Cabrera, president of George Mason. George Mason also plans to create a new School of Computing and build a 400,000-square-foot Institute for Digital InnovAtion (IDIA) on its existing Arlington campus.
Like Virginia Tech, George Mason's expansion will be supported with state funding. Virginia governor Ralph Northam announced yesterday that Virginia Tech and George Mason will share a pool of performance-based state funding worth up to $375 million over the next 20 years, subject to one-to-one matching by the institutions. In addition, Northam plans to invest $50 million in tech internships for K-12 students. Additional funding to develop bachelor's degree programs in computer science and related fields will be available to other public universities and community colleges in the state subject to negotiation.
"Already, Northern Virginia is a data science hub in terms of entrepreneurship and density of talent," said Cabrera. But the Amazon HQ will have a "multiplying effect" -- attracting new companies, investment and talent to the area, and making institutions like George Mason more attractive to potential students. "It will be game-changing," he said.
A Big Role for Community Colleges
Scott Ralls, president of Northern Virginia Community College, anticipates that his institution's already strong relationship with Amazon could be "deepened and broadened" by the new HQ.
The college has been partnering with Amazon for some time, and last year announced an apprenticeship program with Amazon Web Services, or AWS -- the first of its kind on the East Coast. The first group of students in the program, all of them U.S. military veterans, are scheduled to complete their training Thursday and to be hired by Amazon as full-time cloud consultants.
The college was already planning to scale up enrollment in its cloud computing degree program, designed collaboratively with AWS, as well as its cybersecurity degree program, but is now poised to do more, said Ralls.
"AWS has said we are a college that is bold in terms of moving quickly and scaling to meet their demands."
New York universities and colleges stand ready to partner with Amazon, too. In prime position is LaGuardia Community College, located just minutes away from Amazon's proposed HQ in Long Island City.
Gail Mellow, president of LaGuardia Community College, said she was "delighted" by Amazon's choice.
"One of the biggest challenges that the tech sector faces is a lack of diversity," she said. As one of the most diverse colleges in the U.S., with students from more than 150 countries, "LaGuardia would be able to provide that diverse employee pipeline," said Mellow.
Mellow hopes LaGuardia can work closely with Amazon to "build the ladders" that will allow graduates to "move into increasing levels of responsibility" at the company.
"It would be great if we could arrange an internship strategy," she said.
Mellow also wants to work with Amazon to create technical education programs for incumbent workers who may need training to update their skills and knowledge. "Technical education changes so fast," she said.
Mellow looks forward to building a relationship with Amazon. "Geography matters even to tech companies," she said.
Sean Gallagher, founder and executive director of Northeastern University's Center for the Future of Higher Education and Talent Strategy, said Amazon's picks for HQ locations were not surprising. Amazon made clear that it was looking for "proximity to talent and a strong supply of people with college degrees."
"From the beginning, D.C. and New York were being speculated as potential winners," he said.
Josh Hartmann, chief practice officer at Cornell University's Cornell Tech campus, which offers graduate engineering courses, said he was excited to see Amazon recognize the potential of New York City's rapidly expanding tech industry and "solidify New York's ranking as the nation's most diverse tech hub."
"This is good news for New York City," he said.
A Growing Backlash
Although colleges close to the new headquarters locations welcomed Amazon's announcement, there is mounting criticism of the chosen locations. Residents of Queens and Arlington voiced concern about expected rent increases and construction disruption. And some politicians slammed plans to offer Amazon large taxpayer subsidies.
"Amazon is a billion-dollar company. The idea that it will receive hundreds of millions of dollars in tax breaks at a time when our subway is crumbling and our communities need more investment, not less, is extremely concerning to residents here," tweeted Alexandria Ocasio-Cortez, who was recently elected to Congress and will represent a congressional district that includes the Bronx and Queens.
Ron Kim, a Democratic New York assemblyman, vowed to introduce legislation that would block the city from offering taxpayer money to Amazon and instead use the money to reduce student debt for New Yorkers. He said the return on investment would be "tangibly greater."