You have /5 articles left.
Sign up for a free account or log in.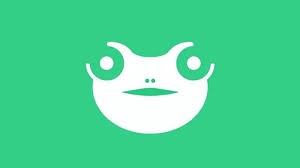 The social network Gab isn't the same as more mainstream platforms like Twitter or Facebook.
At Gab, without the rule book that governs other social media, users can freely spew white supremacist-laced vitriol, hailing "the end of the Jewish century" and calling their critics "faggots."
It's there that the alleged shooter of 11 Jewish men and women -- whom he murdered at the Tree of Life synagogue in Pittsburgh last month -- often felt comfortable posting blatantly anti-Semitic hate speech. His bio on the website read, "Jews are the children of Satan." He wrote on Gab just minutes before the attack.
Another one of the website's more prolific users, known as Jack Corbin, is ideologically allied with the suspected killer, Robert Bowers, 46, who would often repost Corbin. And Corbin -- whose real name is unknown, but has generated a following of more than 2,000 people on Gab -- has been harassing college students online, notably activists at the University of North Carolina at Chapel Hill, near where Corbin says he lives.
The university has not directly addressed Corbin's actions, publicly only saying that students who feel unsafe should report threats to police.
Corbin maintains both his Gab and at least two Twitter pages. On both sites, he often discusses UNC students by name -- those involved in protests around campus -- and has attempted to hassle them directly. He has been particularly interested in those who have pushed to bring down Silent Sam, the controversial Confederate monument on campus.
On Gab, Corbin took delight in coming up with a nickname for a graduate student who has protested Silent Sam -- calling her "lampshade." One of Corbin's followers had taunted the student, saying he would take her to the lampshade factory, apparently a reference to stories of Nazis who made lampshades from human skin. The student declined to be interviewed but told the Pittsburgh Post-Gazette that Corbin has posted comments about her "looks, ethnicity and background" since August and she had started learning cardio kickboxing because she feared potential violence.
The graduate student was also interviewed for a report on Corbin by the student newspaper, The Daily Tar Heel. When the article was published, Corbin immediately began targeting the student journalist who wrote it, Charlie McGee.
Corbin wrote online that McGee's reporting was a "hatchet job" and goaded him directly on Twitter, sending him tweets, calling him "fake news," President Trump's common refrain, and emphasizing the last three letters of McGee's first name -- "lie."
"You can't spell Charlie McGee without LIE!," Corbin wrote in a tweet, adding that the Tar Heel should fire him. He also tweeted at a Tar Heel editor asking how to contact McGee.
McGee said in an email he was concerned about anonymous rhetoric such as Corbin's has become increasingly directed toward the UNC campus.
"The activist community on campus has reacted strongly to the article," McGee wrote in an email. "They see it as an issue that has not been discussed nearly enough ... their fear is that a mainstream conversation will only be held after something tragic happens." 
According to an analysis by the Southern Poverty Law Center -- which tracks bigotry and hate crimes across the country -- of Corbin's and Bowers's social media, Bowers interacted with Corbin the most out of all the alt-right figures on Gab.
Bowers shared posts from Corbin that contained deeply homophobic sentiments -- one read, "Whites have a right to exist, faggots do not. Faggots are not human beings, they are AIDS carrying flesh muppets," according to the SPLC. In July, Bowers reposted Corbin following riots in Portland, Ore., that were led by far-right groups, including one called the Proud Boys. One member of that group was recorded knocking out an antifascist protester, a video that went viral among extremists and helped boost recruitment for the Proud Boys. Bowers shared Corbin's commentary on the incident:
"I hear there's a 75 percent chance he might die," Corbin wrote, referencing the protester who had been attacked. "One less Antifa terrorist and one less loose end if that happens!"
Corbin did not respond to a request for comment sent to his Gab account.
Derek Kemp, UNC's associate vice chancellor for campus safety and risk management, said in a statement that the institution "takes the safety of our students and employees very seriously and relies on information from the community to keep our campus safe."
"Anyone who is receiving threats should call or email UNC police so that they may assist," Kemp's statement reads. "When university police receive any report from a member of our campus community who is concerned about their safety, they follow up with the individual who made the report to learn more, and if the reporting individual wishes, will investigate further."
The media relations office at UNC did not respond to a question whether officials were concerned by Corbin's behavior. But since the Pittsburgh shooting, students have been speaking out about hate they have experienced, and their fears that the insults could translate into real violence.
A doctoral student from the university, Calvin Deutschbein, said in an interview with Inside Higher Ed that activists tend not to report to law enforcement or administrators for fear they will instead be retaliated against.
Deutschbein is one of Corbin's frequent targets. Corbin began harassing Deutschbein a couple months ago when he participated in a campus demonstration around the sexual assault accusations against newly installed Supreme Court justice Brett Kavanaugh, then a nominee. Deutschbein was featured in a photograph of the protest posted to Twitter, which Corbin apparently saw. Since then, Corbin has latched on to Deutschbein, referring to him as an "antifa leader" and sharing personal details. Corbin also made fun of his hairline.
The harassment ramped up shortly after the Pittsburgh shooting, Deutschbein said. But he said he knows Corbin bullies women more, with "psychological and misogynistic abuse." For instance, with the graduate student, Corbin mocked her about her brother's recent death.
Deutschbein said he sometimes reports Corbin on Twitter (Gab allows hate speech, but not threats of violence). He doesn't want to block Corbin because some of his followers do share insinuations of violence after Corbin posts about him, and Deutschbein said he wants to make sure he knows about them.
"I don't know if that makes me safer or not," he said.