You have /5 articles left.
Sign up for a free account or log in.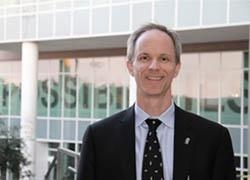 Rice University will launch a "full investigation" into whether one of its American scholars had a hand in controversial new research that a Chinese scientist claims has produced the world's first genetically edited babies.
He Jiankui of the Southern University of Science and Technology in Shenzhen, China, on Monday stunned attendees at a Hong Kong genetics conference by announcing that he used the genome-editing technology CRISPR-Cas9 to alter the DNA of embryonic twin girls to make them immune to HIV infection. He said the babies were born earlier this month.
A Rice physics and bioengineering professor, Michael Deem, worked with He on the project after He returned to China following graduate school in the United States, the Associated Press reported Monday. Deem had been He's adviser at Rice in Houston and holds what he has called "a small stake" in He's two companies in Shenzhen. Deem is also on the companies' scientific advisory boards, AP reported.
The type of gene editing described by He is banned in the United States because the DNA changes can pass to future generations. The modifications also risk harming other genes.
By the time of Monday's announcement, there had been no independent confirmation of He's claim, which was not published in a peer-reviewed journal. He revealed the breakthrough to one of the organizers of an international conference on gene editing that is set to begin today. He also spoke to AP, telling a reporter, "I feel a strong responsibility that it's not just to make a first, but also make it an example," adding, "Society will decide what to do next."
The announcement generated a flurry of news coverage and a resurgence of debate about the ethics of gene editing. One Oxford University medical ethicist told England's Telegraph that He would be facing jail time in most countries for the experiment. If true, said Julian Salulescu, "this experiment is monstrous," calling it "genetic Russian roulette."
Rice on Monday said the research "raises troubling scientific, legal and ethical questions." The university said it had no prior knowledge of the work, and that none of the clinical work had been performed in the United States.
"Regardless of where it was conducted," Rice said, "this work as described in press reports violates scientific conduct guidelines and is inconsistent with ethical norms of the scientific community and Rice University." It announced "a full investigation of Dr. Deem's involvement in this research."
Deem did not respond to a request for comment. In an interview, he told AP that he was present in China when potential participants in the research gave their consent. Deem said he had worked with He on vaccine research at Rice and considers the gene editing similar to a vaccine.
Rice wouldn't comment further but said Deem remained on faculty. On Monday, his profile page remained on Rice's website, as did the webpage for its program in systems, synthetic and physical biology, which he founded.
But several pages, including those dedicated to Deem's research, his research group, his publications and his patents, had been taken down.
He, the Chinese scholar, studied at Rice and Stanford Universities before returning to China to open a lab at Southern University of Science and Technology in Shenzhen.
In a statement issued Monday, the Chinese university said, as did Rice, that the research was conducted outside its campus and that it wasn't reported to the university or its biology department. The university said it learned of the research through media reports, noting that He has been on "no-paid leave" since February.
The university said it was "deeply shocked by this event" and has attempted to reach He for clarification. It also said the biology department had called an emergency meeting of its academic committee. He's work "has seriously violated academic ethics and codes of conduct," the university said. It called for international experts to form an independent committee to investigate He's claim and to release the results to the public.
In a statement, the National Institutes of Health on Monday said officials there had not been able to review the "unexpected and deeply troubling claims" by He. "Without further information, NIH cannot comment on the scientific merits of the study, but we are profoundly concerned about the ethical implications of modifying the human germline."
In a 2015 statement, NIH director Francis S. Collins said that while genomic editing has enabled researchers to more easily study the underlying genetic causes of several diseases, NIH "will not fund any use of gene-editing technologies in human embryos. The concept of altering the human germline in embryos for clinical purposes has been debated over many years from many different perspectives, and has been viewed almost universally as a line that should not be crossed."
Kiran Musunuru, a University of Pennsylvania gene-editing expert and editor of a genetics journal, called the development "unconscionable," telling AP that experimenting on humans "is not morally or ethically defensible."
Likewise, Scripps Research Translational Institute director Eric Topol cautioned, "We're dealing with the operating instructions of a human being. It's a big deal."
But Harvard Medical School genetics professor George Church said attempted gene editing for HIV is "justifiable," given that HIV is "a major and growing public health threat."
Church said He's claims were "probably accurate," telling Stat News by email that he'd been in contact with the team in Shenzhen and had "seen the data" on the gene editing.
"Is the genie really out of the bottle?" Church wrote. "Yes."