You have /5 articles left.
Sign up for a free account or log in.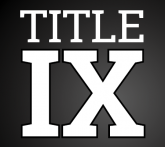 A proposed overhaul of federal standards for colleges' handling of sexual misconduct would require that institutions only investigate incidents that occur within campus-sanctioned events or activities.
The fear among many advocates for survivors of sexual assault is that language would mean colleges could take a pass on investigating harassment or assaults experienced by students just outside their campuses. But lawyers who advise institutions on compliance with Title IX, the federal law governing sex-based discrimination, say colleges are likely to continue pursuing any incident that affects learning on campus.
"These schools deal with off-campus conduct issues all the time outside of sexual assault," said Scott Schneider, an Austin, Tex.-based lawyer who advises higher ed clients. "There's a fairly lengthy history especially in higher education of extending student disciplinary codes to off-campus behavior."
The rule explicitly states that Greek housing would be considered an "education program or activity." The implications of Title IX for other off-campus locations are less clear.
The regulation cites both existing statute and court rulings to illustrate what would fall under that category.
"In determining whether a sexual harassment incident occurred within a recipient's program or activity, courts have examined factors such as whether the conduct occurred in a location or in a context where the recipient owned the premises; exercised oversight, supervision, or discipline; or funded, sponsored, promoted, or endorsed the event or circumstance," the rule states.
The proposed regulation also says that nothing would prevent colleges from launching student-conduct proceedings when harassment occurs outside a campus program or activity.
The proposed rule includes plenty of other mandatory provisions institutions would be expected to carry out -- conducting live hearings, for example, and allowing for cross-examination of parties. But they would have discretion whether or not to continue investigating harassment or assault involving students outside of campus-sanctioned programs. And lawyers who work with colleges say while some may not pursue those cases, many institutions are likely to receive pressure from organizers and student groups to pursue those cases under their own campus codes of conduct.
Most colleges and higher ed associations in Washington have had little to say about the proposed rule so far. And the lawyers tasked with explaining federal statute and regulations to institutions are still unclear about the implications for many of the provisions in the proposed rule.
Jose Olivieri, a Milwaukee-based lawyer, said the proposed rule will require more scrutiny and more explanation from the department. But he said some off-campus misconduct incidents that affect on-campus learning may not qualify as Title IX issues under the rule.
"I think they did make a change there that might eliminate coverage in some situations," he said.
That may not mean colleges rush to change the campus misconduct policies they use to investigate misconduct, though. Melissa Carleton, another lawyer who advises higher ed institutions, said when colleges do change policies, it is typically a consensus-building process.
"I would think that would be something where the campus community would have something to say," she said.
Carleton said the Education Department should clarify whether the proposed rule would obligate colleges under Title IX to investigate off-campus incidents that create a hostile learning environment on campus. If not, it could be easier for colleges to dismiss a student accused of misconduct.
Higher ed institutions will also be seeking clarification on what constitutes a campus "program or activity." Would activities like study abroad programs or professional internship programs affiliated with colleges, for example, fall under that category? Jim Newberry, a lawyer based in Louisville, Ky., said he expected so.
"The question is does that particular form of misconduct impact the educational activities of the institution," he said.
Advocates for survivors of sexual assault, though, are still wary about the implications of the new requirements advanced by Education Secretary Betsy DeVos. Sage Carson, executive director of Know Your IX, said many off-campus fraternity houses aren't officially recognized by their colleges.
"It seems to be her way of skirting around our concerns," she said of DeVos.